Other Administrative Postion
September 30, 2022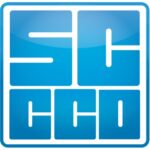 Website State Center Community College District
Assistant Residence Hall Manager
Salary: $64,746.00 – $79,630.00 Annually
Location: Reedley College, CA
Job Type: Permanent
Division: RC Student Services
Job Number: 2022077
Closing: 9/30/2022 11:59 PM Pacific
General Purpose
Under general supervision, provides live-in onsite residence hall supervision and oversight while fostering a healthy student-resident community; and performs related duties as assigned.
This individual must be able work Monday-Thursday 2:00 PM – 10:00 PM or 3:00 PM – 11:00PM and Fridays 8:00 AM – 5:00 PM or 10:00 AM – 7:00 PM. As an Assistant Residence Hall Manager, you have the opportunity to stay on-site free of charge in an unfurnished unit plus utilities are included.
Essential Duties & Responsibilities
The duties listed below are intended only as illustrations of the various types of work that may be performed. The omission of specific statements of duties does not exclude them from the position if the work is similar, related or a logical assignment to this class.
Lives onsite and provides day-to-day lead work guidance and direction to other staff and student resident assistants and student workers; assigns, schedules and monitors work of Resident Advisors/Assistants and student workers for completeness, accuracy and conformance with District, department and legal/regulatory requirements and standards; provides information, instruction and training on work procedures and technical, legal and regulatory requirements, and assists with the selection of resident assistants and student workers.
Provides input to manager on employee work performance and behaviors; assists in ensuring a fair, open and inclusive work environment in accordance with the District's mission, goals and values.
Promotes and develops a healthy residence hall community environment via personal interactions with residents and coordination of social events and activities.
Provides general supervision of residents regarding adherence to District and residence hall rules, regulations and policies; conducts daily inspections of the facility with resident assistants; documents and reports maintenance and sanitation needs, safety/security concerns, lost keys/keycards, and interpersonal disputes between residents.
Assists in managing residence hall operational functions including opening/closing, issuing keys/keycards and collecting rent.
Demonstrates sensitivity to and understanding of historically minoritized groups and participates in professional development activities to increase cultural competency to enhance equity-minded practices within the District.
OTHER DUTIES
Communicates with students, staff and parents regarding all residence hall inquiries and concerns, while maintaining student confidentiality, as well as providing information regarding campus and community resources.
Assists in developing student and staff training, policies and procedures.
Performs related duties as assigned.
Employment Standards / Minimum Qualifications
KNOWLEDGE, SKILLS AND ABILITIES
Knowledge of:
District, college and residence hall policies, rules and regulations.
Campus and community resources available to student residents.
Residence hall and student housing management practices.
Applicable federal, state and local laws, rules and regulations.
Proper English usage including grammar, spelling and punctuation.
Safety policies and work practices applicable to the work being performed.
Basic principles and practices of employee work guidance and direction.
Personnel Commission Rules, Administrative Regulations, Human Resources procedures and collective bargaining agreements.
Skills and Abilities to:
Effectively respond to interpersonal conflict between residents and handle tense and stressful situations, including disciplinary matters, using tact, diplomacy and sound judgement.
Provide mentorship and guidance to student residents.
Analyze problems, evaluate alternatives and recommend or adopt effective courses of action in accordance with established policies and procedures.
Set priorities and exercise sound judgment within areas of responsibility.
Understand, interpret, explain and apply applicable laws, codes, regulations, policies and procedures.
Effectively engage and support historically minoritized groups by addressing issues of equity and improving culturally responsive service-oriented practices.
Communicate effectively, both orally and in writing.
Understand and follow written and oral instructions.
Operate a computer and use standard business software.
Establish and maintain effective working relationships with all those encountered in the course of work.
EDUCATION AND EXPERIENCE
An associate degree in business administration, hospitality management or a related field, and at least two years of responsible experience working with young adults, preferably in student housing; or an equivalent combination of training and experience.
LICENSES, CERTIFICATES AND OTHER REQUIREMENTS
A valid California driver's license and the ability to maintain insurability under the District's vehicle insurance program.
PHYSICAL AND MENTAL DEMANDS
The physical and mental demands described here are representative of those that must be met by employees to successfully perform the essential functions of this class. Reasonable accommodations may be made to enable individuals with disabilities to perform the essential functions.
Physical Demands
While performing the duties of this class, employees are regularly required to sit; talk or hear, in person and by telephone; use hands repetitively to finger, handle, feel or operate standard office equipment; and reach with hands and arms. Employees are frequently required to walk and stand and to lift up to 50 pounds, and 100 pounds with assistance.
Specific vision abilities required by this job include close vision and the ability to adjust focus.
Mental Demands
While performing the duties of this class, employees are regularly required to use written and oral communication skills; read and interpret data, information and documents; analyze and solve problems; observe and interpret situations; learn and apply new information or skills; perform highly detailed work; work on multiple, concurrent tasks; work with frequent interruptions; work under intensive deadlines; and interact with District managers, staff, the public and others encountered in the course of work
WORKING ENVIRONMENT
The work environment characteristics described here are representative of those an employee encounters while performing the essential duties of this class. Reasonable accommodations may be made to enable individuals with disabilities to perform the essential functions.
Employees typically work under inside conditions, and the noise level is usually quiet. Employees are required to live onsite in a one-bedroom furnished apartment, single occupancy only, with no pets allowed. The employee may be required to travel to locations other than assigned work site and to adjust to work schedule changes and requirements to work overtime.
Assessment Process
All SCCCD employees will be required to be fully vaccinated for COVID-19 as a condition of employment. To learn more about this requirement, visit the Vaccine Mandate information page or go to www.scccd.edu.
APPLICATION SUBMISSION
To move forward in the selection process, you must complete an online application through our web site at http://www.schooljobs.com/careers/scccd. Please attach to your application a copy of your degree or transcripts (must include when degree was awarded) or your application may be considered incomplete. Resumes may also be uploaded but cannot be used in lieu of a completed application.
ONCE YOU HAVE SUBMITTED YOUR APPLICATION YOU WILL NOT BE ABLE TO MAKE REVISIONS TO YOUR APPLICATION MATERIALS.
When completing the application, please make sure you include ALL current and previous employment in the Work Experience section of the application and complete ALL fields, including the name and contact information for your supervisors. Experience that is included in the resume but not in the Work Experience section of the application may not be considered for the purpose of determining whether you meet the minimum qualifications.
All required documents must be submitted by the applicant. Personnel Commission staff will not upload your documents for you. The State Center Community College District does not accept letters of recommendation for classified positions. Please do not attempt to attach letters of recommendation to your application.
APPLICATION REVIEW AND ASSESSMENTS
The application review process includes an evaluation of training and experience based on given application information and answers to supplemental questionnaire. Only the most qualified applicants, who pass the minimum qualifications review, will be invited to the assessment process.
The assessment process will include a oral assessment (50% weight) and an written prompt assessment (50% weight). Passing score is 75% out of 100% on each assessment section.
INITIAL ASSESSMENT TENTATIVELY SCHEDULED FOR OCTOBER 11, 2022 The assessment process / assessment date is subject to change as needs dictate. All communication regarding this process will be delivered via email to the address listed on your application.
ELIGIBILITY LIST
Candidates who attain a passing score on each part of the assessment will be placed in rank order on a Reedley College Open-Competitive List. Using the same process, a separate Promotional List will be established and both Lists will be used concurrently. The eligibility list will be used to fill current vacancies in this classification at Reedley College ONLY for at least six months.
PASSING THE ASSESSMENTS AND BEING PLACED ON THE ELIGIBILITY LIST DO NOT GUARANTEE AN OFFER OF EMPLOYMENT.
ACCOMMODATIONS
Individuals with disabilities requiring reasonable accommodation in the selection process must inform the State Center Community College District Personnel Commission Department in writing no later than the filing date stated on the announcement. Those applicants needing such accommodations should document this request including an explanation as to the type and extent of accommodation needed to participate in the selection process.
State Center Community College District is an Equal Employment Opportunity Employer. It is the policy of State Center Community College District to provide all persons with equal employment and educational opportunities without regard to race, ethnicity, national origin, gender, age, disability, medical condition, marital status, religion or similar factors as defined by law. We are a Title V employer.
To apply, visit https://apptrkr.com/34175