VP/VC Admin/Business Services
December 24, 2023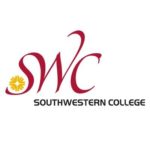 Website Southwestern Community College District
Assistant Superintendent/Vice President for Business and Financial Affairs
Superintendent/President Dr. Mark Sanchez is welcoming applications for the position of Assistant Superintendent/Vice President, Business and Financial Affairs, as he builds his President's Leadership Team at Southwestern Community College. This position oversees all aspects of financial and business services, facilities, information technology, public safety, and auxiliary services. The Assistant Superintendent/Vice President serves as the chief fiscal officer and provides unifying and participatory leadership in all areas related to business and financial affairs in this dynamic, complex, and diverse single College District.
The District is located in the very southwestern region of California with a Mediterranean climate, and ready access to a broad array of cultural and recreational opportunities within a unique binational setting. In addition to the Chula Vista campus, the College has Higher Education Centers in National City, Otay Mesa, and San Ysidro as well as an Aquatic Center in Crown Cove. Southwestern Community College provides comprehensive and innovative educational programs to meet the needs of several diverse communities and is critical to the region's economic development. Southwestern Community College is dedicated to fostering a culture of equity and belonging where every student and employee has access to the opportunities and resources that promote their success.
Furthermore, the College is committed to creating a human-centered environment that embraces diversity, promotes inclusivity, and nurtures innovation.
You are encouraged to review the materials made available on the Assistant Superintendent/Vice President search website. The website may be accessed at https://www.swccd.edu/administration/human-resources/executive-recruitment/. In addition to a review of the application procedure, be sure to explore the links provided; much information is available about the College and the communities served. If you are interested in this position, please consider applying. Also, if you have qualified colleagues who may be interested, please forward this email to them.
The District has retained PPL, Inc. to support its search and selection processes. For confidential inquiries and nominations, please contact: Dr. Jim Riggs, PPL, Inc-Vice President, (209) 559-6550, jriggs@pplpros.com OR Dr. Pam Walker, PPL, Inc-Vice President, (916) 768-8565, pwalker@pplpros.com.
For full consideration in the initial screening of qualified applicants, all application materials must be submitted by October 20, 2023.
As an Equal Opportunity Employer and in compliance with the Americans with Disabilities Act, Southwestern Community College District will make reasonable accommodations for individuals with disabilities.