VP/VC Human Resources
This position has been filled
November 7, 2023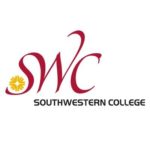 Website Southwestern Community College District
Assistant Superintendent/Vice President, Human Resources
Southwestern Community College District
Work Site: 900 Otay Lakes Road, Chula Vista, CA 91910
Department: Human Resources
District Values
Incumbents in District positions are expected to exhibit an equity-minded focus, responsiveness, and sensitivity to and understanding of the diverse academic, socioeconomic, cultural, gender identity, sexual orientation, and ethnic backgrounds of community college students, and employees, including those with physical or learning disabilities, and successfully foster and support an inclusive educational and employment environment.
Responsibilities:
Southwestern Community College District (SWCCD) invites applications for the position of Assistant Superintendent/Vice President, Human Resources.
District Values Incumbents in College District positions are expected to exhibit an equity-minded focus, responsiveness, and sensitivity to and understanding of the diverse academic, socioeconomic, cultural, gender identity, sexual orientation, and ethnic backgrounds of community college students, and employees, including those with physical or learning disabilities, and successfully foster and support an inclusive educational and employment environment.
The CollegeSouthwestern Community College District (SWCCD) is a single college district providing higher education in Chula Vista, San Ysidro, Otay Mesa, National City and Coronado. SCCD's strategic south San Diego County location positions the college to provide exceptional service to a binational community on the United States-Mexico International Border.As a designated Hispanic Serving Institution and Asian American and Native American Pacific Islander Serving Institution (ANNAPISI) the college values equity, inclusion, diversity, and culturally responsive classroom instruction and support services. SWCCD is also one of the original 20 California Guided Pathways colleges and is known for its excellent learning communities.
Our Students and Staff SWCCD currently enrolls approximately 28,000 students annually. SCCD is a very diverse college with an ethnicity/race make up of 67% Hispanic students, 11% Caucasian students, 6% Filipino students, 5% African American students, and 5% Asian students. Approximately 62% of the college's students are under the age of 24 with 25% ages 25 to 39. The college has approximately 1,300 employees.
Scope of Duties The Assistant Superintendent/Vice President for Human Resources (ASVPHR) reports directly to the Superintendent/President, provides College District-wide leadership, supervision and oversight for Human Resources, which includes all personnel and record keeping functions, staff diversity and Equal Employment Opportunity (EEO) programs, Title IX, unlawful discrimination investigations, health and welfare programs and other related operations, programs and functions. The ASVPHR is a member of the Superintendent/President's Executive Leadership Team (ELT) and is expected to set a management standard of leadership ensuring accurate, timely, and caring responses by the Human Resources Division to the college staff and community. The ASVPHR may serve as the Superintendent/President's designee of the College District in the absence of the Superintendent/President; supervises and evaluates the performance of assigned staff.
Key Duties and Responsibilities The following duties are typical for this classification. Incumbents may not perform all of the listed duties and/or may be required to perform additional or different duties from those set forth below to address business needs and changing business practices.Provide administrative leadership for the Human Resources Office including oversight and direct involvement in recruitment and selection procedures, employee disciplines, staff diversity, classified/academic/administrative evaluations, tenure review, reclassification, employee complaints and investigations and related functions.
Provide administrative leadership for the Employee Relations and Title IX program including oversight and direct involvement in responses and resolutions to grievances; complaints; investigations and the promotion of a high-performance and equity-minded work organizational culture.
Keep abreast of all pertinent legislation, rules, regulations and court decisions that may relate to human resources operations. Responsible for interpretation of, and compliance with, Federal and State laws and regulations relating to Human Resources.
Represent, or assist in the representation of, the College District in administrative hearings, including, but not limited to, mediation, arbitration, hearings before Public Employment Relations Board (PERB) and disciplinary hearings.
Provide equity-minded leadership and champion an inclusive working environment.
Champion values of equity and excellence.
Encourage program innovation and renewal in response to changing community, student, and workforce needs and conditions.
Serve as the College District's Chief Negotiator in contract negotiations with California School Employees Association (CSEA), Southwestern College Education Association (SCEA), and Southwestern Community College District Administrators Association (SCCDAA). Provide leadership to the College District negotiation team in reviewing, analyzing and preparing counter proposals during formal negotiations.
Perform related duties and responsibilities as required.
Knowledge and Abilities:
Education and Experience:
Minimum Qualifications: (Faculty and Academic Administrator Positions Only)
Master's DegreeANDOne (1) year of formal training, internship, or leadership experience reasonably related to the administrator's administrative assignment.
Demonstrate equity-minded focus, responsiveness, and sensitivity, to and understanding of, the diverse academic, socioeconomic, cultural, disability, gender identity, sexual orientation, and ethnic backgrounds of community college students, and successfully foster and support an inclusive educational and working environment.
Desirable Qualifications:
An earned Doctorate degree or Juris Doctorate from an accredited institution is desirable with a Master's Degree in human resources, business management, public administration or a related field.
Five (5) years progressively responsible administrative experience including leadership and senior management experience.
The ideal applicant will have a demonstrated and progressive track record in the administration of human resources in higher education. This background should be evidenced by recent and proven experience, knowledge, and abilities in:Operations, services, and activities of a human resources office.
Public Human Resources administration theory, principles, and practices and their application to a wide variety of programs and procedures.
Principles and practices of program and project design, development, implementation, and administration.
Pertinent Federal, State, and local laws, codes, and regulations.
Analysis of problems, identify alternative solutions, project consequences of proposed actions, and implement recommendations in support of goals.
Prepare and present comprehensive, effective oral and written reports.
Provide leadership in the development and maintenance of an operational budget.
Methods and techniques of designing and implementing Human Resources related programs and projects, including technology programs and projects.
Experience working in a community college environment with education centers/extended sites and collegial consultation.
A proven track record of meeting the needs of culturally, ethnically, and economically diverse, faculty, students, and staff.
Leading through a lens of equity and race consciousness.
Leadership in developing, implementing, supervising and evaluating relevant Human Resources and organizational development.
Applying local, State and Federal regulations for risk management and accreditation.
Working with participatory governance groups in a collective bargaining environment.
Supervising, mentoring and evaluating classified professionals and administrators.
Advanced oral and written communication skills.
Interpersonal skills using tact, patience, and courtesy.
Salary
Unrepresented Administrator Salary Schedule, $15,481.67-$19,043.75 monthly, plus $2,200 annually for earned doctorate degree. A standard medical and fringe benefit package is available.
Start Date
August 21, 2023
Screening Deadline
All application materials must be received on-line at https://jobs.swccd.edu. Position is open until filled. Applications received by the first screening deadline of 11:59 p.m. on Friday, June 2, 2023 are guaranteed to be reviewed by the selection committee. Any application received after the deadline is not guaranteed a review.
Work Schedule:
Monday-Friday: 8:00 a.m.-5:00 p.m.Successful candidate may be assigned to any of the campus sites (Chula Vista, National City, Otay Mesa, and/or San Ysidro).
Additional Information:
We regret we are unable to accept faxed, e-mailed, mailed, or hand delivered application materials. Only complete application materials submitted through SWC online system will be accepted. To complete and submit your application for this position, please visit our online employment website at https://jobs.swccd.edu. All required information must be submitted online before the review date and time indicated on the job posting.
A confirmation number will be assigned if your application packet has been successfully submitted. Assistance with the online application process is available through the Human Resources Office at 900 Otay Lakes Road, Chula Vista, CA 91910; telephone: (619) 482-6395 or e-mail to employment@swccd.edu.
It is the sole responsibility of the applicant to ensure that all application materials are received by the review deadline date. A separate, complete application packet is required for each position for which you are applying for. All materials included in your application packet become District property, will not be returned, will not be copied, and will be considered for this opening only.
Candidates selected for employment with Southwestern Community College District must be fingerprinted by an electronic fingerprinting service (i.e. LiveScan) within 10 days of employment; provide clearance of tuberculosis (dated within the past 4 years and renewed every four years as a condition of continued employment) within 60 days of employment; provide proof of eligibility to work in the United States.
In addition to the above, for Faculty/Administrator positions (only), successful candidate must submit official (sealed) college transcripts confirming date degree conferred and/or a valid CA Community College Credential.
Reasonable accommodations will be provided to candidates with verified disabilities. Accommodation requests should be made at the time the interview appointment is scheduled.
As an Equal Opportunity Employer and in compliance with the Americans with Disabilities Act, Southwestern Community College District will make reasonable accommodations for individuals with disabilities.
The Southwestern Community College District shall not discriminate against any person in employment or in any program affiliated with the District on the basis of age, ancestry, color, ethnic group identification, national origin, religion, race, sex, sexual orientation, physical or mental disability, veteran status, or on the basis of these perceived characteristics, or based on association with a person or group with one or more of these actual or perceived characteristics.
Notice of Availability of the Annual Security Report Southwestern College is committed to assisting all members of the community in providing for their own safety and security. The Annual Security Report is available on the SWCPD website at https://www.swccd.edu/student-support/safety-and-security/jeanne-clery-act/.
If you would like to receive a hard copy of the Annual Security Report, which contains this information, you can stop by the SWC College Police Department or you can request that a copy be mailed to you by calling (619) 482-6390.
The report contains information regarding campus security and personal safety including topics such as: crime prevention; public safety authority; crime reporting policies; programs to prevent dating violence, domestic violence, sexual assault, and stalking; the procedures the College will follow when one of these crimes is reported; and other matters of importance related to security on campus. The report also contains information about crime statistics for the three most recent calendar years concerning reported crimes that occurred on campus; in certain off-campus buildings or property owned or controlled by the College or a recognized student organization; and on public property within, or immediately adjacent to and accessible from the campus.
This information is required by law and is provided by the SWC College Police Department.
Drug and Alcohol Abuse Prevention Plan (DAAPP) More information about the DAAPP, including the Drug Free Environment and Drug Prevention Program Policy and Procedure and Biennial report can be found in the Health and Safety Section of the campus Consumer Information page ( http://www.swccd.edu/index.aspx?page=1084)
To apply, visit: https://jobs.swccd.edu/postings/4258