VP/VC Other
April 13, 2023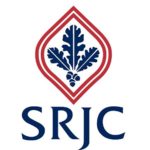 Website Santa Rosa Junior College
VICE PRESIDENT, ACADEMIC AFFAIRS/ASSISTANT SUPERINTENDENT
Santa Rosa Junior College
Salary: $16,181.00 – $19,669.00 Monthly
Job Type:
Job Number: 21-01106
Location: Santa Rosa, CA
Department: Academic Affairs
Closing: 4/13/2022 11:59 PM Pacific
Description
FILING DEADLINE: APRIL 13, 2022
It is the candidate's responsibility to be sure that all required materials noted under application procedures section of this job announcement are submitted by the filing deadline in order to be given consideration.
TENTATIVE RECRUITMENT TIMELINE:
• April 13th: Application filing deadline
• April 25th: Candidate selection meeting
• Week of May 9th: Committee interviews
• Week of May 16th: Candidate Forums & Finalist Interviews
• June 1st: Desired Start Date
COMPENSATION AND BENEFITS:
• Salary Range:$16,181 -$19,669 per month (202/22 Management Salary Schedule); maximum salary placement of $17,840 is based on assessment of previous experience as documented in application materials.
An additional 2% compensation will be added to the base salary for an earned doctorate degree. An Administrative Allowance of $520.00 per month will be added to the base salary for this position.
• Fringe benefits: The District offers a competitive benefit package which includes health & welfare (medical/dental/vision/life/long-term disability) benefits for employees and eligible dependents.
• Leave/Holiday time: Management employees earn 1 day of sick leave and 1.8333 days of vacation for each month worked. They are also entitled to holidays recognized by the District (14 holidays/year).
• Housing Assistance: Reduced fees for mortgage loans and real estate services may be available to the candidate selected for this position (contact Human Resources for more information)
SCOPE OF POSITION: Under the direction of the Superintendent/President, provide District-wide support, leadership, supervision and oversight for Academic Affairs including accreditation, grant development, policy development, strategic planning, and curriculum and service development for the District's instructional programs and services; oversee the development of all District sites and operations; provide support and leadership for instructional programs and designated faculty and staff; serve as the President's designee in the absence of the Superintendent/President; support, supervise, and constructively evaluate the performance of assigned staff.
ABOUT SRJC: Santa Rosa Junior College has been an integral part of the Sonoma County community and its rich history, beauty and culture for more than 100 years. Many of SRJC's students are drawn to the college for its academic excellence, superb faculty and staff, comprehensive student services and beautiful grounds. SRJC's mission is to passionately cultivate learning through the creative, intellectual, physical, social, emotional, aesthetic and ethical development of our diverse community. At SRJC, we value learning that includes:
• Excellent and innovative instruction and support services;
• A learning- and learner-centered environment;
• A welcoming physical environment;
• Equity-minded faculty and staff with a caring and supportive attitude among faculty and staff;
• Access to programs and courses that lead to transfer and/or gainful employment.
• Access to lifelong learning opportunities
In 2021, SRJC served approximately 21,000 students each semester and is committed to diversity, equity, inclusion and anti-racism. SRJC is a designated Hispanic-Serving Institution (HSI), reflecting the great responsibility that the College has to the educational attainment and economic well-being of the surrounding community. We also support diverse learning communities including, APASS, HSI Connections, Puente, Umoja. SRJC received the INSIGHT Into Diversity Higher Education Excellence in Diversity (HEED) Award for the past three consecutive years and SRJC was the only California Community College recipient of this award. This award recognizes colleges and universities that demonstrate an outstanding commitment to diversity and inclusion. The ideal candidate will share SRJC's commitment to be an inclusive, diverse and sustainable learning community that engages the whole person.
Essential Functions
KEY DUTIES AND RESPONSIBILITIES:
Examples of key duties are interpreted as being descriptive and not restrictive in nature. Incumbents routinely perform approximately 80% of the duties below.
• Provide leadership in educational planning activities, enrollment planning, program and course development functions, curriculum and information, and schedule development to meet District and student needs to enhance the educational effectiveness of instructional subject areas; with the faculty, collaborate on the development and implementation of instructional programs, services, plans, strategies, processes, projects, courses, goals and objectives.
• Oversee the development of all District sites and the operations of instructional programs, and support the development of designated academic personnel.
• Provide leadership for and implement special projects and duties as requested by the Superintendent/President; serve as potential on-site "in-charge" administrator during the President's absence.
• Encourage and support program innovation and renewal in response to changing needs and conditions.
• Working collaboratively with the faculty and educational administrators, develop and implement the Educational Master Plan; oversee the preparation of annual plans for the major units within Academic Affairs and evaluate the attainment of goals.
• Provide leadership in the development of institutional research projects related to instruction and student learning.
• Serve as the college's liaison to the California Community College Chancellor's Office (CCCCO).
• Chair various college committees and councils; represent the college in the community; serve as needed on statewide committees and in professional organizations.
• Oversee Academic Affairs grant development and serve as the chief liaison with funding agencies; develop and prepare the operating budget for the various operations, activities, departments and programs of Academic Affairs; analyze and review budgetary and financial data; authorize expenditures and conference requests in accordance with established limitations; research, obtain and maintain grants and other funding sources.
• Provide input for collective bargaining and contract administration activities; maintain confidentiality regarding issues related to collective bargaining matters; ensure compliance with labor union contracts; and address faculty grievances.
• Supervise and constructively evaluate the performance of assigned staff; interview and select employees and recommend transfers, reassignment, termination and disciplinary actions according to established procedures.
• Supervise District contracts and agreements for partnerships with outside higher education entities.
• Serve as the College's liaison officer for accreditation; maintain District-wide accreditations and program accreditations for Career Education (CE) programs accredited by outside agencies.
• Provides leadership for academic programs and services for Study Abroad programs, teacher exchanges and academic offerings for international student populations.
KNOWLEDGE OF:
• Current curriculum development and contemporary teaching methodologies.
• Instructional support programs and attendant technologies.
• Current research, data and metrics, and current practices related to higher education, community colleges, adult learners, and diversity, equity, inclusion, and antiracism.
• Education Code, Title 5, CCCCO regulations, accreditation requirements, and collective bargaining agreements.
• Board policies and procedures.
• Technical aspects and practices related to curriculum and other aspects of community colleges as published by the State-wide academic senate.
• Hiring and evaluation procedures and local, State and Federal employment codes, laws and regulations.
ABILITY TO:
• Work collaboratively and respectfully with colleagues in a complex, dynamic educational institution.
• Manage effectively and efficiently the instructional programs of a large multi-campus and multi-site college.
• Provide District-wide leadership in supporting the various and technical aspects of instructional programs, enrollment management, and compliance with Education Codes, Title 5 and California CCCCO regulation compliance, accreditation compliance, and writing and interpreting Board policies, procedures, and collective bargaining agreement provisions.
• Demonstrate a commitment to valuing and promoting diversity, equity, inclusion, and anti-racism.
• Demonstrate knowledge of barriers for underrepresented students, faculty, and classified professionals.
• Mentor underrepresented faculty, administrators, and classified professionals.
• Lead and implement strategic planning, specifically related to Academic Affairs or Instruction.
• Effectively train, supervise and evaluate assigned staff.
• Demonstrate sensitivity to, and respect for, a diverse population.
Minimum Qualifications
Required Education and Experience:
Master's Degree and one year of formal training, internship or leadership experience reasonably related to this assignment.
PREFERRED QUALIFICATIONS:
Education and Experience:
An earned Doctorate degree from an accredited institution, five years of increasingly responsible senior leadership experience in the area of academic or instructional programs in a higher education setting, and community college teaching experience.
Application Procedures
In order to be given consideration for this position, applicants must submit the following documents by the filing deadline:
• A completed Santa Rosa Junior College Employment Application and responses to Agency-wide Questions. Please provide contact information (phone number and email address) for three professional references.
• A cover letter explaining your interest in the position, including how you meet the requirements and are qualified to perform the duties as listed in the "Key Duties and Responsibilities" section of this job announcement.
• Current Resume.
• Transcripts of all college level course work, including confirmation of degrees. Unofficial copies (both sides) are acceptable if the unofficial document includes a seal, watermark, or other proof that the document was provided by an educational institution. Official transcripts must be submitted prior to hiring. If transcripts are from an institution outside of the United States, applicants must provide a formal evaluation of their foreign degree(s) at the time of application. https://hr.santarosa.edu/minimum-qualifications-equivalency-and-foreign-degrees.
• If you do not meet the minimum qualifications and would like to be considered, please submit a completed Equivalency Form and supporting documents: https://hr.santarosa.edu/sites/hr.santarosa.edu/files/documents/mgmtEquivAppfinal.pdf
PLEASE SUBMIT ONLY MATERIALS REQUESTED.
Candidate Accommodations:
• Candidates must be able to perform the job duties included in this job posting in order to successfully perform the essential functions of this position. Reasonable accommodations may be made to enable individuals with disabilities to perform the essential job functions.
• Accommodation requests will be considered on a case-by-case basis.
• If you are in need of special services or facilities due to a disability in order to apply or interview for this opening, please contact the Human Resources Department.
Following the filing deadline, applications which are complete for screening will be reviewed by a screening committee. Approximately 2-3 weeks later, Human Resources will notify you whether or not you have been selected for interview. Those applicants most suitably qualified for the position will be invited to interview with a Screening Committee. The Screening Committee may include representatives from the Faculty, the Administration, the Classified Staff, and the Associated Students. If you are in need of accommodation in order to apply or interview for this opening, please contact the Human Resources Department.
For more Information on the position, or confidential inquiries please contact:
Dr. Pam Walker (916)768-8565
mailto:pwalker@pplpros.com,
Diane Clerou (559) 999-9992
mailto:dclerou@pplpros.com
For questions about the status of the process, or technical issues related to the application process, please contact:
Sussanah Sydney, Manager, Employment Equity, Human Resources
Phone: (707) 527-4821
E-mail: mailto:ssydney@santarosa.edu
All documents included in your online employment application become the property of the District. Your employment application for this opening will not automatically be considered for future openings. New employment application(s) must be submitted for each opening. Due to COVID-19, the Human Resources staff are working remotely until further notice.
CONDITIONS OF EMPLOYMENT (Prior to beginning employment):
• In accordance with Federal Law all employees must provide proof of eligibility to work in the United States;
• Must be fingerprinted in California and have background clearance (at applicant's expense).
• Must take a TB test (once hired and every four years thereafter).
• Within 6 months of employment, must complete required District trainings such as Title IX, Mandated Reporter.
Campus Security Policy and Campus Crime Statistics Act (Jeanne Clery Disclosure)
Sonoma County Junior College District's annual security report includes statistics for the previous three years concerning reported crimes that occurred on campus; in certain off-campus buildings or property owned or controlled by Sonoma County Junior College District; and on public property within, or immediately adjacent to and accessible from, the campus. The report also includes institutional policies concerning campus security, such as policies concerning alcohol and drug use, crime prevention, the reporting of crimes, sexual assault, and other matters. You can read or obtain a full copy of this report by going to https://police.santarosa.edu/. Paper copies of the full report are available upon request by contacting Police Department Records at (707) 527-4963 or by coming to the Sonoma County Junior College District Police Department located at 2032 Armory Drive, Pedroncelli Center, Santa Rosa Campus.
Equal Employment Opportunity
SRJC attracts and retains the most qualified faculty and staff from diverse backgrounds. This is achieved through an inclusive recruitment strategy and a rigorous, thorough hiring process that begins with the fair and consistent evaluation of each application for minimum qualifications and demonstrated skills specific to each position/assignment. Because the ability to serve students from broad cultural heritages, socioeconomic backgrounds and genders is a key commitment of the District mission, SRJC actively encourages applications from candidates who recognize the value that diversity brings to a professional educational community.
The Sonoma County Junior College District does not discriminate on the basis of race, religious creed, color, national origin, ancestry, ethnic group identification, physical disability, mental disability, medical condition, genetic condition, marital status, sex, gender, gender identity, gender expression, genetic information or sexual orientation in any of its policies, procedures or practices; nor does the District discriminate against any employees or applicants for employment on the basis of their age. This non-discrimination policy covers admission, access and treatment in District programs and activities–including but not limited to academic admissions, financial aid, educational services and athletics–and application for District employment.
The Sonoma County Junior College District is an Equal Opportunity Employer.
To apply, please visit https://apptrkr.com/2916681