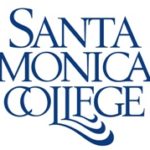 Dean, Counseling
Santa Monica College
Salary: $172,068.00 – $199,474.00 Annually
Job Type: Academic Administrator
Job Number: 00278
Location: CA 90405, CA
Closing: 12/6/2023 11:59 PM Pacific
Job Duties
COMMITMENT TO EQUITY AND DIVERSITYWith the goal of ensuring the equal educational opportunity of all students, Santa Monica College embraces diversity among students, faculty, staff, and the communities we serve as an integral part of our history, a recognition of the complexity of our present state, and a call to action for a better future. Embracing diversity means that we must intentionally practice equity and respect toward one another, and understand that discrimination and prejudices create and sustain privileges for some while creating and sustaining barriers for others. In order to embrace diversity, we also acknowledge that institutional discrimination and implicit bias exist, and that our goal is to eradicate those vestiges from our system. Our commitment to diversity requires that we strive to eliminate those barriers to equity, and that we act deliberately to create a safe and positive environment where individual and group differences are valued and leveraged for our growth and understanding as an educational community. To advance the goals of diversity, equity, inclusion, and social justice for the success of students and employees, we must honor that each individual is unique and that our individual differences contribute to the ability of the college to prepare students on their educational journeys. This requires that we develop and implement policies and procedures, encourage individual and systemic change, continually reflect on our efforts, and hold ourselves accountable for the results of our efforts in accomplishing our goals. We are invested as a community in cultivating and maintaining a climate where equity and mutual respect are both intrinsic and explicit by valuing individuals and groups from all backgrounds, demographics, and experiences. Individual and group differences can include, but are not limited to the following dimensions: race, ethnicity, national origin or ancestry, citizenship, immigration status, sex, gender, sexual orientation, physical or mental disability, medical condition, genetic information, marital status, registered domestic partner status, age, religion, creed, military or veteran status, socioeconomic status, and any other basis protected by federal, state or local law or ordinance or regulation. We acknowledge that the concept of inclusion and diversity is ever-evolving, thus we create space to allow our understanding to grow through the periodic review of this statement. In service of these goals, Santa Monica College is committed to fostering an employment environment that offers equal employment opportunity for all and an educational environment that ensures the equal educational opportunity of all students.
Position Profile:
Under the direction of the Vice President, Student Affairs, the Dean of Counseling administers academic, career, and vocational counseling services for the College and is responsible for developing and institutionalizing programs to increase student retention. The Dean is responsible for providing leadership and direction in the following programs and activities: Articulation, Career Services, SMC Gateway to Persistence System (GPS/Starfish), New Student Orientation, Student Success Teams, General Counseling, Transfer Services, and other student services and counseling related programs. The incumbent will be responsible for providing guidance, direction, and participation with policy formulation recommendations in accordance with applicable laws and regulations.
Primary Duties and Responsibilities:
(Examples of key duties are interpreted as being descriptive and not restrictive.)
Directly supervise the management of classified support staff and provide direction to Counseling faculty leaders, counselors, and advisors.
Oversee Academic, Transfer, Vocational, and Career Counseling services.
Establish and maintain the Counseling Department budget.
Ensure comprehensive transfer counseling services and activities, and maintain viable relationships with four-year institutions of higher learning.
Ensure the creation and maintenance of articulation agreements, including resolving curricular issues between the college and transfer institutions.
Ensure a comprehensive career services program including individual counseling, career-planning workshops, classes, career fairs, job development activities, and an internship program.
Serve as a member of the Crisis Prevention Team.
Co-Lead the new student orientation.
Serve as a key member in implementing and managing the Student Success Team Model for Area of Interest Communities.
Oversee the implementation and management of the Gateway to Persistence System (GPS) – Early alert system.
Serve as a lead on the Institutional Redesign Team and Equity Planning committees.
Co-Chair the Student Retention Committee.
Provide written and oral reports on all areas.
Represent the District at local, state, or national meetings pertinent to specific assignment.
Communicate effectively with administrators, faculty, staff, students, and the public.
Participate in management and administrative committees as assigned.
Perform other administrative duties as assigned.
Skills, Knowledge, and Abilities:
Ability to work effectively as a member of the administrative team to realize the College's vision, mission, goals, and institutional learning outcomes.
Excellent interpersonal skills in dealing with all college constituencies and members of the public.
Excellent written and verbal communication skills.
Creative problem-solving skills.
Strong computer skills and the ability to work with technical staff in developing technology solutions.
Strong analytical and critical thinking skills to be able to collect and analyze the appropriate data and information to ensure that the programs are regularly assessed and enhanced.
Willingness to adopt a "hands-on" approach to completion of projects and tasks, to work in a dynamic environment that requires flexibility, and to balance multiple responsibilities.
Ability to lead, manage and supervise others in a participatory governance environment by emphasizing collaboration and consensus building.
Ability to formulate plans from conception to implementation.
Ability to exercise sound judgment and discretion when handling sensitive and confidential information.
Ability to be flexible in adjusting strategies and plans to match the current goals, objectives, and needs of the District.
Demonstrate understanding of the needs and challenges of low-income, underrepresented minority students, racially minoritized students, and first-generation college students.
Strong analytical and critical thinking skills to be able to collect and analyze the appropriate data and information to ensure that the programs are regularly assessed and enhanced.
Evidence of sensitivity to and understanding of the socioeconomic, academic, cultural, and ethnic diversity within the community college student population, including students with physical and/or learning disabilities as these relate to differences in learning styles.
Knowledge of applicable federal, state, and local government laws, and guidelines, to ensure compliance with regulatory laws, rules, and regulations, including but not limited to, Title 5, California Education Code, and FERPA.
Working Environment and Physical Demands
While performing the duties of this job, the employee is regularly required to work in an office environment on a district-provided computer and or electronic devices and to communicate with other district personnel and non-district individuals.
While performing the duties of this job the noise level in the work environment is usually moderate; the work environment is fast-paced.
Minimum Qualifications
Master's degree or equivalent from an accredited institution in Counseling or other discipline related to the position.
At least one (1) year of educational administrative and leadership experience reasonably related to the assignment.
Must have evidence of sensitivity to and understanding of the socio-economic, academic, cultural and ethnic diversity within the community college student population, including students for whom English is not their first language, first generation college students, and students with physical and/or learning disabilities as these factors relate to differences in learning styles.
Preferred Qualifications
At least three (3) years of experience in student services programs, preferably at a college.
At least three (3) years' experience teaching or counseling in an academic setting.
Additional Information
Academic Administrator Application Requirements
A standard application consists of the following:
Online District Application
Cover Letter
Resume
Transcript
PLEASE NOTE: IF YOU ARE SELECTED FOR AN INTERVIEW YOU MAY BE REQUIRED TO PROVIDE THREE (3) LETTERS OF RECOMMENDATION TO BE REVIEWED BY THE HIRING COMMITTEE.
Diversity Statement
Recent experience working with African American, Latinx, Native American, and other racially minoritized students in the classroom; and a willingness to use culturally responsive instructional practices.
Demonstrated sensitivity to issues of diversity, and ability to motivate and teach community college students of diverse ethnic and racial backgrounds, sexual orientations, genders, cultures, and learning styles, as well as students with disabilities or varied levels of academic preparation.
Please review our Diversity Report: Faculty/Staff Diversity Reports – Santa Monica College (smc.edu)
Equity Statement
Santa Monica College encourages candidates that are equity-minded to apply. SMC is a minority-serving, Hispanic-serving institution. We actively seek to attract candidates from minority groups that value equity, diversity and inclusion. Equity, diversity and inclusion are built into the culture at SMC and are an essential component of the work that we do. SMC is committed to racial and socioeconomic diversity as it is a reflection of our student population, and we strive to hire candidates that share this commitment.
Equal Employment Opportunity Disclosure
The Santa Monica Community College District is committed to the principles of equal employment opportunity. All qualified applicants for employment, as well as District employees, shall have full and equal access to employment opportunity. No person shall be subjected to unlawful discrimination in any program or activity of the District. The District's Board Policy 3420 (Equal Employment Opportunity) may be accessed at: http://www.smc.edu/ACG/Documents/Board_Policy_Manual/Updated%20Board%20Policies%202017/Board%20Policy%20Chapter%203.pdf
Equivalency Statement
The Santa Monica Community College District, in its desire to select outstanding faculty members from the largest possible pool of qualified applicants, recognizes the fact that candidates may attain expertise in a discipline through a variety of means. Certain combinations of education, experience and other accomplishments in the field may be judged by the District as equal to the stated minimum qualifications for this position. Candidates who feel they possess such equivalent qualifications are encouraged to apply and provide appropriate documentation of their qualifications. For further details regarding equivalency criteria, please download the Equivalency Application Statement Form available at
https://www.smc.edu/administration/human-resources/documents/employment/equivalency-statement-for-application.pdf
Conditions of EmploymentAppointment is subject to verification of official transcripts, current or previous employment, tuberculosis and fingerprint clearance. Selected candidate must provide identification and work authorization.
To apply, please visit https://www.schooljobs.com/careers/smcacademic/jobs/4255158/dean-counseling