Director
February 10, 2023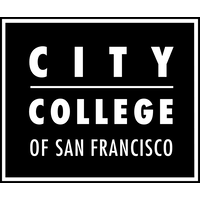 Website San Francisco Community College District
Position Title: Interim Assistant Director of Student Activities
Posting Type: Wide Distribution
Department: Student Activities
Campus: Ocean Campus
Job Category: Administrative (Interim)
Salary (Applicant View)
Compensation: The annual salary range upon entry for the position is $105,043.48 to $178,143.43. Total compensation includes a health insurance plan. New employees hired on or after January 1, 2014, will contribute 2% of salary to the San Francisco Retiree Health Care Trust Fund (RHCTF).
Starting Date: Immediately Upon Appointment
Appointment Type: Administrative – Assistant Director
Full Time/Part Time: Full Time
Position Description
Under the general direction of the Dean of Student Engagement & Wellness, the Interim Assistant Director of Student Activities, has administrative responsibility for supervising, providing and coordinating the organizational and financial activities related to clubs and leadership development. The Interim Assistant Director interacts with administrators, staff and faculty throughout the College to coordinate Ocean Campus student activities, develop a students' leadership skills through course and extra-curricular participation in shared governance. The incumbent serves as an advisor to the college student government and clubs to encourage the development of student groups with extracurricular and co-curricular student engagement programs and collaborates with Off-Campus Educational Centers, e.g. student activities, special student-led conferences, and cultural event series. This position requires in-person leadership at the CCSF Ocean Campus and travel to educational centers in San Francisco.
Job Duties
1. Plans, organizes, directs, coordinates and evaluates all student activities and related clubs and programs.
2. Assists with overseeing the Associated Students Programs, including the Associated Students' Budget, Book loan Program and various Resource Centers operations.
3. In compliance with District guidelines, recommend, implement, and monitor multiple budgets for assigned areas to ensure that the department/program remains fiscally sound and is operating within its allocated budgets and fiscal guidelines.
4. Oversees the development and planning of the Associated Students' budget and reviews all allocation and expenditure requests, in accordance with established and approved guidelines and fiduciary regulations; insures all expenditures are approved and appropriate.
5. Attends all Associated Students Council meetings and Executive meetings at the Ocean Campus.
6. Serves as the advisor to the Associated Students and facilitates, promotes programs, policies, and strategies which enhance their development and growth as student leaders at the Ocean Campus.
7. Evaluate all assigned programs and recommend programmatic goals and objectives to the Dean and Associate Vice Chancellor of Student Affairs.
8. Supervises, trains and provides orientation to faculty/staff advising Associated Students Councils at the Ocean Campus.
9. Supervises student representatives attending state and local conferences, workshops, and meetings. Work closely with students in providing leadership and student development through representation at various activities, such as General Assembly conferences and other experiences that promote student development and leadership.
10. Provides oversight of the CCSF RAMS Market (Food Pantry), food shelves, and Book Loan Program.
11. Works with appropriate administrators to facilitate student leadership, and to coordinate and provide student activities and Associated Student governance at the Ocean Campus.
12. Assists the Associated Students' Election Commissioner in all activities related to student body campaigns and elections, including the Districtwide Student Trustee election at the Ocean Campus and Educational Centers.
13. Oversees, monitors, and assists the Associated Students coordinate fundraising programs and activities, including all vendors and solicitors at the Ocean Campus.
14. Assists, when requested, in the formation of student clubs, recruitment of club advisors, development of leadership skills, and club fundraising and outreach efforts.
15. Plan, implement and evaluate co-curricular student activities which provide a welcoming campus environment, and which supports student recruitment, retention and the successful achievement of academic and career goals. Oversee and assist in developing activities, events and programs designed for the social, cultural and instructional development of students. Exercise leadership in the management, development, and long-term planning of college-wide activities and programs.
16. Oversee the recruitment and training of students to ensure active participation in campus and district-shared governance committees.
17. Supervises the maintenance of the master calendar of student activities and events.
18. Ensures appropriate and adequate supervision of all activities and functions sponsored by the Associated Students or its affiliated clubs at the Ocean Campus.
19. Reviews, screens, approves and monitors all campus literature on College Bulletin Boards and on Student Activities website. Monitors and maintains all District housing boards.
20. Accepts organization and individual requests to distribute literature on the Ocean Campus or to use the Free Speech areas.
21. Assists with providing leadership in the assessment of student learning outcomes and development of program review at the Ocean Campus as they relate to student activity programs and services.
22. Assists with the development and implementation of the Commencement ceremony.
23. In accordance with District policies, contracts, and procedures, supervises and evaluates assigned classified staff; reviews and approves documents/forms necessary to effectuate pay of personnel under their supervision, i.e. time sheets, leave of absence forms, etc.
24. In accordance with District policies, contracts, and procedures, manages the professional conduct of assigned classified staff and collaborates with Employee Relations in resolving employee disciplinary matters, where resolution is not reached at the departmental level.
25. Promote a culture of diversity, equity, access, and student success by fostering innovation and the delivery of high-quality services to our students and community.
26. Serves on District and statewide committees as assigned including participating collegially on CCSF Participatory Governance committees
27. Attends Board of Trustees' meetings; makes presentations and submits reports and action items related to areas of responsibility.
28. Attends national, state, and local conferences and workshop related to job duties and professional development as well as student services.
29. Perform additional administrative duties and services as requested and assigned.
Minimum Qualifications
1. Demonstrated knowledge, skills, and abilities to work with community college students with disabilities, various sexual orientations, and diverse academic, socioeconomic, cultural, and ethnic backgrounds (Required).
2. A Possession of a master's degree; and one year of formal training, internship or leadership experience reasonably related to the administrator's administrative assignment.
[If you would like to claim equivalency, the Administrative Equivalency Application Form is available on the left side margin. This form will be considered as part of the application materials and must be submitted on or before the filing deadline as indicated on this job posting.]
Desirable Qualifications
1. Three (3) years of Student Activities experience at a community college.
2. Demonstrated experience in an administrative or management position with direct experience working with students in an accredited institution of higher education with responsibility for personnel, budgets, reporting, and operations.
3. Demonstrated commitment to increased student success through innovative student development programs and practices appropriate at the community college level or other educational settings.
4. Demonstrated knowledge of applicable laws and regulations pertaining to California Community College Student Activities.
5. Experience and knowledge of current and emerging technologies related to the student development environment.
6. Experience in a multi-education center district.
7. Experience with data-driven strategic planning and decision-making, accreditation, and student learning outcomes.
8. Demonstrated ability to identify, take action, and follow through in resolving problems associated with the Student Activities.
9. Demonstrated ability for leadership and advocacy at the state and national level on all matters relating to Student Activities.
Benefits
Choice of several health plans, plus $50,000 Group Life Insurance and Dental Care Plan.
New employees hired on or after January 1, 2014, will contribute 2% of salary to the San Francisco Retiree Health Care Trust Fund (RHCTF).
Application Procedure
To apply for this posting, start by completing an online Application for Administrative Position at http://jobs.ccsf.edu. To be considered for this posting, the following materials must be submitted and received by the Human Resources Department on or before 11:59p.m. of the positing filing deadline. Substitution of required document(s) is not permitted.
Applicant: Please do not send any application materials to other departments. The Human Resources Department is not responsible for any documents addressed and/or sent to other departments.
1. A letter of interest (maximum 4 pages) detailing your background and experience related to the position (refer to the Duties and Responsibilities and Employment Qualifications); AND your commitment to and experience within a diverse multi-cultural organization with a highly diverse faculty, staff, and student body.
2. A current curriculum vitae or resume summarizing educational and administrative background and experience.
3. A City College of San Francisco Electronic Administrative Position Application completed in full and applied to this specific posting online. The statement "See Resume" is not acceptable.
4. A current list of five (5) references with names, addresses, telephone numbers, and e-mail addresses that include: faculty, classified and/or support staff, an administrator, supervisor, and a colleague of managerial, supervisory ranking. (If you are among the final candidates, references will be contacted. The District may also contact other references not on your list, only if you are among the final candidates.)
5. Copies of transcripts verifying the degrees and majors as listed on applicant's CCSF Application Form; official transcripts and actual verification of work experience will be required at a later date. [NOTE: Degrees and majors must be posted on transcripts to be considered in the application processed. Foreign Degree Evaluation sources information is located on the left side margin.]
6. Diversity Statement: Separate from your letter of interest, submit a concise response to relate several of your experiences of your involvement in circumstances or environments which strongly affected your understanding of and ability to function in a diverse community comprised of students and colleagues from varying academic, socioeconomic, cultural, sexual orientations, disabilities, and ethnicities.
Applicants bear the sole responsibility for ensuring that all application materials are complete when submitted and are received by the Human Resources Department by 11:59 p.m. on the posting filing deadline. Postmarks will not be honored. Emails are not acceptable. Incomplete application packages will not be considered. All materials become the property of the City College of San Francisco, and will not be returned. Application files for this posting will not be considered for other postings. For additional assistance, please call Human Resources Department at (415) 452-7660.
ADA Statement
Applicants who require a reasonable accommodation to participate in this hiring process should contact the Human Resources Department at (415) 452-7660 to make the necessary arrangements. Please be aware that verification of a covered disability under the ADA may be required.
Selection Procedure/Conditions of Employment
Applicants who meet all minimum qualifications and have all required application documents in the CCSF Human Resources Department on or before the filing deadline will be included in the initial review processes to be conducted by the Search Committee. A reasonable number of applicants who are judged by the Committee as best matching the requirements of the position will be invited for a personal interview with the Search Committee. An additional interview will be offered to applicants who are advanced beyond the initial interviews.
Employees must satisfy all the pre-employment requirements for a CCSF Release to Work Authorization Certificate prior to appointment which include, but are not limited to, tuberculosis clearance (EC 87408.6), fingerprinting processing, and verification of their legal right to work in the United States.
As approved by the governing Board of the San Francisco Community College District, beginning October 1, 2021, City College of San Francisco requires that new and current employees, students, and business partners participate in the Covid Safety Campaign. All parties entering CCSF facilities must demonstrate proof of covid vaccination in compliance with current CDC and SFDPH guidelines. New hires must submit documentation for verification to the Human Resources Department.
City College of San Francisco reserves the right at its sole discretion to modify or to rescind this job posting at any time without prior notice.
EEO Statement
It is the policy of the City College of San Francisco to provide all persons with equal employment and educational opportunities regardless of race, color, ancestry, national origin, ethnic group identification, religion, age, gender, marital status, domestic partner status, sexual orientation, disability or AIDS/HIV status, medical conditions, gender identity, or status as a Vietnam-Era veteran. These categories specifically include status as a lesbian, gay, bisexual, transgender, or questioning person in any District program or activity. For further information, contact the Human Resources Department at (415) 452-7660.
Posting Detail Information
Posting Number
AD00079P
Job Open Date
01/12/2023
Job Close Date
02/10/2023
Open Until Filled
No
Contact
Amy Coffey
Contact Phone/Extension
415-452-5169
Contact Email
Applicant Documents
Required Documents
1. Letter of Interest
2. Resume
3. List of References
4. Transcript(s)
5. Diversity Statement
Optional Documents
1. Transcript(s) – additional
2. California Community College Credentials
3. Equivalency Application Form
4. Foreign Degree Evaluation
To apply: https://apptrkr.com/3799065