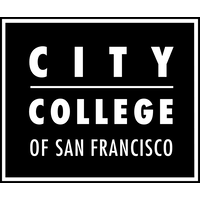 Website San Francisco Community College District
Dean of Enrollment Services
San Francisco Community College District
Position Number: AD00090P
Job Close Date: 9/29/2023
Campus:
Salary (Applicant View):
Compensation: The annual salary range upon entry for the position is $119,872.35 to $203,289.78.Total compensation includes a health insurance plan.New employees hired on or after January 1, 2014, contribute 2% of salary to the San Francisco Retiree Health Care Trust Fund (RHCTF).Starting date: Immediately After Appointment
Position Description:
Under the general direction and supervision of the Vice Chancellor of Student Affairs, the Dean of Enrollment Services (Senior Registrar) is responsible for the organization, operation, administration, supervision, and evaluation of the services provided by the Office of Admissions and Records, both Credit and Noncredit divisions, as well as Registration Center/Tuition and Fees. As such, the Dean is also the Principle Designated School Official (PDSO) and primary liaison to the Department of Homeland Security for the issuance of the Form I-20 Certificate of Eligibility for Nonimmigrant F-1 Student Status to the international students. Prepares all reports on enrollment for use in institutional decision-making and compliance with state regulations; provides direct supervision for the Associate Registrars for Credit Admissions and Records, Noncredit Admissions and Records, Registration Center and the classified staff. Additionally, the Dean will be responsible for International Student Program, National Student Clearing House, Pass Along Certification, Advanced Placement (AP), Credit for Prior Learning, Academic Renewal, Instructional Calendar Production, MIS submissions, Annual State Compliance Audit, Court Subpoenas, Nursing Admissions Evaluations, Academic Transcript Services, and Transcript Evaluations (Foreign & Domestic), the Family Educational Rights and Privacy Act (FERPA) Compliance, Grade Processing, Graduation, Verification of Enrollment/Registration Hold, Residency and Athletic Eligibility.
Job Duties:
1. Oversees and leads the operations of the Office of Admissions and Records for Credit, Noncredit and International Student Programs in accordance with all federal, state, and local laws and regulations to enhance student success, increase enrollment, and promotes student equity and completion.
2. Provides leadership to the Office of International Student Program and serves as the Principal Designated School Official (PDSO) for the Student and Exchange Visitor Information System (SEVIS) Program.
3. Serves as the primary liaison to the Department of Homeland Security for all matters pertaining to the issuance of the I-20 and compliance with F-1 regulations and recruit international students to increase enrollment.
4. Promotes a welcoming and supportive environment for both employees and students in alignment with the College's mission to support student success, diversity, equity, and inclusion.
5. Prepares and submits the State required reports such as the CCFS-320 & 321 report in consultation with the Chancellor and appropriate Vice Chancellors.
6. Collaborates with other Student Affairs department and Academic Affairs departments to support student enrollment throughout the enrollment process including but not limited to dual enrollment, new and continuing student enrollments.
7. Maintains the security and confidentiality of all student records in compliance with federal, state, and local laws & regulations this includes compliance with and facilitating training for the Family Educational Rights and Privacy Act (FERPA).
8. Ensures timely and accurate submission of student registration, attendance, and grade reporting in accordance with deadlines, which are established in collaboration with college administrators, department chairs and faculty.
9. Collaborates with Information Technology Services to implement and evaluate innovative technology projects and tools to deliver user-friendly admissions and records, registration, reporting functions and other services.
10. Oversees the certification of students for the Associate Degrees, Associate Degrees for Transfer, Credit and Noncredit Certificates, High School Diploma, transfer certification to enhance student success.
11. Enforces student fee policies and procedures for the collection, deposit, waiver, refund, and accounting of fees to the extent required by law.
12. Provides direction to the Residency Unit to determine student residency status and AB540 exemptions and address student concerns for appropriate tuition and fee assessment.
13. Interprets and enforces the California Code of Regulations (Title 5), and Education Code, serving as the custodian of the CCSF seal.
14. Develops, implements, and evaluates College policies and procedures and makes recommendations to improve programs and services in alignment with the Participatory Governance process.
15. Develops and publicizes Credit and Noncredit Admissions and Records information such as the instruction and production calendars for the fall, spring and summer school terms to employees, students, and the general public.
16. Partners with the City & County of San Francisco to implement Free City and determine student eligibility to optimize educational opportunities to San Francisco residents.
17. Hires, trains, supervises, and evaluates the employees in the Office of Admissions and Records at the Ocean Campus and all centers.
18. Maintains an understanding of current research, technology, and practices pertaining to areas of responsibility through personal professional development and participation in professional organizations.
19. Strengthens the partnerships with K-12 school systems, community-based organizations and four-year universities to create pathways for students to successfully complete their educational goals.
20. In compliance with District guidelines, recommends, implements, and monitors multiple budgets for assigned areas to ensure that the departments/programs remain fiscally sound and operate within their allocated budgets, while also centering diversity, equity, and inclusion in budget decisions.
21. Provides leadership on student learning outcomes and program review as they relate to programs and services under area of responsibility.
22. Collaboratively sets annual goals for the programs and services under areas of responsibility as well as participates in planning activities and facilitates completion of goals.
23. Organizes and prioritizes a variety of projects and multiple tasks in an effective and timely manner, organizes own work, set priorities, and meets critical time deadlines.
24. Supports an innovative culture of culturally responsive, inclusive and anti-racist practices as it relates to student success with an awareness of student equity gaps.
25. Participates in ongoing training on diversity, equity, inclusion and anti-racism as it pertains to improving systems of higher education for historically minoritized and disproportionately impacted student groups and employees.
26. Promote a welcoming and supportive environment for both employees and students aligned with the College's Mission to support student success, diversity, equity, and inclusion.
27. Provide leadership for the development of programs, services, innovative strategies, and student success activities that remove systemic barriers and increase student equity, retention, and timely completion for credit and noncredit students.
28. Promote a culture of diversity, equity, access, and student success by centering decision-making on inclusive practices that foster innovation and the delivery of high-quality services to our students and community.
29. Performs other duties as assigned.
Minimum Qualifications:
1. Demonstrated knowledge, skills, and abilities to work with community college students with disabilities, various sexual orientations, and diverse academic, socioeconomic, cultural, and ethnic backgrounds.
2. Earned Master's Degree or higher from an accredited institution of higher education and one year of formal training, internship, or leadership experience reasonably related to the administrator's administrative assignment.
[If you would like to claim equivalency, the Administrative Equivalency Application Form is available on the left side margin. This form will be considered as part of the application materials and must be submitted on or before the filing deadline as indicated on this job posting.]
Desirable Qualifications:
1. Demonstrated experience in an administrative or management position in student affairs with responsibility for personnel, budgets, reporting, and operations, particularly in enrollment services such as admissions, records, and registration.
2. Demonstrated commitment to increased student success through innovative student affair programs and practices appropriate at the community college level.
3. Demonstrated knowledge of applicable laws and regulations pertaining to California Community College systems, including FERPA, the California Education Code, Title 5, and all related accreditation standards.
4. Experience with MIS reporting and Annual Admissions & Records audit.
5. Experience and knowledge of current and emerging technologies related to the student affairs environment.
6. Equivalent of three (3) years of full-time student services experience at the community college-level.
7. Experience with data-driven strategic planning and decision making, accreditation, program review, as well as student learning outcomes.
8. Experience in a multi-campus or multi-center district.
9. Evidence of successful leadership experience at the university or college level of promoting a culture of inclusivity, equity-mindedness, diversity and anti-racism.
10. Demonstrated experience with and knowledge of inequities in higher education and a commitment to rectifying policies and processes that restrict access for historically minoritized and disproportionately impacted students.
Benefits:
Choice of several health plans, plus $50,000 Group Life Insurance and Dental Care Plan. New employees hired on or after January 1, 2014, will continue to contribute 2% of salary to the San Francisco Retiree Health Care Trust Fund (RHCTF).
ADA Statement:
Applicants who require a reasonable accommodation to participate in this hiring process should contact the Human Resources Department at (415) 452-7660 to make the necessary arrangements. Please be aware that verification of a covered disability under the ADA may be required.
Selection Procedure/Conditions of Employment
Applicants who meet all minimum qualifications and have all required application documents in the CCSF Human Resources Department on or before the filing deadline will be included in the initial review processes to be conducted by the Search Committee. A reasonable number of applicants who are judged by the Committee as best matching the requirements of the position will be invited for a personal interview with the Search Committee. An additional interview will be offered to applicants who are advanced beyond the initial interviews.
City College of San Francisco requires that new and current employees participate in the Covid Safety Campaign. All employees must demonstrate proof of Covid vaccination. New hires must submit documentation for verification to the Human Resources Department.
Employees must satisfy all the pre-employment requirements for a CCSF Release to Work Authorization Certificate prior to appointment which include, but are not limited to, tuberculosis clearance (EC 87408.6), fingerprinting processing, and verification of their legal right to work in the United States.
City College of San Francisco reserves the right at its sole discretion to modify or to rescind this job posting at any time without prior notice.
EEO Statement:
It is the policy of the City College of San Francisco to provide all persons with equal employment and educational opportunities regardless of race, color, ancestry, national origin, ethnic group identification, religion, age, gender, marital status, domestic partner status, sexual orientation, disability or AIDS/HIV status, medical conditions, gender identity, or status as a Vietnam-Era veteran. These categories specifically include status as a lesbian, gay, bisexual, transgender, or questioning person in any District program or activity. For further information, contact the Human Resources Department at (415) 452-7660.
To apply, visit: https://jobs.ccsf.edu/postings/6089