VP/VC Admin/Business Services
October 11, 2022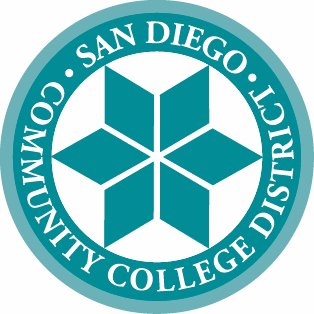 San Diego Community College District
Executive Vice Chancellor, Finance and Business Services
San Diego Community College District
Closing Date: 10/11/2022
Position Number: 011657
Location: District
Position Type: Classified
The Position:
Applications are currently being accepted for Executive Vice Chancellor, Finance and Business Services, located at the District Administrative Office in Mission Valley. Selected candidate must be willing to adjust work days/hours based on the department's needs.
Please note that an employee may be transferred to any site at the option of the Chancellor.
Desired Qualifications:
DESIRABLE PERSONAL AND PROFESSIONAL CHARACTERISTICS AND SKILLS
The successful candidate will possess or demonstrate:
 Ability to lead within a diverse public organization and contribute positively to a culture of meaningful inclusion, equity in outcomes, and accessibility for all communities and stakeholders.
 Ability to effectively lead business and financial services at an executive management level in a diverse organization prioritizing equitable allocation of resources for all communities and stakeholders.
 Expertise in budget planning, development and control in a public organization.
Advanced knowledge of financial reporting requirements, preferably within a California community college.
 Ability to lead collaboratively and ethically in a public organization in a collective bargaining and participatory governance environment.
 Expertise in accounting and auditing practices at a senior management level.
 Expertise in directing, planning, and coordinating the development of financing for capital projects.
 Knowledge of procurement and competitive bidding processes in a public organization.
 Expertise in strategic planning, action, and leadership.
 Demonstrated cultural humility and sensitivity to diverse communities served by a large urban community college district.
Experience working with a governing board to develop and implement policy.
 Experience with legislative analysis and advocacy and liaising with appropriate government agencies and national organizations.
 Experience with redevelopment projects, including debt financing related to bond issues and Certificates of Participation.
For a complete description & to apply, visit: https://apptrkr.com/3424255