CEO/Chancellor
October 2, 2023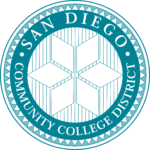 Website San Diego Community College District
Chancellor
San Diego Community College District
Closing Date: 10/2/2023
Position Number: 003076
Location: District
Position Type: Academic
The Position:
The Board of Trustees of the San Diego Community College District (the District) invites applications and nominations for the position of Chancellor. The Chancellor is the Chief Executive Officer of the District and reports to an elected five-member Board of Trustees. The Board seeks a leader committed to student success, academic excellence, diversity, equity, inclusion, and accessibility. The successful candidate is expected to make a long-term commitment to the District and continue the evolution and implementation of a common vision developed through participatory governance processes in the best interests of all students, faculty, classified professionals, and administrators.
The San Diego Community College District (SDCCD) is among the largest of California's 73 community college districts. Annually, it provides education to approximately 80,000 students through its three credit colleges: San Diego City College, Mesa College, and Miramar College, and the seven noncredit campuses of the San Diego College of Continuing Education. The Chancellor is responsible for all operations of the District and assures that the District is administered in accordance with the policies adopted by the Board of Trustees. The Chancellor provides leadership and advocacy for the District in keeping with the District mission of supporting and promoting student equity, learning, and success. This leader manages and maintains legislative, community, labor, and District relations and provides leadership to support the implementation of the current District and Campus Strategic Plans. This leader will have a demonstrated record of supporting and advancing institutional fiscal integrity and responsibility, of promoting and respecting participatory governance, and of engaging in broad, respectful, and transparent communication. The ideal candidate will support the District's Strategic Plan and be an innovative, entrepreneurial, energetic, and proven leader. The successful candidate must thoroughly understand the role, opportunities, and challenges of a large multi-campus community college district as well as the dynamics of the communities the SDCCD serves.
Major Responsibilities:
Click here for Major Responsibilities.
Qualifications:
Click here for Qualifications.
Desired Qualifications:
Licenses:
Pay Information:
The San Diego Community College District offers a comprehensive fringe benefits package including medical, dental, vision, sick leave, vacation, and opportunities for professional development. Compensation will be based on experience and education. Information regarding the base salary is located at: SDCCD Chancellor Salary Schedule. Note: Historically, base salary increases for the Chancellor have been tied to the Resource Allocation Formula for all employees.
To apply, visit: https://www.sdccdjobs.com
All applicants must have demonstrated cultural competency and sensitivity to and understanding of the diverse academic, socioeconomic, cultural, disability, gender identity, sexual orientation, and ethnic backgrounds of community college students and staff.