Director
January 17, 2024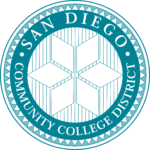 Website San Diego Community College District
SDCCE Foundation Executive Director
San Diego Community College District
Location: Continuing Education
Position Type: Classified
The Position:
Who We AreThe San Diego College of Continuing Education Foundation (SDCCE Foundation) is a tax exempt 501©(3) nonprofit organization that supports the advancement of education for San Diego College of Continuing Education (SDCCE). SDCCE functions as an integral part of the San Diego Community College District (SDCCD) as the tuition-free, noncredit, adult education and career technical education institution of SDCCD. The SDCCE Foundation officially functions as an auxiliary organization for SDCCE as defined by State of California Education Code.
The role of the SDCCE Foundation includes the authorization by SDCCD to receive funds from and manage, administer, and conduct campaigns for (a) gifts, bequests, devises, endowments, and trusts; (b) loans, scholarships and grants-in-aids; © workshops, conferences, institutes, and federal/state projects; and (d) approved public relations programs on behalf of Continuing Education. This also includes contract education under the Employee Training Institute (ETI), a program of SDCCE Foundation. ETI has served as a consulting and contract education training resource for over 20 years and provides high quality training solutions and services to customers in both public and private organizations.
The College and the DistrictSan Diego College of Continuing Education (SDCCE) is the adult education division of the San Diego Community College District (SDCCD). As the largest provider of noncredit education in California, SDCCE's mission is to provide accessible, equitable, and innovative quality education and career training to adult students. SDCCE has offered free career training and classes continuously for more than 100 years.
Founded in 1914 on the principles of inclusion and social justice, SDCCE welcomes every immigrant, refugee and underserved population to fulfill educational goals. At SDCCE, adult students find a fun and positive learning environment for every skill level. Students come from across 50 states and from 159 foreign countries, to learn in more than 70 free career training programs and in thousands of free classes. In addition to a traditional schedule of fall, spring and summer semesters, many programs enroll year-round in an open-entry, open-exit format and offer classes in the evenings, weekends and online allowing students to pursue higher education or career training while maintaining other responsibilities and active lives.
SDCCE's short-term free career training programs include areas within Business, Accounting/Business Information Worker, Automotive, Child Development, Clothing and Textiles, Computers and Information Technology, Digital Media, Culinary, HVAC (Heating, Ventilation and Air Conditioning), Healthcare, Plumbing, Upholstery and Welding. Additional free classes include High School Diploma/Equivalency, English as Second Language, and Emeritus (classes with instruction focused for age 55+). Programs are available at seven campuses in San Diego from the Barrio Logan community in the south, to Miramar in the north. Students also attend classes at over 200 community locations.
SDCCE was one of the first community college continuing education institutions in California to meet the standards for independent accreditation from the Western Association of Schools and Colleges. Noncredit classes are free because SDCCE is part of the California system of higher education.
Who We WantThe San Diego College of Continuing Education (SDCCE) Foundation is on the lookout for an inspired leader with a remarkable background in business development and fundraising. At SDCCE, we are dedicated to serving students from diverse cultural backgrounds, various socioeconomic situations, and across the spectrum of genders, abilities, and orientations. Our commitment to diversity is unwavering, and we highly value applicants who not only understand the profound advantages diversity brings to an educational community but also embody the principles of equity and inclusivity. We are seeking an individual who is deeply committed to equity, one who thrives on collaboration with faculty, classified staff, administration, students, and community partners, all sharing the common goal of narrowing equity gaps. If you believe in the power of mentorship, value a collegial and collaborative work environment, and are dedicated to helping every student achieve their educational aspirations, then you are the candidate we are searching for.
The PositionReporting to the SDCCE Foundation Board of Directors, and under the leadership of the College President, the Executive Director of the SDCCE Foundation, provides vision and administrative leadership for the workforce, community, and economic development infrastructure, and establishes career pathways that lead to livable wage employment opportunities for students. Collaboration lies at the heart of our mission as you work closely with the College President, Vice President of Instruction, Vice President of Student Services, Vice President of Administrative Services, and other esteemed members of the President's Cabinet. The Executive Director of the SDCCE Foundation will help ensure the College excels in fulfilling its responsibilities to industry and the community across various service areas, including forging strategic alliances with industry associations, partnering with labor councils, championing K-12 planning and concurrent enrollment initiatives, strengthening ties with community organizations, overseeing transportation services, managing offsite education centers, optimizing enrollment, securing vital grants, and driving economic growth initiatives within our community. Your leadership will propel our college's mission, positively impacting the lives of our students.
Major Responsibilities:
Qualifications:
Desired Qualifications:
Requirements
Master's degree in business management, marketing, organizational development or closely related field required, Doctoral or other advanced degree preferred or equivalent experience.
A minimum of four years of experience sales and marketing of for-profit or not-for-profit programs or products.
A minimum of four years of experience working with a non-profit elected and/or appointed Board of Directors.
A minimum of four years experience working with a non-profit advisory board or equivalent.
Demonstrated experience in organizational development preferred.
Demonstrated experience in consultative selling techniques and contract negotiations—(this includes the ability to build organizational awareness of each client's business, organization and objectives in order to link training to client's business objectives).
Experience working with institutions of higher education and/or workforce systems, particularly with disadvantaged student populations such as opportunity youth, foster youth, homeless students, veterans, and students with disabilities.
Understanding of applicable sections of State Education Codes including those connected to Auxiliary organizations.
Demonstrated track record in generating annual revenue in excess of $1,000,000 preferred.
Experience with fundraising, including fee for service, grant development, major gifts, and scholarship campaigns.
Excellent relationship building and interpersonal skills.
Excellent oral and written communication skills.
Demonstrated commitment to delivering exceptional customer service.
Demonstrated ability to function as an effective team member.
Proficient in Microsoft Office; strong skills in Microsoft Word required.
Ability to function with minimal supervision; strong attention to detail, and ability to meet multiple and sometimes conflicting deadlines.
Ability to work effectively and tactfully with a diverse student population, clients, vendors, faculty, staff, Board of Directors, and the public.
Ability to work a flexible schedule and travel within San Diego to accommodate the needs of clients and potential clients of ETi.
Must have demonstrated cultural competency, sensitivity to and understanding of the diverse academic, socioeconomic and ethnic backgrounds of community college students and staff.
Knowledge, Skills & AbilitiesAbility to function as an effective leader in the administration of a wide variety of programs at comprehensive community college.
Skill in serving as a visionary in finding ways to address the rapidly changing workforce needs of industry leaders through new technology, programs, and services.
Evidence of organizational skills that enable performance of duties in a timely fashion with attention to detail.
Evidence of grant-writing and/or fund-raising skills.
Ability to develop partnerships with local business and community groups.
Skill in respectful and sensitive communication with people who are diverse in their academic, socioeconomic, cultural, disability, gender identity, sexual orientation, and ethnic backgrounds; sensitivity to the value in, and issues related to, successfully serving a culturally diverse student population.
Skill in strategic planning and managing through change.
Knowledge of and/or experience with federal regulations, Title 5/Education Code, California regulatory agencies, accreditation, and collective bargaining.
Ability to motivate and encourage others to work constructively and cooperatively to achieve and sustain a student-centered environment; coordinate work performed by others.
Skill in data comparison, analysis, and interpretation; conceptualization; attention to details.
Skill in oral communication with small and large groups; persuasive communication; negotiation.
Skill in conflict resolution and ability to manage confrontation with tact, sensitivity, and patience.
Ability to adapt and be flexible and prioritize projects.
Licenses:
Pay Information:
The anticipated annual base salary range for this position is $160,000 – $175,000.
To apply, visit: https://apptrkr.com/4708789
All applicants must have demonstrated cultural competency and sensitivity to and understanding of the diverse academic, socioeconomic, cultural, disability, gender identity, sexual orientation, and ethnic backgrounds of community college students and staff.