Director
February 3, 2023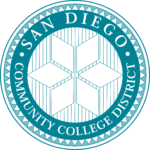 Website San Diego Community College District
Director, Development and Entrepreneurship
San Diego Community College District
Closing Date: 2/3/2023
Position Number: 00120391
Location: San Diego City College
Position Type: Classified
The Position:
Applications are currently being accepted for the position of Director, Development and Entrepreneurship at San Diego City College.
Under the general supervision of the College President, the Director, Development and Entrepreneurship will provide leadership and direct the development and implementation of a comprehensive strategic plan for both private and public resource development. The Director is responsible for planning, organizing, implementing and coordinating activities to assist the college in achieving its vision and mission, including Foundation fund raising, grant management, endowments, planned giving and assets, and community engagement.
Please note that an employee may be transferred to any site at the option of the Chancellor.
Pay Information: Range 18 ($9,263.00- $14,852.57) per month based on the current Management Salary Schedule. Initial salary placement is commensurate with related experience and promotional rules. The District offers a comprehensive fringe benefit package including employer paid: medical, dental, and vision plans; sick and vacation leave; and opportunities for professional development. Initial Salary Placement, Promoted or transferred employees will be placed as specified in the Management Employees Handbook. This position is FLSA Exempt and may not accrue overtime. A temporary probationary period will be applied to the employee entering this assignment. The SDCCD Employment Web Page provides a link to employee collective bargaining agreements and handbooks, and more information about terms and conditions of employment to include salary and benefits.
To apply, visit: https://apptrkr.com/3823575
All applicants must have demonstrated cultural competency and sensitivity to and understanding of the diverse academic, socioeconomic, cultural, disability, gender identity, sexual orientation, and ethnic backgrounds of community college students and staff.