Director
December 3, 2023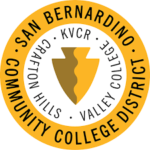 Website San Bernardino Community College District
Director, Alternative Text Production Center
Salary: $120,750.00 – $163,730.00 Annually
Location: Camarillo, CA
Job Type:
Department: Computing Services
Job Number: 2324-01291
Closing: 12/3/2023 11:59 PM Pacific
Job Description
Class specifications are intended to present a descriptive list of the range of duties performed by employees in the class. Specifications are not intended to reflect all duties performed within the job; however, any additional duties will be reasonably related to this class.
SUMMARY DESCRIPTION
Under the direction of Chief Technology Officer, the Director serves as the contact point for all information regarding the operation of the Alternative Text Production Center, consults with and advises the State Chancellor's Office; plans, develops, implements, evaluates all aspects relating to the acquisition and production of alternate media products (electronic text, Braille, and Large Print) for community college students requiring educational accommodations.
REPRESENTATIVE DUTIES
The following duties are typical for this classification.
Establish the objectives and goals of the Alternative Text Production Center.
Prepare and maintain strategic plan; administer policies and procedures.
Develop the methods and techniques for accomplishing all functions related to the receipt of alternate media requests, the preparation of work orders, the assignment of work to appropriate staff, monitoring of work orders, establishment of quality checks, and resolution of problems.
Ensure that all work orders meet the quality, timeliness, and format required; monitor work order progress throughout the production process or acquisition cycle to ensure efficient completion.
Maximize the use of resources allocated to the production process and ensure efficient processes and procedures are in place.
Initiate equipment and process changes to improve or enhance the production process.
Develop partnerships and contract agreements with educational and business organizations to enhance production efforts.
Deliver professional presentations and participate in special workgroups, task forces, and advisory boards.
Work with California Community College staff and the High Tech Center Training Unit staff to ensure best practices for the production of alternative media consistent with the direction of the State Chancellor's Office.
Coordinate with California Community College staff and High Tech Center Training Unit staff to ensure best practices for the production of alternative media consistent with the direction of the State Chancellor's Office; make recommendations for improvement or change to meet present or future needs.
Develop detailed documentation on the acquisition and production process.
Review acquisition and production results to ensure that products meet specification and processing timelines are satisfactory; make adjustments, as needed, to improve quality of production.
Provide direction in the recruitment, selection, training, and evaluation of ATPC staff.
Develop, manage, and monitor program budgets to include all expenditures and income generating activities.
Implement Fee for Service pay schedules for textbooks produced outside of the California Community College system.
Pursue and initiate new collaborations and funding sources to expand production capacities and capabilities.
Establish and maintain cooperative relations with industry organization, and federal, state and local agencies; establish and maintain cooperative working relations with the State Chancellor's Office and other programs funded through the State Chancellor's Office.
Evaluate existing practices and make recommendations for improvement or change to meet present or future needs.
Oversee the design and maintenance of an accessible ATPC website.
Participate on advisory committees.
Prepare reports and maintain production& financial records.
Perform related duties.
The following generally describes the knowledge and ability required to enter the job and/or be learned within a short period of time in order to successfully perform the assigned duties.
Knowledge of:
Operational characteristics, services and activities of a program used to acquire or produce alternate formats for use by individuals with disabilities.
Principles and practices of program development and administration.
Principles and practices of budget preparation and administration.
Principles of supervision, training, and performance evaluation.
Policies, procedures, funding, programs and services of the disabled students programs and services.
Pertinent federal, state and local laws, codes and regulations relating to disabled student programs and services.
Techniques for preparing, producing and disseminating information.
Materials and equipment used in the acquisition and production of alternate media.
Ability to:
Organize and direct a statewide program of alternate media production.
Communicate clearly and concisely both orally and in writing.
Stimulate interest in the statewide alternate media production program and secure the cooperation of diverse groups in operating the program.
Understand and effectively carry out the State Chancellor's policies.
Analyze problems, identify alternative solutions, project consequences of proposed actions and implement recommendations in support of goals.
Gain the confidence and respect of persons contacted in the completion of the work.
Estimate time and material necessary to acquire or produce alternate media.
Demonstrate a sensitivity to, and understanding of the diverse academic, socioeconomic, cultural and ethnic backgrounds of community college students and personnel, including those with physical or learning disabilities.
Demonstrate professionalism, fairness and honesty in all aspects of the performance of duties.
Provide leadership based on ethics and principles as they relate to functions and operations.
Maintain an awareness of the trends and technology in alternate media and the publishing industry.
Qualifications
Education:
A Bachelor's degree from an accredited college or university in a related field.
Experience:Four (4) years of service-related experience with alternate media production for the visually impaired and print disabled populations including three (3) years of supervisory responsibility.
Desired QualificationsExperience in and familiarity with public higher education and/or serving individuals with disabilities that involve setting goals, formulating procedures, and developing plans for the implementation of a program desired.
1 year experience working with braille printing technology.
1 year experience in managing a department and budget.
1 year experience in the advocacy and promotion of a program or services.
Physical Demands and Working Environment
The conditions herein are representative of those that must be met by an employee to successfully perform the essential functions of this job. Reasonable accommodations may be made to enable individuals with disabilities to perform the essential job functions.
Environment: Work is performed primarily in a standard office setting; occasionally travel from site to site. Physical: Primary functions require sufficient physical ability and mobility to work in an office setting; to stand or sit for prolonged periods of time; to occasionally stoop, bend, kneel, crouch, reach, and twist; to lift, carry, push, and/or pull light to moderate amounts of weight; to operate office equipment requiring repetitive hand movement and fine coordination including use of a computer keyboard; and to verbally communicate to exchange information. Vision: See in the normal visual range with or without correction; vision sufficient to read computer screens and printed documents; and to operate assigned equipment. Hearing: Hear in the normal audio range with or without correction.
Employment Requirements
The person selected for hire will be required to complete the following pre-employment requirements:
Submit to and successfully pass DOJ live scan/fingerprinting. Cost of live-scan services to be borne by candidate.
Sealed official transcript(s) in envelope from institution or electronic copies emailed directly from institution (for positions with higher education requirement)
Tuberculosis (TB) risk assessment
Other pre-employment requirements may be required depending on the position (i.e. certifications or licenses; see job posting qualifications section for details).
Successful completion of all pre-employment requirements is mandatory to be eligible for employment. These requirements are in accordance with the San Bernardino Community College District's Administrative Procedures and Board Policies.
To apply, visit: https://apptrkr.com/4763757
The San Bernardino Community College District is an equal opportunity employer. The District encourages applications from underrepresented minorities and the disabled.