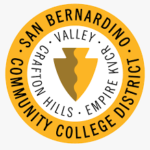 Website San Bernardino Community College District
Division Dean – Social, Information and Natural Sciences
Salary: $154,850.00 – $209,965.00 Annually
Location: Yucaipa, CA
Job Type:
Department: Science
Job Number: 00964
Closing: 2/19/2023 4:30 PM Pacific
Job Description
Interviews to be held during the week of 03/27/23-03/31/23
Qualifications
Class specifications are intended to present a descriptive list of the range of duties performed by employees in the class. Specifications are not intended to reflect all duties performed within the job; however, any additional duties will be reasonably related to this class.
The Division Dean, under the administrative direction of the Vice President of Instruction, is responsible for ensuring that the learning-centered programs and services offered by the departments under the Dean's supervision meet the needs of a diverse student population, comply with all state and federal regulations and comply with the budget goals of the college and the district. Crafton is actively seeking to increase the number of employees of color so that we may create a workforce that more closely mirrors our students and our service area. Our goal is to create a workforce that is inclusive of race, sexual orientation, gender, values, different backgrounds, political, and religious beliefs. Accordingly, the successful candidate will demonstrate a commitment to integrating equity and inclusion in all aspects of their work. The Social, Information & Natural Sciences division at Crafton Hills College includes many different disciplines including, but not limited to, anatomy and physiology, biology, chemistry, computer science, economics, earth science, microbiology, physics, etc. (Assigned disciplines may change based on organizational needs.)
The following duties are typical for this classification.
• Provides leadership, direction and commitment to student-centered learning by assessing local and national trends, and by working with others to identify programs and services that will meet the needs of a diverse community.
• Works with the Vice President of Instruction to provide effective orientation and progressive in-service training for faculty chairs.
• Works with the faculty chairs to provide effective orientation and progressive in-service training for all full and part-time faculty and staff in the division.
• Works together with faculty chairs and other deans as a team to develop and implement strategies to improve transfer rates, vocational certificate completion rates, basic skills acquisition rates, and other college-wide goals.
• Works cooperatively with college staff, coordinators and administrators to achieve established goals and objectives for all programs within the division.
• Coordinates one or more college-wide initiatives for the improvement of programs or services.
• Works to address and resolve student, staff and faculty complaints and grievances on both an informal and formal basis, following adopted district procedures.
• Works together with faculty chairs as a team to coordinate class and service schedules on a division-wide basis to ensure maximum utilization of facilities, to facilitate student access to a cross-section of courses throughout the day and evening, and to enable the college to meet its FTES and service goals.
• Prepares program review documents and division-wide planning and budgeting priorities, working in consultation with faculty chairs in accordance with the campus budget process.
• Stays abreast of leading instructional technology changes, and works to incorporate technology as applicable to the classroom curriculum or to the service area.
• Develops and generates statistical data and reports.
• Develops and implements accountability procedures and systems.
• Serves as the line supervisor for all faculty in the division and all classified staff reporting to the division office.
• Evaluates all faculty in the division and all classified staff assigned to the division office, maintaining strict adherence to scheduled evaluation intervals.
• Serves as the administrative representative on screening committees for new contract faculty and classified staff, and oversees the hiring of adjunct faculty and hourly support staff, adhering to District employment policies.
• Reviews the work of faculty chairs for compliance with administrative procedures.
• Electronically approves purchase requisitions.
• Serves as categorical fund manager for all grants procured by division personnel.
• Provides information to students and to members of a diverse public who may be interested in enrolling in a program or service offered by the division.
• Represents the perspectives of the division when attending college meetings and shares information obtained in college meetings with departmental faculty and staff.
• Maintains accessibility and strong lines of communication with students and departmental faculty and staff.
• Participates in and/or attends institutional functions related to the instructional and student services programs, such as convocations, student performances, sporting competitions, and other related events.
• Upholds professional standards of behavior and ethics in support of the institution's published mission, tenets and values.
• Other related duties as assigned or as unique to the division.
The following generally describes the knowledge and ability required to enter the job and/or be learned within a short period of time in order to successfully perform the assigned duties.
Knowledge of:
• The principles, practices and theories of higher education.
• The philosophy objectives and functions of California Community College instructional programs.
• Federal, state, and county regulations as they related to community college programs.
• Budget development and management.
• Program planning and evaluation.
• State reporting systems and procedures.
• Local community needs.
Ability to:
• Plan, organize, coordinate and direct the activities of the Division.
• Develop and evaluate comprehensive plans to satisfy present and future college and community needs.
• Communicate effectively both orally and in writing.
• Reconcile divergent views.
• Work effectively with people at all levels of the organization including management, faculty, staff and students.
Physical Demands and Working Environment
Education:
• Possession of a Master's degree or equivalent.
Experience:
• One year of formal training, internship or leadership experience reasonably related to the administrator's administrative assignment.
• A sensitivity to, and understanding of the diverse academic, socioeconomic, cultural, and ethnic backgrounds of community college students and personnel, including those with physical or learning disabilities.
Special Requirements:
• Depending on division additional minimum qualifications may be required in order to meet program accreditation requirements.
Desired Qualifications:
• Experience that demonstrates a commitment to equity, diversity, inclusion, and anti-racism.
• Demonstrated ability to evaluate data for planning and reporting purposes.
• Two years of teaching experience.
• Two years of experience in a higher education setting.
To apply, visit: https://apptrkr.com/3816509
The San Bernardino Community College District is an equal opportunity employer. The District encourages applications from underrepresented minorities and the disabled.