Other Administrative Postion
September 30, 2023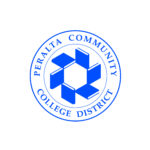 Peralta Community College District
Peralta Community College District
Senior Applications Software Programmer/Analyst
Salary Range:  $8,774.33 – $11,096.80/Month Hiring Range: $8,774.33 – $10,014.61. The maximum initial placement is Step 3 depending on experience.
Application Deadline Date: OPEN UNTIL FILLED
Full job description and OFFICIAL application available ONLY at: https://peraltaccd.peopleadmin.com/postings/6400
Job Description Summary
The Senior Applications Software Programmer/Analyst is responsible for the development and maintenance of mission-critical, district-wide administrative software systems. Duties may involve the supervision of programming staff and student workers.
Duties & Responsibilities
Any one position may not include all of the duties listed nor do listed examples include all tasks which may be found in positions of this class. To perform this job successfully, an individual must be able to perform each essential duty of the position satisfactorily. Reasonable accommodations may be made to enable individuals with disabilities to perform the essential functions required for the position.
• Proactively seeks to identify institutional needs for electronic delivery of services/data, and for business process reengineering. Identifies and convenes user groups.
• Develops project plans, goals, and budgets; identifies resources needed and develops schedules and methods for measuring results.
• Identifies the most appropriate technologies for projects. Creates functional specifications for new or modified systems and obtains user buy-in.
• Works in coordination and collaboration with other information technology staff at the colleges and district office, as needed.
• Organizes and manages all phases of the project to ensure on-time completion.
• Provides work scope, task decomposition and effort estimates so that projects can be prioritized and scheduled.
• Effectively manages scope and customer expectations on individual assignments.
• Ability to work on all project phases: Project Preview, Fit/Gap Analysis, Setup and Testing.
• Designs and implements applications, separately or as part of a team. Respects coding and documentation standards, and develops standards for new technologies. Trains team members on standards.
• Creates and executes test plans.
• Writes code for complex processes and programs in PeopleCode, PeopleTools, SQR and other programming languages
• Configures systems based on user requirements.
• Manages product delivery schedules and ensures deadline satisfaction
• Trains users in the use of new or existing applications. Encourages technological competence and confidence throughout the institution.
• Communicates clearly and effectively with clients, account managers, and management.
• Consistently produces clear, concise status reports.
• Builds confidence and trust with clients.
• Displays effective analytical skills.
• Performs other related duties as assigned.
Minimum Qualifications
1. Completion of a bachelor's degree (or equivalent) from an accredited college or university in computer information systems or a related field and five years of experience in the development of mission-critical applications.
OR
A master's degree (or equivalent) and three years of experience in the development of mission-critical applications.
2. Examples of relevant experience:
Knowledge of:
• Principles and methods of systems analysis
• SQR, Java and at least one object-oriented language
• Knowledge of information technology applications, processes, software and equipment
• PeopleSoft (v 9.1 experience preferred)
• Upgrade and implementation
Skill in:
• Analyzing systems and problems and developing new or modified programs to meet user needs
• Preparing clear and concise program documentation, user problems, reports of work performed, and other written material
• Planning and preparing written communication
• Technical planning of information technology projects
• Working with groups to build consensus
• Effectively serving a divergent customer base
Ability to:
• Analyze, design, code, test and document programs
• Ability to communicate effectively, both oral and written
• Establish and maintain effective working relationships with those contacted in the course of work
• Ability to synthesize project information and establish the appropriate scope of a project
• Ability to communicate effectively with senior management
• Must be good in written and oral communication; proficient in creating and maintaining very detail timeline
3. Understanding of, sensitivity to and respect for the diverse academic, socioeconomic, cultural, disability and ethnic backgrounds of Peralta Colleges' students, faculty, staff and community.
Desirable Qualifications
• Five (5) years of experience with application development, preferably in an educational environment
• Experience with relational database systems (e.g., Oracle, DB/2, Sybase, etc.)
• Experience with web development tools and/or products, such as HTML, JavaScript, XML, Windows, Java, etc.
• Experience with Peoplesoft
• Experience with Oracle Business Intelligence Enterprise Edition (OBIEE)
The Peralta Community College District is an Equal Opportunity Employer.