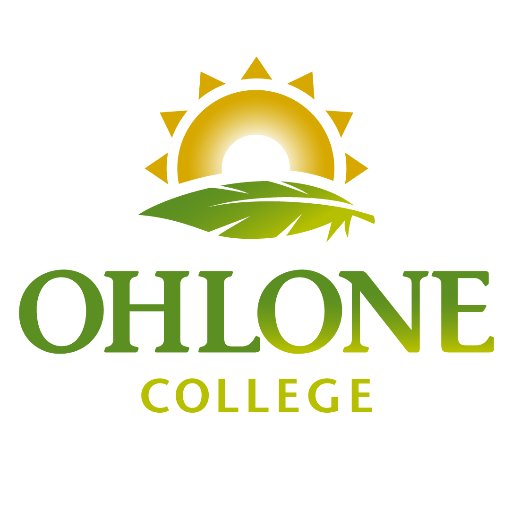 Website Ohlone College
Dean, Counseling and Special Programs
Ohlone College
Ideal Candidate Statement: The ideal candidate will be a knowledgeable and enthusiastic community college leader with a commitment to equity, access and student success. The candidate must have demonstrable ability to plan and coordinate counseling and other student services to meet the needs of students, whether on-line, in-person or at offsite locations.
The successful candidate will have a strong background and knowledge of educational policies and all applicable laws and regulations such as, but not limited to, California Education Code Title 5 Regulations and District Board Policies. The candidate must have the ability to lead faculty and staff to achieve the institution's goals and objectives included in the Student Equity and Achievement, Strategic and the Educational Master Plan.
The candidate must embrace the principles of diversity, equity, inclusion and have the ability to foster collaboration between the Student Services and Academic Affairs divisions. More importantly, the candidate must be committed to the values of the College and lead with integrity.
Job Description Summary: Under administrative direction, the position is responsible for administrating the operations of the District's Counseling Department, Student Accessibility Services, Extended Opportunity Programs & Services, Office of the Ombudsperson, the Transfer Center, orientation services, student recruitment, and student success initiatives. The position approves all personnel actions for all areas under responsibility, approves the use of budgetary funds, and ensures that the goals and objectives of the executive are implemented in the areas under supervision.
Essential Duties:
Directs the implementation of departmental policy changes, policy modifications, the development of new curriculum, changes to curriculum, special assignments, action plans, and institutional effective plans to obtain short-and long-term objectives for all areas under responsibility.
Ensures that all programs under responsibility, instructional activities, policies and procedures are in compliance with state/federal/local regulations and collective bargaining agreements.
 Determines how to approach the day to day operations of the transfer center.
 Authorizes departmental personnel actions.
 Approves of student success in reach strategies to provide support services for students.
 Approves outreach and orientation initiatives, workshops, and events.
 Approves the use of financial resources for all departments and areas under responsibility.
Ensures that required assessments are completed for all departments under responsibility.
 Participates in the District's recruitment process to hire full time and part time staff; recommends the hire of full-time certificated staff to the student services executive.
 Analyzes employee performance to develop performance evaluations and address performance issues for faculty, classified staff, and administrators under responsibility.
 Apportions work amongst subordinate administrators, certificated staff, classified staff, and unclassified staff.
 Engages in employee discipline.
 Approves paid time off for all employees under supervision.
 Directs the preparation of various federal, state, county, and District reports to ensure compliance with regulatory report deadlines.
 Ensures that grant guidelines and outcomes are being met.
Demonstrate cultural sensitivity while engaging with a diverse academic, socioeconomic, cultural and ethnic backgrounds of faculty, staff, and students with physical and learning disabilities.
 Performs other duties as assigned.
Knowledge, Skills, and Abilities: KNOWLEDGE OF:
 Accrediting Commission for Community and Junior Colleges (ACCJC) Standards.
 California Community College (CCC) Chancellor Office guidelines.
 State regulations governing the employment of faculty and academic practices.
 Federal regulations governing Title IX.
State and Federal regulation regarding mandated reporting.
 District policies governing areas under responsibility.
Collective bargaining agreements.
Student learning outcome assessments (SLOs) and program review assessments.
 Data gathering software.
 Enterprise Resource Planning (ERP) Software.
General office software and equipment.
Education and Experience:
MINIMUM QUALIFICATIONS (Title 5 Section 53420 – Minimum Qualifications for Educational Administrators)
A master's degree (in any discipline);
AND One year of formal training, internship, or leadership experience reasonably related to the administrative assignment;
AND
Commitment to community college goals/objectives of being an equity-based and anti-racist institution, and providing quality programs and services for culturally, socio-economically, ethnically, and academically diverse students and students with disabilities; personal qualities to work effectively and with sensitivity in a multicultural environment; awareness of and commitment to the needs of non-traditional and/or re-entry students with diverse abilities and interests;
AND
Must have evidence of responsiveness to and understanding of the diverse academic, socioeconomic, cultural, disability, gender identity, sexual orientation, and ethnic backgrounds of community college students, as these factors relate to the need for equity-minded practices.
Salary Range:
Range 230 – Management Salary Schedule ($147,942 – $188,819 Annually)
Posting Number:
M0014-14
Close Date:
10/11/2022
District Statement:
A multi-campus single community college district, Ohlone College is located in the southern portion of the San Francisco Bay in California; serving 12,000 students per year. The District has a main campus in the City of Fremont and a Center in the City of Newark. Ohlone College is an ethnically diverse institution that promotes innovation and continuous improvement in departments and divisions. The College is named for the native population living in the area when Mission San Jose was founded. The Fremont campus is located just south of the historical Mission. The Newark Center is located near Interstate 880 and emphasizes programs in health, environment, and technology.
EEO Statement Summary:
The District is strongly committed to the principles of equal opportunity and to hiring qualified staff who reflect the diversity of our community. The District encourages a diverse pool of applicants and does not discriminate on the basis of sex, race, religious creed, color, national origin, ancestry, age (40 or over), medical condition, genetic information, marital status, sexual orientation, gender, gender identity, gender expression, disability, military and veteran status, pregnancy/childbirth/breastfeeding or related medical condition or any other protected basis in any of its policies, practices, or procedures. The college encourages applications from all qualified applicants.
To view the complete description and to apply, visit: https://apptrkr.com/3424179