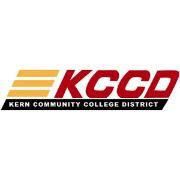 Kern Community College District
Director, Equity and Inclusion (CC)
Kern Community College District
Salary: $100,045.59 – $131,268.47 Annually
Job Type:
Job Number: FY21-22-00737
Location: Ridgecrest, CA
Department:
Basic Function
Under the general direction of the President or designee, the Director of Equity and Inclusion serves as the College's expert on culturally response practices that support an equity focused institution committed to diversity, equity, inclusion, and accessibility. In collaboration with constituent groups, leaders, and stakeholders from across the College, the Director is responsible for the development, coordination, planning, and delivery of programs and services that address the needs of student from diverse backgrounds, and ensures effective processes and procedures that facilitate dialogue and strengthen a campus climate of respect, innovation, and commitment to social justice. The Director of Equity and Inclusion is further responsible in the development, planning, coordination, and delivery of comprehensive student activities at the college. The position will direct the timely development, administration, implementation, promotion, and evaluation of a variety of assigned programs, services, events, and activities, as well as coordinate assigned activities with other college programs, support services, departments, and outside agencies.
Representative Duties
• Coordinates and collaborates with campus and District constituencies in equity-related projects, programs, activities and initiatives, including instructional and student services divisions, participatory governance groups, Human Resources, and Professional Development.
• Participates in all levels of the College's participatory governance and decision-making structure to center equity, anti-racism, inclusion, and engagement; identifies and creates professional development tools to increase cultural competency.
• Lead diversity, equity, inclusion, and accessibility work of the college; create and/or seek out opportunities that ensures students who are underserved or unengaged are represented in activities; foster a campus culture and climate which supports both student and employee success and promotes respect and appreciation for cultural diversity.
• Develop and provide training related to Student Equity to faculty, staff, and administrators; support the expansion of multicultural understanding on campus through sponsored forums, presentations, and activities.
• Works with the Office of Institutional Research to analyze existing data, or develop tools to capture data related to equity initiatives; uses and analyzes data to address enrollment, retention, and persistence gaps amongst marginalized student populations.
• Work with campus partners to orchestrate a comprehensive support plan for diverse students, including such programs as Coyote Cupboard, UMOJA, Mental Health Awareness.
• Inform program, educational, and leadership of development opportunities relating to diversity, equity, inclusion, and accessibility.
• Oversee the planning and coordination of campus-wide programming of small and large scale events and activities in collaboration with staff, faculty, students, and administrators with a special focus on nights and weekends; produce events and programs that increase student engagement.
• Assist in the development and administration of an annual budget for assigned areas.
• Administer special projects that support the student access, retention, and completion goals of the college.
• Performs other duties as assigned.
Minimum Qualifications
Education and Experience Guidelines – Any combination of education and experience that would likely provide the required knowledge and abilities is qualifying. A typical way to obtain the knowledge and abilities would be:
• Master's degree in an academic area related to assignment.
• Three years of demonstrated progressively responsible leadership and supervisory experience reasonably related to assigned area, preferably in an educational setting.
Knowledge and Abilities
Knowledge of:
• Pertinent State and Federal codes, statutes and regulations that govern California community college student developmental and instructional services (or their equivalents).
• Standard software applications such as Microsoft Office Word/Excel.
• Principles of student development administration at the community college level; leadership and management principles and techniques.
• The mission of the California Community College; community college and instructional programs, regulations and policies; principles of employer employee relations; and principles in the administration of personnel services.
• Accounting, budgeting and fiscal reporting.
Ability to:
• Work as part of a management team dedicated to collaboration and the college goal of integrating instruction and/or student services as a way to create and maintain a supportive student-learning environment.
• Exercise group leadership skills, which emphasize collaboration, consensus building, conflict resolution, and problem solving in an environment of shared governance
• Effectively communicate orally and in writing.
• Demonstrate sensitivity to and understanding of the diverse academic, socioeconomic, cultural, ethnic, and disability backgrounds of community college students and employees.
• Apply legal and policy provisions to various problems consistently and correctly.
• Establish and maintain cooperative and helping working relations with students, staff and community agencies to meet the needs of students.
SALARY RANGE$ 100,045.59 – $ 131,268.47 annuallyMaximum Entry Level Salary: $105,110.40 annually
SPECIAL INSTRUCTIONSFirst Review of Applications: Complete application packets will be accepted until the position is filled; but those received by March 7, 2023 are assured consideration. The College reserves the right to extend time limits or reinitiate the recruitment/selection process at any point. Completed application packet must include:
• Completed Online Application for Employment form
• Current resume
• Letter of interest (Cover Letter)
• Copy of legible transcripts, if applicable
• List of five (5) professional references – Listed on application form
It is the applicant's responsibility to redact (or remove) any personal information from all documents prior to uploading. This includes Social Security Numbers, Date of Birth, and any photos of the applicant.
Foreign Degree: Applicants with foreign degrees from colleges or universities outside of the United States must have their coursework evaluated by a professional association that is a member of the National Association of Credential Evaluation Services (NACES) or Academic Credentials Evaluation Institute, INC. (ACEI). A copy of the evaluation must be submitted with your on-line application.
Applicants who require reasonable accommodation to participate in the selection process should contact Human Resources to make the necessary arrangements. https://www.kccd.edu/human-resources/discrimination-free-work-environment
Note: The District is strongly committed to achieving staff diversity and the principles of equal employment opportunity. The District encourages a diverse pool of applicants and does not discriminate on the basis of national origin, religion, age, gender, gender identity, gender expression, race or ethnicity, color, medical condition, genetic information, ancestry, sexual orientation, marital status, physical or mental disability, pregnancy, or because he/she is perceived to have one or more of the foregoing characteristics, or based on association with a person or group with one or more of these actual or perceived characteristics or any other characteristic protected by federal, state or local law, in any of its policies, procedures or practices. https://www.kccd.edu/human-resources/discrimination-free-work-environment
The District does not provide sponsorship for authorization to work in the United States. Work authorization should be established at the time of application submission.
All applicants must apply online at https://apptrkr.com/3930399. Emails will not be accepted.