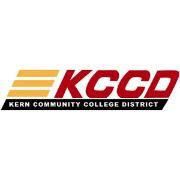 Kern Community College District
Dean of Enrollment and Retention (CC)
Kern Community College District
Salary: $123,791.08 – $162,424.61 Annually
Job Type: Full Time
Job Number: FY22-2300303
Location: Ridgecrest, CA
Department: Student Services
Basic Function
Under the supervision of the Vice President of Student Services or assigned supervisor the Dean of Enrollment and Retention provides leadership to a comprehensive array of academic advising and educational services designed to facilitate and promote effective student learning, development, and success through the management of strong support services, programs, activities, and performance outcomes measures and supports to enhance a climate that promotes innovation and improved services to students to support student success. These include Admissions and Records, Financial Aid, Promise/Finish Line Programs, Basic Needs (Coyote Cupboard, CalFresh Outreach, Mental Health, Housing Support), Outreach and Student Activities and other enrollment and retention student success programs for the college.
The Dean is required to have collaborative and cooperative relationships with academic and student services departments to contribute to the efforts in educating, serving and retaining students from culturally diverse backgrounds including adult learners. The Dean of Enrollment and Retention provides general supervision of the operations of the area, along with coordination of activities and the evaluation of the management and staff in the area.
Representative Duties
Support the college's focus of improving lives through education, including providing a welcoming, safe, accessible and equitable educational and working experience for all students, staff and faculty.
Facilitate and support students' educational success through the provision of student-centered educational services as listed below. Plan, implement and evaluate short and long-range strategies, goals and objectives that contribute to continuous quality improvement in the following areas:
• Enrollment management with a focus on optimizing the use of technology as a student guidance and success tool;
• Maximizing the college performance on the Student Centered Funding Formula;
• Admissions and Records, including registration, maximizing enrollment, outreach and enhancing the student intake experience
• Veteran Service, including resource development, outreach, engagement and maximization of capacity as a Veteran Serving Institution
• Financial Aids: with focus on efficiency, proactive approaches and maximizing students receiving all relevant awards;
• Promise and Finish Line Programs: continuing to administer with a wrap-around cohort approach;
• Coordinated communication plan throughout the recruitment and enrollment processes and strategically to support retention and persistence using a variety of communication streams;
• Recruitment and Outreach, outreach activities, and open houses, in collaboration with on campus programs;
Provide direct oversight and administrative leadership for the operations of specific programs such as, but not limited to, Admissions and Records, Financial Aid, Promise/Finish Line Programs, Basic Needs, Outreach and Student Activities and other enrollment and retention services, serve as the secondary Student Conduct Administrator.
Supervise and coordinate department planning and operations; fiscal and personnel management, including hiring and assignment of counselors and support staff; supervision, development and evaluation of all staff; development and management of budgets; etc. Develop, implement, and monitor the annual plans and budgets including establishing goals and activities and evaluating program outcomes for all programs supervised.
Review, assess and evaluate assigned programs and services; recommend and implement approved plans and policies to facilitate and improve outcomes, operations and programs within areas of responsibility. Develop and generate statistical data and reports and ensure data-centric decision making. Assist in the design and assessment of institutional research focusing on student outcomes. Assess student needs and provide support services to respond to those needs.
Implement policies and ensure operations are aligned with the district and college mission, vision, values, and institutional goals, and objectives.
Work closely with faculty chairs, Student Services directors, deans, appropriate staff in support of enrollment management, retention and student success and engaging with partners; feeder high schools, four-year institutions, business industry and other community partners.
Perform other duties as assigned or required.
Minimum Qualifications
• Master's degree from an accredited college/university, preferably in educational management, educational organization, educational leadership, or related field.
• Five years of full-time experience with progressively increasingly responsibilities demonstrating integrative leadership in departments closely related to areas of Dean's responsibilities.
• Demonstrated sensitivity to and understanding of the diverse academic, socioeconomic, cultural, ethnic, and disability backgrounds of community college students and employees.
• Demonstrated leadership in developing and providing services for first generation, low-income and at-risk, and supporting student achievement for diverse populations of students.
• Experience with the implementation of and maintenance of administrative software related to areas of responsibility.
SALARY RANGE$ 123,791.08 – $ 162,424.61 annually Maximum Entry Level Salary: $ 130,058.00 annually
SPECIAL INSTRUCTIONS First Review of Applications: Complete application packets will be accepted until the position is filled; but those received by March 7, 2023 are assured consideration. The College reserves the right to extend time limits or reinitiate the recruitment/selection process at any point. Completed application packet must include:
• Completed Online Application for Employment form
• Current resume
• Letter of interest (Cover Letter)
• Copy of legible transcripts, if applicable
• List of five (5) professional references – Listed on application form
It is the applicant's responsibility to redact (or remove) any personal information from all documents prior to uploading. This includes Social Security Numbers, Date of Birth, and any photos of the applicant.
Foreign Degree: Applicants with foreign degrees from colleges or universities outside of the United States must have their coursework evaluated by a professional association that is a member of the National Association of Credential Evaluation Services (NACES) or Academic Credentials Evaluation Institute, INC. (ACEI). A copy of the evaluation must be submitted with your on-line application.
Applicants who require reasonable accommodation to participate in the selection process should contact Human Resources to make the necessary arrangements. https://www.kccd.edu/human-resources/discrimination-free-work-environment
Note: The District is strongly committed to achieving staff diversity and the principles of equal employment opportunity. The District encourages a diverse pool of applicants and does not discriminate on the basis of national origin, religion, age, gender, gender identity, gender expression, race or ethnicity, color, medical condition, genetic information, ancestry, sexual orientation, marital status, physical or mental disability, pregnancy, or because he/she is perceived to have one or more of the foregoing characteristics, or based on association with a person or group with one or more of these actual or perceived characteristics or any other characteristic protected by federal, state or local law, in any of its policies, procedures or practices. https://www.kccd.edu/human-resources/discrimination-free-work-environment
The District does not provide sponsorship for authorization to work in the United States. Work authorization should be established at the time of application submission.
To view the complete description and to apply, visit https://apptrkr.com/3930417. Emails will not be accepted.