VP/VC Admin/Business Services
July 2, 2023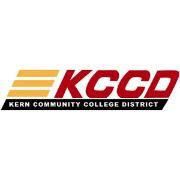 Website Kern Community College District
Vice President, Finance and Administrative Services (BC)
Kern Community College District
Salary: $150,145.43 – $197,003.83 Annually
Job Type: Full Time
Job Number: FY22-2300384
Location: Bakersfield, CA
Department:
Basic Function
The Vice President, Finance and Administrative Services, shall be directly responsible to the College President with the following major areas of responsibility: Provide fiscal and financial analysis, prepare a College budget, oversee maintenance and operations, college facilities planning, public safety, food services, the mailroom, and liaison with various vendor contractors.
Representative Duties
1. Oversee development and monitoring of College budgets consistent with District goals and applicable laws; advises the President on fiscal implications of budgetary decisions.
2. Prepare, edit, manage, and reconcile budgets for all programs supervised; provide for the internal allocation and regulation of funds though requisitions and internal adjustment of funds.
3. Conduct financial analysis.
4. Participate in policy development in matters of fiscal management and business operations.
5. Manage operations and provide innovative leadership for the following College functions: maintenance and operations, public safety, food services operations, and mailroom.
6. Select, train, supervise, and evaluate managers and other staff; coordinate the work of Finance and Administrative Services with other major College units.
7. Coordinate the planning, development, and implementation of innovative approaches to fiscal management.
8. Oversee the purchase, maintenance and repair of equipment and facilities.
9. Liaison with auxiliary service contractors.
10. Liaison with District Facilities Planning and Construction, as well as contractors.
11. Monitor budgets in areas of responsibility.
12. Serve as Bakersfield College Foundation Secretary/Treasurer.
13. Participate in appropriate committees, conferences, seminars, and workshops.
14. Perform other duties as assigned.
Minimum Qualifications
Minimum Qualifications
• Master's Degree from an accredited institution in Business Administration, Public Administration, Economics, Finance or Accounting and four years of experience managing an accounting operation.
OR
• Bachelor's degree from an accredited institution and a Certified Public Accounting certificate with four (4) years Public Accounting experience with supervisory experience.
OR
• Bachelor's Degree with an emphasis in Accounting or Finance and seven (7) years managing an accounting or finance operation.
Equivalency Process: If an applicant believes to possess equivalent qualifications to the stated minimum qualifications for this position, applicants are required to provide a separate equivalency statement along with the required application materials. Applicants must provide the following evidence that support being equivalent to the stated minimum qualifications for this position:
• Detailed work history with employment references
• Transcript(s) from an accredited institution
• Certificates and/or other related documents
AND
• Demonstrated sensitivity to and understanding of the diverse academic, socioeconomic, cultural, ethnic, and disability backgrounds of community college.
Desirable Qualifications
• Audit and Fund Accounting experience in a public sector business such as a California School District.
• Enterprise Resource Planning (ERP) systems experience.
Knowledge and Abilities
Knowledge of:
• Fund Accounting principles.
• Budget-related administrative assignments.
• Leadership and managerial techniques.
• Contemporary issues in higher education.
• Personnel and budget management.
Ability to:
• Exercise critical thinking skill sets that include the ability to articulate issues, analyze data, develop options and provide recommendations.
• Exercise leadership and maintain good working relationships with faculty, students, and staff.
• Effectively manage priorities in large, complex, and diverse operational units.
• Effectively communicate orally and in writing.
• Perform short and long-range budget, financial and operational planning.
• Work collaboratively and productively with faculty, students, administrators, support staff, and the community.
• Effectively work within a system of participatory governance.
• Effectively work with academic, occupational, developmental, and entrepreneurial programs in a multi-campus environment.
• Facilitate change in a productive and positive manner.
• Foster teamwork and to establish consensus.
• Effectively represent the college in the community.
SALARY RANGE$ 90,502.37 – $ 197,003.83 annually Maximum Entry Level Salary: $ 157,746.55 annually
SPECIAL INSTRUCTIONSFirst Review of Applications: Complete application packets will be accepted until the position is filled; but those received by April 26, 2023 are assured consideration. The College reserves the right to extend time limits or reinitiate the recruitment/selection process at any point.Completed application packet must include:
• Completed Online Application for Employment form
• Current resume
• Letter of interest (Cover Letter)
• Copy of legible transcripts, if applicable
• List of five (5) professional references – Listed on application form
It is the applicant's responsibility to redact (or remove) any personal information from all documents prior to uploading. This includes Social Security Numbers, Date of Birth, and any photos of the applicant.
Foreign Degree: Applicants with foreign degrees from colleges or universities outside of the United States must have their coursework evaluated by a professional association that is a member of the National Association of Credential Evaluation Services (NACES) or Academic Credentials Evaluation Institute, INC. (ACEI). A copy of the evaluation must be submitted with your on-line application.
Applicants who require reasonable accommodation to participate in the selection process should contact Human Resources to make the necessary arrangements. https://www.kccd.edu/human-resources/discrimination-free-work-environment
All applicants must apply online at https://apptrkr.com/4095573. Emails will not be accepted.