Director
February 20, 2023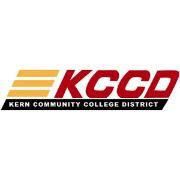 Website Kern Community College District
Regional Director of Employer Engagement North Sub Region (COF)
Kern Community College District
Salary: $90,502.37 – $118,746.95 Annually
Job Type: Full Time
Job Number: FY21-22-00288
Location: Bakersfield, CA
Basic Function This position is contingent on funding.
The Regional Director of Employer Engagement for the North sub-region of the Central/Valley Mother Lode is responsible to the assigned district administrator, and has broad accountability, within the participatory governance framework, for planning, directing and evaluating assigned functions associated with maintaining quality workforce development, academic and student services programs.The Regional Director (RD) of Employer Engagement serves both the 15 colleges in the Central/Mother Lode Regional Consortium and one of the sub-regions within the Consortium— North, Central, and South—to facilitate higher performance levels by the region in achieving the Strong Workforce Program metrics and the Vison for Success goals. This is a grant-funded, strategic sub-regional position, reporting to Kern Community College District and hosted within one of the sub-regions. This position adds value to college programs by responding to significant labor market trends, engaging industry participation, and arranging funding that help build initiatives throughout the region to increase student success. Regional Directors (RDs) work with business and industry, colleges, and other stakeholders to help create work-based learning opportunities for students. They proactively engage industry with Consortium colleges in creating initiatives that enable student employment. Consistent with the Strong Workforce Program metrics and the Vision for Success goals, RDs connect colleges with opportunities to enrich career education student success through relationships with business and industry, assist faculty and programs to increase student employability, and facilitate access to resources. Key requirements are for RDs to apply business and industry expertise and fluency in articulating priorities, such that the colleges can take effective action. Representative Duties
 Identify and assess industry priorities;
Deliver timely, deliverable solutions through industry data, LMI data, Cal Pass LaunchBoard, Centers of Excellence research, and other relevant research platforms focusing on the following areas:

Supply/demand gaps that can be filled by Consortium colleges,
Skills gaps that can be filled by Consortium colleges,
Market and technology trends that are impacting workforce requirements,
Economic and policy drivers that can be leveraged in workforce development,
Key industry players such as associations and major employers, and
Key community college programs in the region that can be leveraged.

Ensure that Career Education programs meet Strong Workforce Program metrics and the Vision for Success goals in, persistence, retention, completion, and work-based learning;
Prepare and deliver studies, assessments, articles, outreach presentations, and where possible, technical training;
Interpret and apply relevant Federal, State, County, and District rules, regulations, policies, and procedures;
Interpret and administer College policy with respect to student centered educational services;
Create and maintain cooperative relationships with local, regional, national employers, agencies and governmental entities in industry priority sectors;
Involve external stakeholders, such as Workforce Development Boards, regional economic development groups, non-profit groups, Chambers of Commerce, adult education, K-12, and others;
Support community college staff to implement the Strong Workforce Program, such as K-12 Pathway Coordinators, K-14 Technical Assistance Providers, and other LEA liaisons;
Involve internal stakeholders, such as Chief Instructional officers, CTE Deans, CTE Directors, CTE faculty, and others;
Create program enrichment proposals for consideration for the sub-region to increase enrollment, build or enhance Guided Pathways, bridge supply/demand gaps, bridge skills gaps, align with regional industry priorities, align with industry-recognized credentials;
Develop and use an advisory group to assist in the creation and implementation of program mission and goals;
Demonstrate an awareness and sensitivity dealing with racial, ethnic, gender, disabled, economically and culturally diverse people;
Market program training / services to colleges, industry employee groups and legislative bodies;
Work effectively with faculty from diverse programs and within the California Community College system;
Build CTE faculty communities of practice;
Braid funds to support initiatives;
Plan, implement, and evaluate short and long-range strategies, goals, and objectives related to assigned program(s);
Review, assess and evaluate assigned programs and services;
Recommend and implement approved plans and policies to facilitate and improve outcomes, operations and programs within areas of responsibility;
Act as liaison with District, State, and federal governing bodies regarding assigned programs and practices.
Market assigned programs and initiatives to industry partners, the community, and the general public.
Serve on committees as appropriate; and
Perform other duties as assigned or required.
Minimum Qualifications
Education and Experience Guidelines – Any combination of education and experience that would likely provide the required knowledge and abilities is qualifying. A typical way to obtain the knowledge and abilities would be:
Master's degree in an accredited college/university; additional directly related experience that would provide a depth of knowledge equivalent to that obtained through a graduate degree may substitute for some graduate level education.
Three years of leadership experience reasonably related to the administrative assignment.
Demonstrated sensitivity to and understanding of the diverse academic, socioeconomic, cultural, ethnic, and disability backgrounds of community college students and employees.
Knowledge and Abilities Knowledge of:
 State and Federal codes, statutes and regulations that govern California community college student developmental and instructional services (or their equivalents) including:
Pertinent sections of Title 5 of the California Code of Regulations pertaining to student developmental, curriculum and institutional services.
Pertinent sections of California Education Code.
California State Chancellor's Office (Systems Office) legal opinions and advisories.
Federal regulations pertaining to the Family Educational Rights and Protection Act.
Microsoft Office Word, PowerPoint, and Excel
CalPass Launchboard
Principles of effective leadership and management techniques
The mission of the California Community College; community college and instructional programs, regulations and policies; principles of employer employee relations; and principles in the administration of personnel services.
Computer operations/data processing systems.
Ability to:
Work as part of a management team dedicated to collaboration and the college goal of integrating instruction and/or student services as a way to create and maintain a supportive student-learning environment.
Exercise group leadership skills, which emphasize collaboration, consensus building, conflict resolution, and problem solving in an environment of shared governance
Use effective written communication, including reporting and funding proposal reports, etc.
Effectively interact with persons of diverse socioeconomic and ethnic backgrounds.
Travel extensively to visit Consortium colleges, industry partners, and other convenings.
Apply legal and policy provisions to various problems consistently and correctly.
Establish and maintain cooperative and helping working relations with students, staff and community agencies to meet the needs of students.
SALARY RANGE: $90,502.37 – $118,746.95 annually
Maximum Entry Level Salary: $ 95,084.05 annually
SPECIAL INSTRUCTIONS: First Review of Applications: Complete application packets will be accepted until the position is filled; but those received by December 1, 2022 are assured consideration. The College reserves the right to extend time limits or reinitiate the recruitment/selection process at any point.
Completed application packet must include:
 Completed Online Application for Employment form
Current resume
Letter of interest (Cover Letter)
Copy of legible transcripts, if applicable
List of five (5) professional references – Listed on application form
It is the applicant's responsibility to redact (or remove) any personal information from all documents prior to uploading. This includes Social Security Numbers, Date of Birth, and any photos of the applicant.
Foreign Degree: Applicants with foreign degrees from colleges or universities outside of the United States must have their coursework evaluated by a professional association that is a member of the National Association of Credential Evaluation Services (NACES) or Academic Credentials Evaluation Institute, INC. (ACEI). A copy of the evaluation must be submitted with your on-line application. Applicants who require reasonable accommodation to participate in the selection process should contact Human Resources to make the necessary arrangements.
Note: The District is strongly committed to achieving staff diversity and the principles of equal employment opportunity. The District encourages a diverse pool of applicants and does not discriminate on the basis of national origin, religion, age, gender, gender identity, gender expression, race or ethnicity, color, medical condition, genetic information, ancestry, sexual orientation, marital status, physical or mental disability, pregnancy, or because he/she is perceived to have one or more of the foregoing characteristics, or based on association with a person or group with one or more of these actual or perceived characteristics or any other characteristic protected by federal, state or local law, in any of its policies, procedures or practices. https://www.kccd.edu/human-resources/discrimination-free-work-environment The District does not provide sponsorship for authorization to work in the United States. Work authorization should be established at the time of application submission.
All applicants must apply online at https://apptrkr.com/3660533. Emails will not be accepted.