Director
This position has been filled
October 10, 2023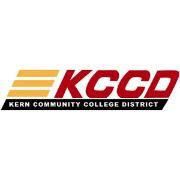 Website Kern Community College District
Program Director, Customized and Corporate Training (COF) (One or More Positions)
Kern Community College District
Salary: $90,502.37 – $118,746.95 Annually
Job Type:
Job Number: FY22-23-00149
Location: Bakersfield, CA
Department: Workforce and Economic Development
Basic Function
Under the direction of the Executive Director, Economic Development and Corporate Training or assigned supervisor, the Director will oversee and conduct training, curriculum development and training program planning activities related to Workforce and Economic Development training programs; and will train and manage training staff.
Representative Duties
The Director will conduct and manage activities related to workforce skills training for multiple industries within the District's service area. Duties will include:
1. Develop curriculum for short-cycle workforce training which addresses the needs of industry in the District's service area.
2. Consult and collaborate with the area businesses regarding their specific workforce needs and identifying the skill sets required for employment in the priority industries in the District's service area.
3. Deliver training to prepare participants for careers.
4. Guide and direct project staff in the execution of training programs activities. Train, develop and oversee the instructor staff/faculty.
5. Coordinate and schedule instructors and training activities ensuring availability of instructor's, classrooms, lab space, curriculum materials and training equipment.
6. Develop new workforce skills training programs to meet the changing needs of business, industry, and government, within the District service area.
7. Oversee the design, development, and implementation of training programs and initiatives. Provide technical expertise to translate industry needs and skills sets into training curriculum.
8. Participate in the selection/hiring of staff/faculty, subordinate staff; evaluate and recommend disciplinary action as appropriate; train and assign subordinate staff; and provide recommendations concerning performance and/or promotions.
9. Participate in advisory and collaborative partnerships with economic development organizations, Workforce Investment Boards, industry associations, and other workforce intermediaries.
10. Provide basic technical assistance and faculty in-service opportunities to enhance the District's capacity to provide training.
11. Keep current on developments in the local labor market by participating in industry conferences and workshops and by reading industry publications.
12. Maintain the reporting and accountability necessary to ensure that the Workforce and Economic Development training program is in alignment with work plans from funding sources.
13. Perform other duties as assigned.
Minimum Qualifications
A Master's Degree and two years of experience or a Bachelor's degree and four years of experience or an Associate's degree plus six years of experience.
Degrees must be from an accredited college/university
Experience required above must be providing training in a corporate or industrial setting.
Demonstrated understanding of trends in corporate and industrial training.
Demonstrated sensitivity to and understanding of the diverse, academic, socioeconomic, cultural, ethnic, and disabilities backgrounds of community college students and employees
Knowledge and Abilities
Knowledge of:
Adult Learning Theory.
Corporate and Industrial Training practices.
Advantages of different training modalities.
Workforce service providers
Employment Training Panel Funding eligibility and regulations
Ability to:
Demonstrate leadership abilities
Supervise assigned staff including trainers
Represent the district in a professional manner
Meet schedules and timelines
Work flexible hours, including evenings and weekends
Understand, communicate and explain college programs and the district organization and applicable operations, policies, and procedures
Utilize internet research, computer word processing, electronic mail, and spreadsheet programs
Communicate effectively both orally and in writing
Travel to meetings around the state
Establish and maintain cooperative and helping working relations with student, staff and community agencies
Outreach to the community to increase the amount of customized training provided
Effectively interact with persons of diverse, socioeconomic and ethnic backgrounds
Establish and maintain collaborative and effective working relationships with a variety of college staff and community partners
SALARY RANGE$ 90,502.37 – $ 118,746.95 annually
Maximum Entry Level Salary: $ 95,084.05 annually
SPECIAL INSTRUCTIONS
First Review of Applications: Complete application packets will be accepted until the position is filled; but those received by May 9, 2023 are assured consideration. The College reserves the right to extend time limits or reinitiate the recruitment/selection process at any point.
Completed application packet must include:
Completed Online Application for Employment form
Current resume
Letter of interest (Cover Letter)
Copy of legible transcripts, if applicable
List of five (5) professional references – Listed on application form
It is the applicant's responsibility to redact (or remove) any personal information from all documents prior to uploading. This includes Social Security Numbers, Date of Birth, and any photos of the applicant.
Foreign Degree: Applicants with foreign degrees from colleges or universities outside of the United States must have their coursework evaluated by a professional association that is a member of the National Association of Credential Evaluation Services (NACES) or Academic Credentials Evaluation Institute, INC. (ACEI). A copy of the evaluation must be submitted with your on-line application.
Applicants who require reasonable accommodation to participate in the selection process should contact Human Resources to make the necessary arrangements. EEO Plan 2021-2024
Note: The District is strongly committed to achieving staff diversity and the principles of equal employment opportunity. The District encourages a diverse pool of applicants and does not discriminate on the basis of national origin, religion, age, gender, gender identity, gender expression, race or ethnicity, color, medical condition, genetic information, ancestry, sexual orientation, marital status, physical or mental disability, pregnancy, or because he/she is perceived to have one or more of the foregoing characteristics, or based on association with a person or group with one or more of these actual or perceived characteristics or any other characteristic protected by federal, state or local law, in any of its policies, procedures or practices. Discrimination Free Work Environment
The District does not provide sponsorship for authorization to work in the United States. Work authorization should be established at the time of application submission.
All applicants must apply online at https://www.schooljobs.com/careers/kccd/jobs/3762307/program-director-customized-and-corporate-training-cof-one-or-more-positions. Emails will not be accepted.