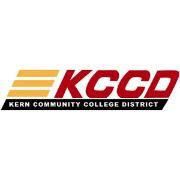 Website Kern Community College District
Director of Human Resources
Kern Community College District
Salary: $123,791.08 – $162,424.61 Annually
Job Type:
Job Number: FY22-23-00828
Location: Bakersfield, CA
Department: Human Resources
Basic Function
Under administrative direction of the Vice Chancellor, Human Resources, plans, directs, manages, supervises, and oversees the daily activities and operations of the District's Human Resources function including recruitment and employment, classification and compensation, performance management, training, HRIS, and employee relations; coordinates assigned activities with other departments, divisions, and outside agencies; and provides highly responsible and complex administrative support to the Vice Chancellor, Human Resources.
Education/Training:
A Bachelor's degree from an accredited college or university with major course work in human resources management, personnel administration, business or public administration, industrial/labor relation, or a related field.
Experience:
Six years of increasingly responsible human resources experience including three years of management and administrative responsibility involving program planning, assessment, implementation, and evaluation.
For a complete description & to apply, visit: https://apptrkr.com/3662949. Emails will not be accepted.