Director
This position has been filled
January 5, 2023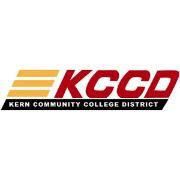 Website Kern Community College District
Director, Disabled Students Programs and Services (BC)
Kern Community College District
Salary: $108,959.09 – $142,963.77 Annually
Job Type:
Job Number: FY21-22-00632
Location: Bakersfield, CA
Department: Disabled Student Programs & Services
Basic Function
The Director of Disabled Students Programs and Services (DSPS) works collaboratively within the College community to provide leadership in the development, facilitation, implementation and assessment of a comprehensive array of support services designed to ensure meaningful college access for qualified students with disabilities.
The Director provides vision and leadership as an advocate and liaison to the College community by building networks that ensure understanding, support, and responsiveness to the development of effective policies and protocols, support services and reasonable accommodation; establishes and maintains effective working relationships, collaborations, partnerships and co—sponsorships with a variety of administrative and academic departments.
The Director, Supportive Services, Disabled Students Programs and Services (DSP&S), is responsible to the Vice President, Student Services.
Representative Duties
1. Provides effective managerial oversight for all aspects of the Office of Disability Services including planning, analyzing and developing effective policies, procedures and methods of service provision; scheduling service provision; managing daily operations, general office coverage, record maintenance and tracking systems; departmental and institutional compliance with appropriate legal mandates and relevant policies/procedures; as well as procuring and maintaining office and adaptive equipment and ensuring compliance recordkeeping and reporting.
2. Advocates strategies and solutions for barriers to access and success for students with disabilities, including policy, program, and facility modifications, and provides awareness through multiple modes of communication, marketing, training and in- –service. Maintains a working knowledge of changing practices and legislation and promotes understanding and awareness of programs, needs and innovative services in the field of disability services.
3. Interprets federal (Section 504 of the Rehabilitation Act of 1973, Section 508 of 1998, the Americans with Disabilities Act of 1990), state (AB 77, Title V), and district regulations pertaining to the rights of students with disabilities and develops procedures and practices to ensure compliance.
4. Interprets and implements regulations, guidelines, and reporting requirements of funding agencies and recommends policies and procedures necessary to ensure access to the programs of the college for students with disabilities.
5. Determines appropriate accommodations for students and works with faculty and departments to implement those accommodations in an instructional setting.
6. Supervises program components including learning disabilities assessment, assistive technology center, the alternative media center, and services for deaf and hearing – impaired students. Plans, develops, implement, and maintains a variety of efficient and effective support services for students with disabilities, including services to Deaf students, the High Tech Center, alternate media, counseling and advising, accommodations services, and special courses.
7. Coordinates with appropriate departments the provision of special classes, including adapted physical education, student development, and academic development.
8. Develops, prepares, manages and monitors annual budgets; develops annual proposals for ongoing and one—time funding processes; reviews and coordinates the development, preparation and administrative oversight of all departmental contracts for external services; managing budgetary process for endowments; researches the possibility for grants from outside organizations to provide additional resources to persons with disabilities.
9. Selects, supervises, directs, evaluates and supports program staff, including faculty, classified, student workers, and volunteers.
10. Facilitates the acquisition of specialized equipment and other classroom needs for students with disabilities.
11. Provides academic and personal guidance to students on matters pertaining to academics, employment, accommodations, and services to further student success.
12. Plans, coordinates, and conducts outreach and recruitment activities.
13. Establishes and maintains accurate student and program records to satisfy district, state, and federal requirements. Prepare program evaluations and other required reporting including annual report to the State Chancellor's Office.
14. Coordinates communications, programs, services, activities, and information between and among students, faculty, administrators, service providers, outside organizations, the public and various local, State, and federal agencies. Maintains liaison with local high schools, colleges, and universities. Represents the College and the DSPS program at various local, regional and state—wide organizations and committees including Student Services Council and Statewide Region V Directors' Council. Maintains liaison with community agencies and groups related to disability issues.
15. Performs related work as assigned.
Minimum Qualifications
• Master's degree from an accredited college/university, preferably in rehabilitation counseling, or related field with coursework and experience in counseling people with disabilities. (Meeting the minimum qualifications for a DSP&S counselor or instructor, or for an educational administrator as set forth in Title V. In general, the minimum qualifications for an instructor are met by having a Master's degree in the category of disability or a related field, and 15 semester units of upper division or graduate study in an area of disability. The minimum qualifications for an educational administrator are a Master's degree and one year of formal training, internship, or leadership experience reasonably related to the assignment.)
• Four years of full—time professional experience within the last four years in:
1) Demonstrated leadership or oversight for instruction or counseling (or both) in a higher education program for students with disabilities;
2) Administration of a program for students with disabilities in an institution of higher education;
3) Significant teaching, counseling, or administrative experience in secondary education, working predominantly or exclusively in programs for students with disabilities;
or
4) Equivalent administrative or supervisory experience in industry, government, public agencies, the military, or private social welfare organizations, in which the responsibilities of the position were predominantly or exclusively related to persons with disabilities.
• Certain combinations of education, experience, and other accomplishments in the field may be judged as equal to the stated minimum qualifications for this position. Candidates who feel they possess such equivalent qualifications must submit collegiate transcripts and a complete description of work experience along with a separate letter substantiating their equivalency.
• Demonstrated sensitivity to and understanding of the diverse academic, socioeconomic, cultural, ethnic, and disability backgrounds of community college students and employees.
Knowledge and Abilities
• Ability to work effectively and harmoniously with colleagues in an environment that promotes innovation, teaching, learning and service to a diverse student population.
• Ability to effectively work with students with a wide range of skills, motivations, academic and vocational goals.
• Ability to develop curriculum delivered via new modalities
• Ability to participate in recruitment and articulation activities with local schools, colleges and universities.
• Ability to work with community agencies that serve people with disabilities.
• Ability to communicate orally and in writing.
• Ability to maintain subject matter currency.
• Ability to assess student learning outcomes.
• Knowledge of the mission of the California Community Colleges.
• Knowledge of Title V of the California Code of Regulations as it pertains to working with students with disabilities in an educational setting.
• Knowledge of Section 504 of the Rehabilitation Act of 1973, Section 508 as amended in 1998 and the Americans With Disabilities Act of 1990.
• Knowledge of accommodations and support services typically provided to students with disabilities in higher education.
• Knowledge of special equipment and materials available for persons with disabilities and willingness to explore new technologies that would benefit the program.
• Knowledge of principles of supervision, training and practices of office management.
• Knowledge of computer operations/data processing systems.
• Knowledge of accounting, budgeting and fiscal reporting.
• Demonstrated ability to effectively interact with persons of diverse socioeconomic and ethnic backgrounds.
• Ability to apply legal and policy provisions to various problems consistently and correctly.
• Ability to establish and maintain cooperative and helping working relations with students, staff and others contacted in the course of work.
SALARY RANGE$ 108,959.09 – $ 142,963.77 annually
Maximum Entry Level Salary: $114,475.14 annually
SPECIAL INSTRUCTIONS First Review of Applications: Complete application packets will be accepted until the position is filled; but those received by September 22, 2022 are assured consideration. The College reserves the right to extend time limits or reinitiate the recruitment/selection process at any point. Completed application packet must include:
• Completed Online Application for Employment form
• Current resume
• Letter of interest (Cover Letter)
• Copy of legible transcripts, if applicable
• List of five (5) professional references – Listed on application form
It is the applicant's responsibility to redact (or remove) any personal information from all documents prior to uploading. This includes Social Security Numbers, Date of Birth, and any photos of the applicant.
Foreign Degree: Applicants with foreign degrees from colleges or universities outside of the United States must have their coursework evaluated by a professional association that is a member of the National Association of Credential Evaluation Services (NACES) or Academic Credentials Evaluation Institute, INC. (ACEI). A copy of the evaluation must be submitted with your on-line application.
Applicants who require reasonable accommodation to participate in the selection process should contact Human Resources to make the necessary arrangements. https://www.kccd.edu/human-resources/discrimination-free-work-environment
Note: The District is strongly committed to achieving staff diversity and the principles of equal employment opportunity. The District encourages a diverse pool of applicants and does not discriminate on the basis of national origin, religion, age, gender, gender identity, gender expression, race or ethnicity, color, medical condition, genetic information, ancestry, sexual orientation, marital status, physical or mental disability, pregnancy, or because he/she is perceived to have one or more of the foregoing characteristics, or based on association with a person or group with one or more of these actual or perceived characteristics or any other characteristic protected by federal, state or local law, in any of its policies, procedures or practices. https://www.kccd.edu/human-resources/discrimination-free-work-environment
The District does not provide sponsorship for authorization to work in the United States. Work authorization should be established at the time of application submission.
All applicants must apply online at https://apptrkr.com/3523054. Emails will not be accepted.