Other Administrative Postion
April 19, 2023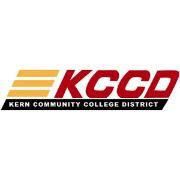 Website Kern Community College District
Interim Scholarship Manager, Financial Aid
Kern Community College District
Salary: $70,354.25 – $92,310.88 Annually
Job Type:
Job Number: FY21-22-00779
Location: Bakersfield, CA
Department: Financial Aid
Basic Function
Under general direction of the Financial Aid Director, the Scholarship Manager plans, implements and coordinates the overall scholarship program at Bakersfield College (BC). The Scholarship Manager will manage scholarship donor agreements, scholarship activities, eligibility, awarding and disbursements for all scholarships; manage compliance with donor agreement guidelines and negotiate changes to guidelines when appropriate in order to award scholarships; ensures awareness campaigns, application process and awarding; all outreach and informational workshops about the availability and types of scholarships (college and external); and communications management to new and continuing students. The Manager shall work collaboratively with the BC Foundation.
Representative Duties
1. Managing scholarship eligibility, processing awards, and providing written and verbal communication to financial aid applicants and prospective student groups.
2. Manage the scholarship portal to create scholarship opportunities, donor profiles, and determine questions for student applications in AcademicWorks (AW).
3. Manage the scholarship selection guidelines, and to screen and select scholarship recipients.
4. Train donors, faculty and staff as necessary to access AW for scholarship selection.
5. Track and report disbursements so that information resides in the multiple software systems used by the FAO, the Business Services Office and the Foundation with minimal effort and maximum efficiency.
6. Reconcile awards made and scholarships disbursed with District abatements.
7. Collect pertinent data from Banner, AW and RE (or SAGE) so that stewardship portion of AW has necessary data to produce donor reports.
8. Serve as liaison between FAO, Business Services and the Foundation to facilitate appropriate information to the Foundation, and donors. Ensure other communication and solve problems in a timely and sensitive manner.
9. Coordinate with Foundation staff to determine annual scholarship award numbers based on spendable income allocations and fund balances.
10. Work with Foundation and FAO staffs to create, edit, review, finalize, print and distribute copies of the annual scholarship honor roll.
11. Manage and produce annual scholarship recognition events and related activities in collaboration with the BC Foundation.
12. Coordinate with Foundation staff regarding fund updates, transfers and closures as they relate to the scholarship program. Reconcile end of year reports confirming that Foundation, Business Services and FAO accounts match.
13. Audit the Foundation database (Raisers Edge) and AW intermittently to maintain accurate scholarship donor contact information.
Minimum Qualifications
• Bachelor's Degree from an accredited college/university and two year's experience in a comparable position.
• Three years increasingly responsible experience with demonstrated effectiveness in business management in a non-profit or educational setting; demonstrated organizational skills; experience in working in a lead capacity.
• Exceptional interpersonal skills with all ages are required. Strong written and oral communication skills are required, as is the ability to facilitate collaborative working relationships with those contacted in the performance of duties.
• Demonstrate a sensitivity to and understanding of the diverse academic, socioeconomic, cultural, and ethnic backgrounds of faculty, staff and students and of those with physical and learning disabilities
Knowledge and Abilities
Knowledge:
• Thorough knowledge of Banner (or ability to learn as demonstrated by other software certifications), including importing and exporting data, creating and running reports, and trouble-shooting.
• Thorough knowledge of Academic Works (AW) (or ability to learn as demonstrated by other software certifications), including importing and exporting data, utilizing AW attributes to streamline scholarship processes and implementing the AW stewardship module (Engage)
• Familiarity with cross-communications Raisers Edge (RE), Banner, and AW
• Experience working with scholarships, foundations, public relations, communications, resource development, and/or business.
• Knowledge of State and Federal regulations as they pertain to donor funded scholarships and the awarding of funds
• Current technologies, including personal computer and associated office software such as Outlook, Word, Excel and PowerPoint and database software
• Problem analysis and solving methods
• Use of independent judgement, diplomacy, patience, persistence, and the ability to work under strict deadlines
• Correct usage of English, grammar, spelling, punctuation and vocabulary
Ability to:
• Read and comprehend printed matter and text and data on computer monitors
• Communicate intelligibly and effectively via speech, telephone, written correspondence, and/or e-mail.
• Sit or stand for extended periods of time
• Lift and/or carry 25 pounds
• Exert manual dexterity sufficient for keyboard and other office equipment operation
SPECIAL INSTRUCTIONS
First Review of Applications: Complete application packets will be accepted until the position is filled; but those received by February 1, 2023 are assured consideration. The College reserves the right to extend time limits or re initiate the recruitment/selection process at any point.
Completed application packet must include:
• Completed Online Application for Employment form
• Current resume
• Letter of interest (Cover Letter)
• Copy of legible transcripts, if applicable
• List of five (5) professional references – Listed on application form
It is the applicant's responsibility to redact (or remove) any personal information from all documents prior to uploading. This includes Social Security Numbers, Date of Birth, and any photos of the applicant.
Foreign Degree: Applicants with foreign degrees from colleges or universities outside of the United States must have their coursework evaluated by a professional association that is a member of the National Association of Credential Evaluation Services (NACES) or Academic Credentials Evaluation Institute, INC. (ACEI). A copy of the evaluation must be submitted with your on-line application.
Applicants who require reasonable accommodation to participate in the selection process should contact Human Resources to make the necessary arrangements. https://www.kccd.edu/human-resources/discrimination-free-work-environment
Note: The District is strongly committed to achieving staff diversity and the principles of equal employment opportunity. The District encourages a diverse pool of applicants and does not discriminate on the basis of national origin, religion, age, gender, gender identity, gender expression, race or ethnicity, color, medical condition, genetic information, ancestry, sexual orientation, marital status, physical or mental disability, pregnancy, or because he/she is perceived to have one or more of the foregoing characteristics, or based on association with a person or group with one or more of these actual or perceived characteristics or any other characteristic protected by federal, state or local law, in any of its policies, procedures or practices. https://www.kccd.edu/human-resources/discrimination-free-work-environment
The District does not provide sponsorship for authorization to work in the United States. Work authorization should be established at the time of application submission.
All applicants must apply online at https://apptrkr.com/3816840. Emails will not be accepted.