CEO/Chancellor
June 1, 2023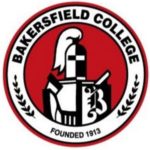 Kern Community College District
Interim President of Bakersfield College
Kern Community College District
Salary: See Position Description
Job Type: Full Time
Job Number: FY22-23XXXX
Location: Bakersfield, CA
Department:
Basic Function
The President of Bakersfield College shall be responsible to the Chancellor of the Kern Community College District. As chief administrator of the College, the President has major responsibilities that include maintaining the policies, procedures, and regulations as set forth by the Chancellor, the Board of Trustees, the California Education Code, the Board of Governors of the California Community Colleges, and the general laws of California and of the United States. Major responsibilities also include assuming leadership in promoting the best interests of Bakersfield College and the Kern Community College District and help to formulate district policies and administer district programs. The President shall have the authority to delegate areas of responsibility as permitted by law.
Representative Duties
• Assume direct responsibility and accountability for carrying out the general policies of the District and recommending District policy.
• Provide overall leadership to College instructional programs and student services with emphasis on student access and student success in transfer, occupational, and developmental programs.
• Responsible for the assignment of all staff.
• Examine critically the purposes of the College and make changes and modifications to meet the educational, academic, and workforce needs of the College community.
• Make recommendations for the employment, retention, and dismissal of all management, faculty, and classified personnel.
• Direct the efforts of the College toward a realization of its functions and promote its relationship with the communities served by the College
• Represent the College at the District, county, State, and federal levels.
• Provide leadership for development of recommendations to the Chancellor for budget, curricular, support services, facility, and personnel requirements essential to the effective operation of the College.
• Provide leadership in developing leading edge instructional technology.
• Develop a planned annual budget and monitor expenditures accordingly. Develop, coordinate, and administer all fiscal matters for the College in conjunction with District policies and procedures.
• Serve as the College's representative and spokesperson with officials at the local, state, and federal levels, the Chancellor's Office, other governmental agencies, and community entities, and professional organizations.
• Provide leadership in developing business, industry, and public agency partnerships with the College focusing on College participation in community economic development and workforce preparation.
• Make Chair, Director, and Coordinator appointments according to District policy.
• Appoint administrative representatives to standing and ad hoc committees and designate chairs of college-wide committees.
• Actively participate in the American Association of Community Colleges, the Community Colleges League of California, and other appropriate associations to share the best thinking of those organizations with the faculty and students of Bakersfield College.
• Cooperate with the administration of area high schools and elementary schools in the development of best practices leading to the College best serving their student needs and to the appropriate joint use of facilities.
• Achieve FTES targets with effective enrollment management for all College sites.
• Serve as an ex-officio member of all college committees and all College related organizations.
• Create every opportunity to remain up-to-date in the field of educational and community college leadership by actively pursuing research, writing, publications, public speaking, and any other means by which to exercise institutional leadership.
• Provide leadership for proficiency in institutional finance and fund-raising.
• In conjunction with the District architect, seek funding and develop working drawings for the improvement of College facilities.
• Performs other duties related to the administration of the College and District as directed and delegated by the District Chancellor.
Minimum Qualifications
Minimum
• Master's Degree from an accredited college/institution.
• Teaching or student services experience.
• Recent, successful, senior-level administrative experience.
• At least one year of formal training, internship, or leadership experience reasonably related to the administrator's administrative assignment.
• Demonstrated sensitivity to and understanding of the diverse academic, socioeconomic, cultural, ethnic, and disability backgrounds of community college students and employees.
Desirable
• Doctorate Degree
• At least 3 years of senior-level administrative experience.
• Both instruction and student services experience at the community college level.
• Participation in community activities and partnership development.
Knowledge and Abilities
• Ability to work with the diverse populations present in today's college and community.
• Knowledge and understanding of the distinctiveness of the California Community College system and knowledge of related statutes, regulations, and issues.
• Knowledge of school finance, budget methods and procedures.
• Ability to mobilize community and staff support for the College.
• Ability to create an environment that supports innovation and risk taking.
• Ability to communicate effectively.
• Ability to interpret laws, rules, and regulations affecting community colleges.
• Ability to formulate policy and procedures
• Ability to work in an environment of participatory governance and team building.
• Working knowledge of information technology systems and related applications.
• Competence in fiscal and organizational management.
SALARY RANGE Salary negotiable; based on experience and qualification.
SPECIAL INSTRUCTIONS First Review of Applications: Complete application packets will be accepted until the position is filled; but those received by 9:00 am (PST) on March 6, 2023 are assured consideration. The College reserves the right to extend time limits or reinitiate the recruitment/selection process at any point. Completed application packet must include:
• Completed Online Application for Employment form
• Current resume
• Letter of interest (Cover Letter)
• Copy of legible transcripts (Official transcripts will be required upon offer of employment)
• List of five (5) professional references – Listed on application form
• Minimum of five professional references
• Supervisors, direct reports, faculty members, support staff, community members and peers.
• Must provide name, title, preferred email addresses, and preferred phone numbers.
It is the applicant's responsibility to redact (or remove) any personal information from all documents prior to uploading. This includes Social Security Numbers, Date of Birth, and any photos of the applicant.
Foreign Degree: Applicants with foreign degrees from colleges or universities outside of the United States must have their coursework evaluated by a professional association that is a member of the National Association of Credential Evaluation Services (NACES) or Academic Credentials Evaluation Institute, INC. (ACEI). A copy of the evaluation must be submitted with your on-line application.
Applicants who require reasonable accommodation to participate in the selection process should contact Human Resources to make the necessary arrangements. https://www.kccd.edu/human-resources/discrimination-free-work-environment
Note: The District is strongly committed to achieving staff diversity and the principles of equal employment opportunity. The District encourages a diverse pool of applicants and does not discriminate on the basis of national origin, religion, age, gender, gender identity, gender expression, race or ethnicity, color, medical condition, genetic information, ancestry, sexual orientation, marital status, physical or mental disability, pregnancy, or because he/she is perceived to have one or more of the foregoing characteristics, or based on association with a person or group with one or more of these actual or perceived characteristics or any other characteristic protected by federal, state or local law, in any of its policies, procedures or practices. https://www.kccd.edu/human-resources/discrimination-free-work-environment
The District does not provide sponsorship for authorization to work in the United States. Work authorization should be established at the time of application submission.
All applicants must apply online at https://apptrkr.com/3963148. Emails will not be accepted.