Director
Anywhere
This position has been filled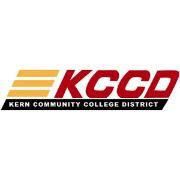 Website Kern Community College District
Director Information Technology (BC)
Kern Community College District
Salary: $108,959.09 – $142,963.77 Annually
Job Type: Full Time
Job Number: FY22-23-00080
Location: Bakersfield, CA
Department: Information Technology Services
Basic Function
The Director, Information Technology, reports to the College President. Major duties include overall responsibility for the effective and efficient operation of information systems for the college and coordination of efforts with the Information Technology Directors and Managers across the Kern Community College District.
Representative Duties
Plan, direct, and supervise the daily operations for information technology for the College administrative and instructional applications.
Direct and manage the acquisition, installation, and maintenance of computers, operational software, and the computing network on each college campus.
Coordinate with the appropriate college administrators to provide resources to assist college faculty and staff in the implementation of a variety of technologies for the classroom.
Manage the technology, equipment, and software computer labs.
Manage student workers and supervise the Computer Commons.
Oversee installation, training, and service of copiers/printers on campus.
Coordinate with appropriate college administrators to provide college wide training and assistance on the use of software and hardware in instructional and administrative uses.
Select, train, supervise, and conduct regular evaluations of technical support personnel. Develop strategies to maximize the use of staff to provide effective and timely services to the college community.
Plan, develop, and manage the annual budget for information technology (IT).
Assist in the development of vendor relations for effective negotiation, contract management, implementation and ongoing support of IT hardware and software purchases
Lead the appropriate strategic planning processes for information technology to ensure alignment of College and District strategic plans.
Participate in the development of user manuals and job aids.
Coordinate the development and the update of all systems documentation.
Train and provide assistance to the appropriate staff to insure effective operation and use of the distance learning classrooms.
Work with district staff to provide a seamless and effective infrastructure for technology and distance education.
Serve on College and District committees as assigned. Represent the College and/or District at local, regional, state, and national meetings/conferences as assigned.
Support the campus Internet and lntranet activities.
Work with District staff to oversee the operation of the campus network including all outreach centers.
Participate in District wide efforts to development or acquire specific system software for staff and faculty needs.
Coordinate with peers on other college campuses in the Kern Community College District in matters of technology.
Minimum Qualifications
Bachelor's degree, preferably in Management of Information Systems or a related field.
Six years of experience in the management of Information Systems including server and network administration.
Demonstrated sensitivity to and understanding of the diverse academic, socioeconomic, cultural, ethnic, and disability backgrounds of community college students and employees.
Knowledge and Abilities
Knowledge of:
 Formalized systems analysis techniques, project management, structured design techniques, and information systems implementation modeling.
Network operating systems and network management tools; audiovisual equipment; distance education equipment; television operations and cabling infrastructures.
Computer hardware and software applicable to an educational environment; and of peripheral hardware commonly used in academic computing.
Ability to:
Supervise others.
Coordinate and facilitate complex technological undertakings.
Establish and maintain effective working relationship with others.
Plan, develop, and manage a department operational budget.
Plan, organize, and manage complex purchase processes, including negotiations with vendors for hardware and software acquisitions.
Perform short-and-long-range planning to effectively manage personnel and materials processes of the College information technology department.
Interpret laws, rules, and regulations affecting community college fiscal, attendance, and personnel accounting.
Compile clear, accurate statistical reports.
Logically and realistically evaluate systems and procedures.
Evaluate and assign staff for efficient operation of the department.
SALARY RANGE: $108,959.09 – $142,963.77 annually
Maximum Entry Level Salary: $ 114,475.14 annually
SPECIAL INSTRUCTIONS: First Review of Applications: Complete application packets will be accepted until the position is filled; but those received by October 3, 2022 are assured consideration. The College reserves the right to extend time limits or reinitiate the recruitment/selection process at any point.Completed application packet must include:
 Completed Online Application for Employment form
Current resume
Letter of interest (Cover Letter)
Copy of legible transcripts, if applicable
List of five (5) professional references – Listed on application form
It is the applicant's responsibility to redact (or remove) any personal information from all documents prior to uploading. This includes Social Security Numbers, Date of Birth, and any photos of the applicant.
Foreign Degree: Applicants with foreign degrees from colleges or universities outside of the United States must have their coursework evaluated by a professional association that is a member of the National Association of Credential Evaluation Services (NACES) or Academic Credentials Evaluation Institute, INC. (ACEI). A copy of the evaluation must be submitted with your on-line application.
Applicants who require reasonable accommodation to participate in the selection process should contact Human Resources to make the necessary arrangements. https://www.kccd.edu/human-resources/discrimination-free-work-environment
Note: The District is strongly committed to achieving staff diversity and the principles of equal employment opportunity. The District encourages a diverse pool of applicants and does not discriminate on the basis of national origin, religion, age, gender, gender identity, gender expression, race or ethnicity, color, medical condition, genetic information, ancestry, sexual orientation, marital status, physical or mental disability, pregnancy, or because he/she is perceived to have one or more of the foregoing characteristics, or based on association with a person or group with one or more of these actual or perceived characteristics or any other characteristic protected by federal, state or local law, in any of its policies, procedures or practices. https://www.kccd.edu/human-resources/discrimination-free-work-environment
The District does not provide sponsorship for authorization to work in the United States. Work authorization should be established at the time of application submission.
All applicants must apply online at https://apptrkr.com/3465543. Emails will not be accepted.