Director
November 30, 2022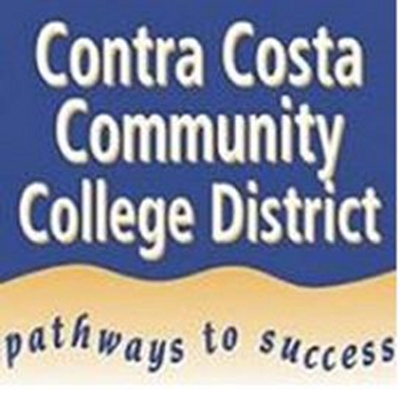 Website Contra Costa Community College District
Co-Director of Forensics, Director of Debate, and Communication Studies Assistant Professor (Tenure- Track)
Posting Number: F00905
Location: Diablo Valley College
Description of Position:
Diablo Valley College inspires, educates, and empowers a diverse community of students to transform their lives and their communities. DVC instructors close the equity gaps by fostering success among all students. To help further this work, DVC seeks a tenure-track debate coach, co-director of forensics activities, and Communication Studies professor to start in August, 2023.
We are looking for a colleague who will demonstrate discipline expertise and show sensitivity to and understanding of the diverse academic, socioeconomic, cultural, ethnic backgrounds and abilities of community college students.
We are looking for instructors who share a strong commitment to social and racial justice and who use or are inspired to use anti-racist pedagogies that close equity gaps by recognizing, understanding, and respecting the perspectives of all students.
We strongly encourage those with historically marginalized and/or underrepresented identities to apply, including people of color, non-binary and transgender individuals, women, and Indigenous people.
The successful applicant will be well qualified to coach debate events at the community college level, to co-direct a forensics program performing duties such as budget management, tournament travel, student logistics, recruitment, and community outreach, and to teach courses in Communication Studies. Topics for courses include but are not limited to, argumentation and debate, persuasion and critical thinking, public speaking, and small group communication.
Inquiries:
Contact the office of Susan Turnquist or Kisha Lee at email sturnquist@dvc.edu or %20klee@dvc.edu.
Position Status: Tenure- Track
EEO Job Category: Faculty & Other Instructional Staff
Employee Group: Full-Time Faculty
Department: D3033-Communication Studies
Duties and Responsibilities:
In addition to contractual duties, all full-time faculty are expected to participate actively in their disciplines, department activities, and the general intellectual life and governance of the college. Part of the teaching assignment may be in the evening and/or online. Duties and responsibilities include but are not limited to:
 advancing equitable student learning through dedicated, exemplary instruction in accordance with established course outlines;
participating in the assessment of student learning outcomes for courses and programs; developing and implementing student learning outcomes assessment processes for courses and programs;
collaborating in the development and revision of curriculum and in program review;
engaging in department program improvement initiatives;
participating in department, division, and college committees;
participating in professional development activities, both departmental and college-wide;
maintaining current knowledge in the subject matter area and effective teaching/ learning strategies;
maintaining appropriate standards of professional conduct and ethics;
informing students of course requirements, evaluation procedures and attendance requirements;
preparing and grading class assignments and examinations and informing students of their academic progress;
maintaining attendance, scholastic, and personnel records and submitting them according to published deadlines;
posting and holding sufficient and regular office hours in accordance with prevailing policy;
participating in College's shared governance processes.
Minimum Qualification-Education/Experience:
Understanding of and sensitivity to the diverse academic, socioeconomic, cultural, sexual orientation and ethnic backgrounds of community college students, staff and faculty.
The applicant must possess one of the following qualifications (earned degrees must be from an accredited college/university):
Master's in speech, speech broadcasting, telecommunications, rhetoric, communication, communication studies, speech communication or organizational communication
OR
Bachelor's in any of the above AND Master's in drama/ theater arts, mass communication or English
OR
the equivalent
If you do not possess the EXACT minimum qualifications (i.e., you do not possess the EXACT degree title listed) and believe that you meet the minimum qualifications, fill out the equivalency petition form in the document section of the online application. If you are unsure that you meet the minimum qualifications, please fill out the equivalency petition. The https://www.4cd.edu/career/forms/equivalency-application/Academic%20Position%20Application%20-%20Masters%20Degree%20Discipline%20Equivalency%20Form.pdf
Desirable Qualifications:
Highly qualified candidates will possess knowledge, skills, and experience that address the desirable qualifications below. Responses to the supplemental questions below allow the applicant to describe how they meet these qualifications.
 Demonstrated commitment to student learning and to the success of all students in a community college setting.
Demonstrated commitment to anti-racist pedagogy, innovative transdisciplinary methodologies, and social justice practices.
Demonstrated ability or commitment to close equity gaps by effectively motivating students of diverse ethnic and racial backgrounds, sexual orientations, genders, cultures, and learning styles, as well as students with disabilities or varied levels of academic preparation.
Commitment to professional growth and development, to innovation and improvement of teaching, and to assuming faculty responsibilities beyond the classroom in a shared governance environment.
Demonstrated ability to develop and teach curriculum across the discipline of Communication Studies. Please list these in cover letter and/or resume/CV.
Demonstrated experience or familiarity in online pedagogy and online forensics team management and competition.
Demonstrated ability to fulfill duties of a co-director of forensics including but not limited to managing budgets, tournament travel, student logistics, recruitment, and participation in forensics organizations.
Demonstrated success and expertise in coaching debate at the state and national level.
Job Open Date: 10/07/2022
Job Close Date: 11/30/2022
Open Until Filled: No
Employment Begins: August, 2023
# of Months: 10
To apply, visit: https://apptrkr.com/3540030
The Contra Costa Community College District does not discriminate against any applicant for employment on the basis of race, religion, color, national origin, ancestry, physical or mental disability, medical condition, marital status, age, sex, or sexual orientation. This prohibition against unlawful discrimination extends to any person who is perceived to have any of the above characteristics or who is associated with someone who has, or who is perceived to have, any of those characteristics.