Other Administrative Postion
December 1, 2022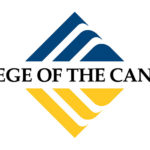 Website College of the Canyons
College of the Canyons
Senior Investigator, Title IX and Student Conduct
A Classified Administrator (Management) Position
Extended Review Date: December 1, 2022
CLA22-454
Please copy and paste below job link to browser for a complete job announcement and job requirements. 
https://www.canyons.edu/administration/humanresources/employment/announcements/classified/senior-investigator-titleix-2022.php
The Santa Clarita Community College District/College of the Canyons is seeking a full-time Senior Investigator, Title IX and Student Conduct in the Student Services and Human Resources divisions.
The Santa Clarita Community District is committed to achieving educational equity for all students. As presented in our District Strategic Plan, which focuses on Access, Engagement, and Success, "Equity, inclusion, and diversity are not goals in themselves, but ideologies embedded in all actions and planning across all departments and functions of our college and its two campuses.
College of the Canyons is part of the Santa Clarita Community College District and is designated as a Hispanic Serving Institution (HSI), enrolling approximately 32,000 students each academic year. College of the Canyons has a diverse student population that reflects our focus on enhancing the educational attainment and economic well-being of the community we proudly serve.
We seek employees that value mentorship and working in a collegial, collaborative environment, who are conscientious risk takers and transformational leaders guided by a commitment to helping all students achieve their educational goals.
"BIG PICTURE" RESPONSIBILITY:
Reporting to the Assistant Superintendent/Vice President of Student Services, with work direction from both the Assistant Superintendent/Vice President, Student Services and the Assistant Superintendent/Vice President, Human Resources, the Senior Investigator is responsible for providing leadership and ensuring District compliance with all requirements under Title IX  of the Educational Amendments Act of 1972 and Title 5, including reports and response to complaints relating to issue resolution and implementation of remedial measures. The Senior Investigator will also resolve Title 5 student grievances and student discipline cases.
MINIMUM QUALIFICATIONS:  
Experience:
Successful completion of a Bachelor's degree in business administration, personnel management, labor relations, Human Resources or related field from an accredited institution.
Education:
A minimum of four years' experience in complaint resolution and investigation of student discrimination complaints, including but not limited to, gender discrimination and sexual violence complaints and overseeing institutional compliance with anti-discrimination laws and regulations, including: Title IX, Title 5, VAWA and the Clery Act.
Application Process:
If you require assistance, please call the Human Resources office at (661) 362-3427 or email: hro@canyons.edu
Applicants are encouraged to complete their applications online at: https://www.canyons.edu/administration/humanresources/