CEO/Chancellor
December 11, 2023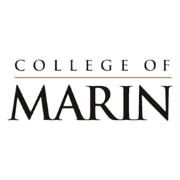 Superintendent/President
Salary: See Position Description
Closing Date:
Job Type: Full-time
Location: Kentfield & Indian Valley (Novato) – In Person, CA
Description
OPEN UNTIL FILLED
Priority Screening Date: July 28, 2023, 11:59 pm Pacific Time
All application materials must be received by the Priority Screening Date in order to be considered during the initial screening. Incomplete applications will not be accepted. Applications received after this date may be considered thereafter at the discretion of the College until the position is filled.
The District
The College of Marin was founded April 6, 1926 and was originally called Marin Junior College. The first class enrolled in August 1926 with a total of 87 students, and the College held its first commencement exercises in 1928. In 1948, the College was renamed College of Marin. For 97 years, College of Marin has remained committed to educational excellence, providing equitable opportunities, and fostering success for all members of its diverse community. Today, the College serves over 9,000 students annually in its credit, noncredit, and community education programs by offering 62 associate degrees, 24 certificates of achievement and 20 skills certificates.
With campuses in Kentfield and Novato, students have affordable education classes for lifelong learning. The Kentfield Campus is located 10 miles north of the Golden Gate Bridge. The Indian Valley Campus in Novato is a spectacular 333-acre site approximately 10 miles North of Kentfield. Additionally, College of Marin is rebuilding the Bolinas Field Station which is an integral part of the COM's Life and Sciences Program.
With student success the number one priority, the College prepares students to transfer to four-year colleges and universities, and has one of the highest transfer rates to UC Berkeley in the state. College of Marin provides job training and skill enhancement for thousands of workers in the local community each year. Students of all ages have affordable access to an exciting variety of credit and noncredit courses, as well as community education classes for lifelong learning.
The high-quality education and training at the College are made possible by its faculty and staff who are committed to excellence. The 121 tenured/tenure track faculty, 279 adjunct faculty, 22 administrators, and 186 professional, technical, clerical, and service employees hold degrees representing colleges and universities in some 26 states and foreign countries.
In 2004, Marin County voters approved a $249.5 million facilities improvement bond to revitalize the aging Kentfield and Indian Valley (Novato) Campuses. In June 2016 voters overwhelmingly, once again, passed the $265 million Measure B facilities bond to address buildings still in need of upgrades and repairs.
College of Marin enjoys tremendous community support, which boasts a strong civil society that hosts many community organizations. The College is an equity-focused community that provides students with a rich dynamic learning experience that embraces differences, emphasizing collaboration and engaging students in and out of the classroom, encouraging them to realize their goals.
Detailed information about the College of Marin can be found on the website.
Diversity Statement
College of Marin strives to embrace diversity in all forms: it strives to be an inclusive community that fosters an open, enlightened, and productive environment and demonstrates sensitivity to and respect for a diverse population.
COM serves a county population of approximately 250,000 residents. Based on 2020-2021 academic year credit enrollment data, the diversity of students at the college includes greater representation than the county with regards to enrollment by Hispanic/Latino (31 % of enrollment), Asian (8%), Black/African American (3%), and multi-racial (6%) students.
College of Marin does not discriminate in employment on the basis of, or perception of, race, ethnic group identification, ancestry, color, religion, age, sex, national origin, sexual expression, marital status, medical condition pregnancy, genetic information, family and medical care leave, military or veteran status, or prior record of arrest or conviction, and is subject to Title IX of the Education Amendments of 1972, Title VII of the Civil Rights Act of 1964 as amended, Civil Rights Act of 1991, American with Disabilities of Act of 1990, and Section 504 of the Rehabilitation Act of 1973. In accordance with Executive order 11246 (as amended), the College of Marin is an EQUAL OPPORTUNITY EMPLOYER.
Vision
College of Marin will be a premier educational and cultural center that provides programs of the highest caliber to meet the needs of an increasingly interconnected global society. Our vision will be guided by our Values.
Mission
College of Marin's commitment to educational excellence is rooted in providing equitable opportunities and fostering success for all members of our diverse community by offering:
Preparation for transfer to four-year colleges and universities
Associate degrees and certificates
Career technical education
Basic skills improvement
English as a second language
Lifelong learning
Community and cultural enrichment
College of Marin responds to community needs by offering student-centered programs and services in a supportive, innovative learning environment that promotes social and environmental responsibility.
College of Marin Strengths and Opportunities
StrengthsOutstanding faculty and staff, including a diverse and engaged student population
Fiscally well managed
Beautiful campuses and grounds
Equity focused
Enjoys strong community support
A positive image in both the community and throughout the State of California
Well-designed planning and resource allocation process (Educational Master Plan 2019-2025 (Download PDF reader))
$265 million facilities bond approved by Marin voters in 2016
Full accreditation status received in 2019 through the Accrediting Commission for Community and Junior Colleges (ACCJC)
Basic Aid funded Community College District
OpportunitiesPlan, design, facilitate and provide logistics for the creation of workforce housing for the purpose of recruiting and retaining District employees including staff, faculty, and administrators in a sustainable manner
Increase outreach and marketing to reach all potential student populations, enhance College of Marin's image, and ensure Marin County continues to view the College as an excellent value for its cost and high quality of education
Provide executive leadership in the changing world of educational pedagogy
Increase campus safety, awareness, and training at all locations to prepare employees and students in case of emergency
Build upon strategies for hiring and retaining high-quality faculty, staff, and administrators, especially from under-represented groups, in a high-cost of living area
Essential Functions
The Position
The Board of Trustees of Marin Community College District invites applicants and nominations for the position of Superintendent/President. The Board of Trustees seeks an experienced leader who is responsible for all operations of the College and assures that College of Marin is administered in accordance with the policies adopted by the Board of Trustees. The Superintendent/President is the Chief Executive Officer of College of Marin and reports to a seven-member Board of Trustees who are elected by residents in specific geographic areas.
The Superintendent/President is responsible for improving the quality of life and the economic well-being of the diverse residents and communities in the College's service area by providing access to a quality learning environment and fostering high levels of access and success for its students. The Superintendent/President oversees the Kentfield and Indian Valley (Novato) Campuses as well as the Bolinas Field Station; maintains community, legislative and College relations; provides leadership for College-wide integrated planning; and assures institutional fiscal integrity and responsibility.
The ideal candidate will be an innovative, energetic, intellectually curious, and proven leader who understands the community role and dynamics of a community college district who will appreciate and take advantage of the special qualities of Marin County. They will be a leader that possesses not only the skills but a passionate commitment to educational excellence that is rooted in providing equitable opportunities and fostering success for all members of our diverse community.
Requirements & Desirables
Minimum Qualifications
To fulfill the minimum qualifications for this position, the candidate must demonstrate that they satisfy all of the following:Possession of a master's degree from an accredited institution;
Minimum of three years of documented successful experience in progressively responsible positions at the senior level;
Demonstrated sensitivity to and an understanding of the diverse academic, socioeconomic, cultural, disability, gender identity, sexual orientation, and ethnic backgrounds of community college students, faculty, and staff.
Preferred Qualifications
To fulfill the preferred qualifications for this position, the candidate must demonstrate that they satisfy the following strongly-desirable qualifications:Possession of a doctorate from an accredited institution;
Three or more years of leadership and management experience in an executive position with significant decision-making responsibility;
Demonstrated commitment to excellence in teaching and student success; and
Embraces diversity, equity, inclusion, and anti-racism in all its forms as a college-wide value.
Desirable Characteristics
The Screening Committee and the Board of Trustees will consider the following desirable characteristics in their selection of the next Superintendent/President of College of Marin:
Commitment to Student Access, Success, and EquityA leader whose philosophical commitment to student access and success has been demonstrated through changes in institutional strategies and policies that resulted in improved student achievement and experiences.
A student-centered individual who understands the complexity of credit, noncredit education as well as the impact of technology in providing educational services, who supports the comprehensive community college.
A leader who focuses on serving the whole student and who will facilitate the development of systems and structures that assist students in successfully navigating pathways for completion and lifelong learning.
A leader who supports and promotes the District's diversity, equity, inclusion, and anti-racism vision.
A student-centered individual who understands the complexity of credit, noncredit education; and who supports the comprehensive community college.
A Superintendent/President that supports and promotes College of Marin's values:Student and Community Centered Education
Academic Excellence and Innovation
Collaboration and Open Communication
Diversity
Sustainability
Accountability
Diversity, Equity, Inclusion, and Anti-racism (DEIA)A leader who is committed to diversity, equity, inclusiveness, and an anti-racist environment for students and employees.
Demonstrated ability to support the College's efforts to increase the diversity of faculty and staff, to address student achievement gaps, and to create a welcoming and inclusive work and educational environment.
Demonstrated ability to promote the growth and success of a diverse population of students and employees through the development of interculturally competent and equity minded management and leadership abilities. The ideal candidate should have experience in this area with African Americans, Latinx, Native Americans, Pacific Islanders and other disproportionately impacted students and employees.
Takes Strategic RisksA leader who is willing to take significant data-informed risks and inspires changes in how everyone across the College thinks and acts to improve the student experience and achievement of educational goals.
A leader who is committed to identifying and removing systemic barriers to ensure equitable outcomes for students, especially those from marginalized populations.
Builds Strong TeamsA leader that is guided by ethics and honesty, is committed to transparency and inclusiveness in decision-making, and promotes the application of ethics across the College.
A leader that supports employee well-being and is committed to encouraging all employees in the essential elements of career, financial, physical, social, and mental health through staff development.
A leader who promotes collaboration and respect among all College constituent groups, and who is sensitive to the effect of decisions on students and the College communities.
A consensus builder committed to faculty and staff diversity who uses and promotes an open, approachable management style that is inclusive, collaborative, and enthusiastic and who values and supports staff development, motivates employees, and acknowledges their contributions.
A Superintendent/President who understands, appreciates, and values the role of the Board of Trustees and who is committed to maintaining a solid CEO/Trustee relationship.
Results-OrientedA strong leader who ensures that the College follows an integrated planning process that complies with accreditation standards by including effective implementation of plans, routine assessment of progress, and continuous data-informed improvement.
An individual with a results-oriented approach who promotes a culture of inquiry and evidence, leads the College to agreed-upon outcomes, and aligns plans and implementation efforts to measurable objectives.
A leader who ensures that the culture of the College is built around the completion of valuable credentials for all students and continuous improvement in learning and growth for students, faculty, and staff.
Communicates EffectivelyA visionary leader who possesses exceptional interpersonal, written, and oral communication skills and uses those skills to foster strong relationships.
A leader who is politically proactive with proven advocacy skills and solid understanding of recent local, state, and national legislation that impacts community colleges.
A Superintendent/President whose communication and management styles are effective in the College's multicultural environment, styles that instill confidence and trust and that have the effect of calming difficult situations.
A strong CEO who effectively engages with the College's internal and external stakeholders, strategically communicating in ways that advance the College's priorities, student access, and student success.
A CEO who communicates with the Board in ways that ensure shared goals and a common understanding of the College's progress toward achieving the desired student outcomes.
Financial and Operational AbilityA fiscally competent leader who will ensure the College's fiscal stability, securing sufficient resources to fund operations and providing adequate controls to prevent fiscal mismanagement.
An astute administrator with a demonstrated understanding of the complex dynamics of the workings of a community college, including a collective bargaining environment, and who is familiar with California community college finances, budgetary processes, construction programs, bond measures, and legislative issues that would impact the College.
A leader who knows how to align expenditures with strategies and provides prudent oversight for the completion of major capital facilities construction and renovation projects.
Entrepreneurial FundraiserAn entrepreneurial and effective fundraiser with demonstrated capacity to raise revenue and develop resources to support the College's programs and facilities.
An experienced leader in philanthropic and grant funded opportunities.
Develops Effective External PartnershipsA leader who uses the College's influence and resources to pave the way for ongoing student access and success by forging partnerships with outside entities, including K-12 school districts, four-year colleges and universities, community-based organizations, and employers. Those partnerships will focus on helping large numbers of students, including those from historically underserved populations, and will create a positive change in the College's service area.
Maintain an Effective Relationship with the Board of TrusteesAn executive officer who understands and appreciates the role of the Board of Trustees and who is committed to maintaining a solid CEO/Trustee relationship.
An executive officer who demonstrates regular and effective communication with Trustees and supports their professional development.
Supplemental & Salary Information
Application Procedure
Nominations and applications will be accepted until the position is filled. To be included in the first screening of applications, the deadline is July 28, 2023, at 11:59 p.m. PDT. All inquiries, nominations, and applications will be held in the strictest confidence.
In order to receive consideration applicants must submit a complete application consisting of the following. Please use the Attachment Type indicated in parentheses when making your attachments.
A cover letter, preferably no more than five (5) pages, which provides examples from background and experience and addresses the Desirable Characteristics and Preferred Qualifications in this position announcement, including cultural competence, sensitivity to and understanding of the diverse academic, socioeconomic, cultural, disability, gender identity, sexual orientation, and ethnic backgrounds of community college students, faculty, and staff. (Cover Letter)
A current resume of professional experience, educational background, and other pertinent information. (Resume)
Please provide a response to the following prompt (two pages maximum): College of Marin's commitment to educational excellence is rooted in providing equitable opportunities and fostering success for all members of our diverse community. Practices and outcomes related to anti-racist, equity, diversity and inclusion are vital measures of institutional excellence. How have you approached understanding the points of view of students, faculty, staff, and communities from diverse backgrounds? How would you contribute to College of Marin's effort of enhancing diversity, equity, inclusion and accessibility (DEIA) in a meaningful way? (Statement)
Transcripts of graduate coursework (unofficial). (Transcript)
A job description of your most recent position. (Other)
A list of eight references, including two supervisors, two subordinates, two faculty (or equivalent), and two community members. Include phone and email address for each. (References)
In order to be considered for the position all application materials must be submitted on College of Marin's job site. Click the green Apply button at the top of the job posting to create an account to submit your complete application packet.
For confidential inquiries, contact:
Dr. Joan Smith
Managing Partner/Search Consultant
Community College Search Services (CCSS)
(209) 566-5421
Joan.Smith@ccss.solutions
Dr. Will Lewallen
Search Consultant
Community College Search Services (CCSS)
(831) 682-3541
Will.Lewallen@ccss.solutions
For general inquiries regarding the application process, contact:
Kirsten Gisle, Employment Services Coordinator (HR), kgisle@marin.edu or (415) 485-9342.
Selection Process
A screening committee representing the constituencies of the College will conduct the first screening of applications and select a limited number of candidates for an initial interview. The committee screening will be held in early August and initial interviews will be held in mid-August. Candidates selected for further consideration will be invited to interview with the Board of Trustees and participate in open campus forums around late September or early October.
The successful candidate will be expected to be available for service within a mutually agreeable time after acceptance of an offer of employment; provide official transcripts of all higher education coursework and verification of experience (if necessary) prior to the first day of duty.
Compensation
Salary, length of contract, and other terms and conditions of employment will be negotiated with the Board of Trustees and will be competitive with those of similar districts in California.
Conditions of Employment
Prior to employment, the selected candidate will be required to complete the following:
In accordance with Federal Law all employees must provide proof of eligibility to work in the United States.
Criminal Justice/Fingerprint Clearance.
California Education Code, Section 87408.6 requires persons employed by a community college in an academic or classified position to submit to a TB risk assessment developed by CDPH and CTCA and, if risk factors are present, an examination to determine that he or she is free of infectious TB; initially upon hire and every four years thereafter.
DISASTER SERVICE WORKERS: All Marin Community College District (MCCD) employees are designated Disaster Service Workers through state and local law (California Government Code Section 3100-3109). Employment with the MCCD requires the affirmation of a loyalty oath to this effect. Employees are required to complete all Disaster Service Worker-related training as assigned, and to return to work as ordered in the event of an emergency. For more information, please see the MCCD Emergency Operations Plan.
Candidates applying for positions with the Marin Community College District may be disqualified from consideration should their conviction history not meet the standards established under the California Education Code.
To apply: https://www.schooljobs.com/careers/collegeofmarin/jobs/4058487/superintendent-president?pagetype=jobOpportunitiesJobs