Director
February 3, 2023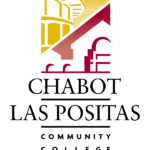 Website Chabot-Las Positas Community College District
Program Director, Early Childhood Development Laboratory School
Position Type: Management
Tenure Information:
Position Code: 2ASS07
FTE: 1
Pay Rate (or Annual Salary): $96,300 – $117,084/annual
FLSA:
Job Location: Chabot College, 25555 Hesperian Blvd., Hayward, CA 94545
Department: Social Sciences
Job Summary:
The Chabot College Community
Chabot College is committed to educational equity in its academic programs and college services so that students may achieve their personal, educational, and career goals. Our equity work today builds upon a strong history: the Puente and Umoja programs were first created at Chabot College, and have since been replicated across the state. These programs have paved the way for a series of additional educational and student support programs intentionally focused on equity that thrive at Chabot College today. Chabot College is located in Hayward, California, the third most diverse city in the United States. We serve a highly diverse student population and are proud to be designated as a Hispanic Serving Institution. Information about the demographics of our campus community can be found https://www.chabotcollege.edu/ir/index.asp.
Serving our diverse community requires a culturally-responsive approach that recognizes the myriad strengths and assets that our students bring to the campus community. We do so by promoting a classroom and co-curricular learning environment that is inclusive, collaborative, engaging, and challenging, and where respect, dignity, and integrity are core values. We see students as producers of knowledge, not just consumers of knowledge. We work to reframe inequities as a problem of practice, and view the elimination of inequities as an individual and institutional responsibility.
Joining Our College Community
We seek equity-minded applicants who demonstrate they understand the benefits diversity brings to an educational community. We look for applicants who:
1. Value and intentionally promote diversity and consciousness of difference2. Demonstrate cultural humility and an ongoing desire to improve cultural competence3. Are dedicated to addressing issues of social justice4. Accept their shared role and responsibility in addressing opportunity and achievement gaps experienced by students5. Have experience and success in closing student equity gaps and engaging in equitable practices, or are knowledgeable and enthusiastic about implementing practices that achieve these goals6. Actively seek to identify, disrupt, and remove institutional and/or systemic barriers that adversely impact historically marginalized communities7. Empower the underrepresented and underserved8. Foster students' potential to become global citizens and socially responsible leaders9. Believe that all people have the right to an education and work environment free from fear, harassment, or discrimination
The Chabot-Las Positas Community College District is seeking a Program Director, Early Childhood Development Laboratory School for Chabot College in Hayward, California.
This position is responsible for the administration and supervision of the Chabot College ECD Laboratory School. Under general direction of the Dean of Social Sciences, the employee schedules staff, monitors enrollment through various funding sources, coordinates with Early Childhood Development (ECD) faculty in curriculum development, and establishes and maintains lines of communication between families, instructors, students and classroom teaching staff.
PURPOSE OF CLASS
To administer and supervise the day-to-day activities of the Chabot College ECD Lab School.
APPOINTMENT
The Program Director, ECD Lab School shall be elected by the Board of Trustees upon the nomination of the College President and the District Chancellor.
This is a grant/categorically funded position. Continuation of this position is contingent upon available funding on a year to year basis.
Representative Duties:
1. Assumes responsibility for the daily administration and supervision of the Chabot College ECD Lab School;
2. Oversees adherence to policies and procedures set by Community Care Licensing, State Department of Education, and Federal Grantees as well as Chabot-Las Positas Community College District including those related to child enrollment;
3. Establishes program philosophy in collaboration with ECD faculty and sets operational goals and vision for implementation with classroom teachers; assumes responsibility for the demonstration of developmentally appropriate practices based on current child development information and research;
4. Collaborates with ECD faculty in curriculum development which includes the alignment of theory and practice, instructor assignments, class offerings,
5. Works with the ECD Department regarding activities appropriate for the ECD Lab School children, staff, families, and college student population;
6. Oversees and participates in the development and administration of the ECD Lab School annual budget; participates in the forecast of funds needed for staffing, equipment, materials, and supplies; monitors and approves expenditures; implements adjustments;
7. Researches, identifies, and creates grant applications for potential resources of additional income for the ECD Lab School; seeks funding sources to provide specified contracted services to eligible children and families;
8. Participates in hiring; supervises, trains, and evaluates assigned ECD Lab School staff; conducts regular staff meetings; assists in assigning students to individual classrooms for appropriate lab experience;
9. Conducts program reviews; evaluates the program yearly, maintains best practices;
10. Coordinates the parent and student enrollment, orientation and participation within the Center;
11. Provides responsible staff assistance to the assigned Dean, Social Sciences; in conducting a variety of organizational studies, investigations, and operational studies; recommends modifications to ECD Lab School programs, policies, and procedures as appropriate;
12. Coordinates services and activities with other departments as well as outside agencies; attend meetings with other community agencies; establishes and maintains lines of communication between families, instructors, students and classroom teaching staff;
13. Serves as the liaison for the ECD Lab School with other departments, divisions, and outside agencies; negotiates and resolves sensitive and controversial issues;
14. Represents the College and the ECD Lab School in meetings both on campus and off campus concerning funding, licensing, and general understanding of the changes in the programs;
15. Responsible to Community Care Licensing to follow all regulations and guidelines concerning Laboratory licenses;
16. Maintains an early childhood resource library;
17. Actively involved in professional early care and education organizations and community agencies;
18. Performs other related duties as assigned.
For a complete description & to apply, visit https://apptrkr.com/3784868