Dean
Anywhere
February 7, 2023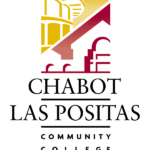 Website Chabot-Las Positas Community College District
Dean, Language Arts
Position Type: Management
Tenure Information:
Position Code: 2ALA02
FTE: 1
Pay Rate (or Annual Salary): $148,632 – $180,684/annual
FLSA:
Job Location: Chabot College, 25555 Hesperian Blvd., Hayward, CA 94545
Department: Language Arts
Job Summary:
The Chabot College Community
Chabot College is committed to educational equity in its academic programs and college services so that students may achieve their personal, educational, and career goals. Our equity work today builds upon a strong history: the Puente and Umoja programs were first created at Chabot College and have since been replicated across the state. These programs have paved the way for a series of additional educational and student support programs intentionally focused on equity that thrive at Chabot College today. Chabot College is located in Hayward, California, the third most diverse city in the United States. We serve a highly diverse student population and are proud to be designated as a Hispanic Serving Institution. Information about the demographics of our campus community can be found https://www.chabotcollege.edu/ir/index.asp.
Serving our diverse community requires a culturally responsive approach that recognizes the myriad strengths and assets that our students bring to the campus community. We do so by promoting a classroom and co-curricular learning environment that is inclusive, collaborative, engaging, and challenging, and where respect, dignity, and integrity are core values. We see students as producers of knowledge, not just consumers of knowledge. We work to reframe inequities as a problem of practice and view the elimination of inequities as an individual and institutional responsibility.
Joining Our College Community
We seek equity-minded applicants who demonstrate they understand the benefits diversity brings to an educational community. We look for applicants who:
1. Value and intentionally promote diversity and consciousness of difference
2. Demonstrate cultural humility and an ongoing desire to improve cultural competence
3. Are dedicated to addressing issues of social justice
4. Accept their shared role and responsibility in addressing opportunity and achievement gaps experienced by students
5. Have experience and success in closing student equity gaps and engaging in equitable practices, or are knowledgeable and enthusiastic about implementing practices that achieve these goals
6. Actively seek to identify, disrupt, and remove institutional and/or systemic barriers that adversely impact historically marginalized communities
7. Empower the underrepresented and underserved
8. Foster students' potential to become global citizens and socially responsible leaders
9. Believe that all people have the right to an education and work environment free from fear, harassment, or discrimination
The Chabot-Las Positas Community College District is seeking a Dean of Language Arts for Chabot College in Hayward, California.
MANAGEMENT RESPONSIBILITY
The Dean of Language Arts is a management position designated by the Board of Trustees for the Chabot-Las Positas Community College District. The incumbent is responsible for the satisfactory completion and/or coordination of the listed duties and responsibilities either directly or through administrative review. The incumbent is charged by the Board of Trustees with the satisfactory implementation of Board policy and District procedure as applicable to the position. In addition, the incumbent is expected to participate in the formulation of District policies by making appropriate recommendations for improvements or additions in policy or procedure through his or her reporting authority and/or by serving on District-wide management councils.
GENERAL DESCRIPTION
The Dean will be responsible for the development, direction, supervision, and evaluation of the assigned set of the college's academic programs and/or college service areas—which include English, ESL, World Languages, American Sign Language, Learning Skills (for students with disabilities), Writing and Reading Across the Curriculum (WRAC) Center, ESL Lab, World Language Lab, Learning Communities, Service Learning, and related programs. This position involves direct collaboration with faculty and staff in planning and directing college goals and objectives. Position will report to the Vice President of Academic Services.
APPOINTMENT
The Dean of Language Arts shall be elected by the Governing Board upon the recommendation of the College President and the District Chancellor.
NOTE: This class specification is not necessarily all-inclusive in terms of the duties and responsibilities.
Representative Duties:
The Dean of Language Arts shall:
1. Foster and maintain high standards of instruction, including providing division leadership in establishing goals and objectives for student learning, assessing achievement of goals and objectives, and the uses of innovative delivery of instruction, including instructional technology, distance education, and Web-based/online instruction;
2. Demonstrate a high value for student learning in setting priorities and implementing institutional goals;
3. Plan, develop, coordinate, and evaluate division instructional offerings to meet student, program, community, and enrollment needs;
4. Plan and develop the division budgets and monitor division expenditures and operations;
5. Supervise the planning, organizing and development of the curriculum of the division, in consultation with faculty and advisory committees as appropriate;
6. Supervise and evaluate the performance of assigned faculty and staff within the division;
7. Provide leadership in the recruitment, selection, and assignment of faculty and staff within the division in accordance with District policies;
8. Foster community outreach and provide liaison with area schools, two- and four-year colleges, business and industry, and public sector to promote, develop and articulate college instructional offerings;
9. Become an active community member by participating in community organizations mutually agreed to;
10. Assist in establishing a process for enrollment management and in gathering and interpreting data for scheduling, staffing, planning, including student success, access and equity;
11. Provide leadership and opportunities for appropriate staff development programs and activities for faculty and staff;
12. Formulate long- and short-range goals for the division, including updating the college's master plan, strategic plan, and other planning documents and processes; conduct ongoing program review;
13. Conduct ongoing program review;
14. Establish and maintain collaborative and collegial working relationships with administrative counterparts and constituent leadership;
15. Provide supervision to the day, late afternoon, summer/evening and off-campus programs as assigned;
16. Represent Academic Services for the Vice President as appropriate and as necessary;
17. Perform all other related and implied management duties and such others as may be assigned by the President or Vice President.
18. Demonstrate sensitivity to and an understanding of the diverse academic, socioeconomic, cultural and ethnic backgrounds of community college students, including those with physical and/or learning disabilities.
NOTE: This class specification is not necessarily all-inclusive in terms of the duties and responsibilities.
Minimum Education and Experience:
The minimum qualifications for service as an educational administrator shall be both of the following:
1. Possession of a master's degree; and
2. One year of formal training, internship, or leadership experience reasonably related to the administrator's administrative assignment.
Demonstrate sensitivity to and an understanding of the diverse academic, socioeconomic, cultural and ethnic backgrounds of community college students, including those with physical and/or learning disabilities.
Minimum Qualifications:
KNOWLEDGE, SKILLS AND ABILITIES:
1. Ability to provide effective coordination, supervision and encouragement to faculty and staff.
2. Ability to be adaptable, flexible and dedicated to quality and at ease in the community.
3. Must be willing to take creative initiative while understanding the political dynamics of a mature institution and have the skill to adroitly manage change within it.
4. Excellent communication skills both oral and written.
5. Language Arts or related academic discipline: Breadth and depth of experience or qualifications relevant to oversight of academic programs in Language Arts and related disciplines, in a college setting. Experience with curriculum that effectively addresses student success from basic skills through advanced courses. Capability to creatively direct a variety of student interventions and support services a plus.
6. Instructional Innovation: Experience in developing innovative curriculum and delivery strategies, including distance education. Familiar with a variety of innovative programs/strategies across the standard community college curriculum, including service learning and interdisciplinary learning communities. Capable of being a resource and guide to faculty seeking to create an energetic and sought-after program focused on student learning.
7. Technology Experience: Familiarity with technology growth in all its forms and its application to the enterprise of education. Capable of developing & implementing institutional technology plans. Able to supervise a variety of technical support services in a manner that is responsive to the user. Familiar with classroom applications of technology. Capable of managing distance education in all its operational aspects. (Technology does not only mean computers or even communications. It also relates to facilities design, curriculum development for use within advanced communication systems, and so forth.)
8. Planning with an Emphasis on Learning: Achievements that demonstrate a deep value for learning; expertise in institutional planning; familiarity with learning assessment and its value in institutional planning; breadth of vision and the ability to reduce vision to practical detail; ability to effectively encourage others to contribute to institutional planning and implementation of plans; understanding of processes of institutional change involved in a college becoming an institution centered on learning; ability to assess complex costs and set realistic timelines for implementation of institutional plans; ability to facilitate and implement an institutional learning assessment plan.
9. Experience developing and implementing programs recognized regionally or nationally for their inventiveness and quality.
10. Any blend of the above that would be of interest given Chabot's desire to have exceptional and aggressive leadership suited to fostering educational excellence.
Desirable Qualifications:
1. Possess a strong awareness of the community college mission.
2. Ability to develop and implement managerial systems.
3. Genuine interest in becoming acquainted with new subject areas.
Job Work Schedule: Schedule
Physical Demands and Working Environment:
INDIVIDUALS WITH DISABILITIES WHO ARE UNABLE TO CARRY OUT THE PHYSICAL ACTIVITIES OF THE POSITION WILL RECEIVE REASONABLE ACCOMMODATIONS TO ENABLE THEM TO PERFORM THE ESSENTIAL FUNCTIONS OF THE POSITION.
Posting Number: AS598P
Open Date: 12/21/2022
Close Date: 2/2/2023
Open Until Filled: No
Special Instructions to Applicants:
The Board of Trustees has implemented a vaccine mandate for all employees. Accordingly, finalist(s) must comply with the vaccine mandate prior to being forwarded to the Board of Trustees for approval. See vaccine mandate information at http://districtazure.clpccd.org/policies/files/docs/BP7330.pdf.
Notification to Applicants:
The Chabot-Las Positas Community College District reserves the right to close or not fill any advertised position
Instructions for Personal Qualifications Statement:
The purpose of the personal qualifications statement is for you to provide information on how your education and experience relate to the requirements and duties of the position. There is no form to complete. Applicants are requested to provide their personal qualifications statement by uploading a document, the same way as you do for your cover letter.
To apply, visit https://apptrkr.com/3748257
It is the policy of this District to provide equal opportunity in all areas of employment practices and to assure that there shall be no discrimination against any person on the basis of sex, ancestry, age, marital status, race, religious creed, mental disability, medical condition (including HIV and AIDS), color, national origin, physical disability, family or sexual preference status and other similar factors in compliance with Title IX, Sections 503 and 504 of the Rehabilitation Act, other federal and state non-discrimination regulations, and its own statements of philosophy of objectives. The District encourages the filing of applications by both sexes, ethnic minorities, and the disabled.