Other Administrative Postion
February 3, 2023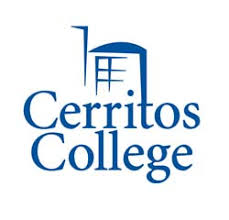 Website Cerritos College
MESA Program Manager (Mathematics, Engineering, Science Achievement Program)
Salary: $119,004.00 – $149,652.00 Annually
Job Type: Full Time
Job Number: MESA-23
Closing:
2/3/2023 11:59 PM Pacific
Location: Norwalk, CA
Department: MESA-23
Division: Academic Success
Description
Equity and DiversityThe District is strongly committed to achieving staff diversity and the principles of equal opportunity employment. The District encourages a diverse pool of applicants and does not discriminate on the basis of race, color, national origin, ancestry, sex, age, religion, marital status, disability, or sexual orientation in any of its policies, procedures or practices. In fact, the college encourages applications from all segments of qualified people.
College Profile
Cerritos College is ranked 14th among the top 100 schools with the highest Hispanic enrollment in the United States by the United States Department of Education. Cerritos College serves as a comprehensive community college for southeastern Los Angeles County. Communities within the college's district include Artesia, Bellflower, Cerritos, Downey, Hawaiian Gardens, La Mirada, Norwalk, and portions of Bell Gardens, Lakewood, Long Beach, Santa Fe Springs and South Gate. Cerritos College offers degrees and certificates in more than 180 areas of study in nine divisions. Enrollment currently averages 20,000 students. Visit Cerritos College online at http://www.cerritos.edu/.
Department Profile
The Cerritos College Success Center is the home of the upcoming new Mathematics, Engineering, Science Achievement (MESA) Program, which will be developed under the leadership of the MESA Program Manager. The Success Center is a forward-thinking and innovative large tutoring center. Faculty and staff in the Success Center work cooperatively to guide students to the completion of their academic goals by creating an accessible, responsive, constructive, learner-centered space for students to become active, independent, and confident learners. Within the Success Center, the new MESA Program will help historically underrepresented students majoring in calculus-based Science, Technology, Engineering and Mathematics (STEM) fields who seek to transfer to a four-year institution.
Summary
Plans, implements, supervises, assesses, and evaluates the activities, programs, information, personnel, and tutor services of the Mathematics, Engineering, Science Achievement (MESA) program and Cerritos College Success Center. The position also provides complex administrative support to the Dean, Academic Success.
Distinguishing Career Features
The MESA Program Director reports to the Dean, Academic Success and is responsible for the efficient and effective operations of the MESA program, success center tutoring, and supplemental instruction services. This position requires a demonstrated ability to coordinate and facilitate an instructional support program and supervise employees, including a large team of part time hourly employees.
For a complete description & to apply, visit https://apptrkr.com/3733297