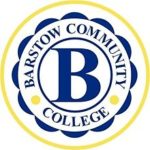 Website Barstow Community College
DIRECTOR OF SPECIAL PROGRAMS
ASSIGNMENT
Under the direction of the Vice President of Student Services, provide leadership in the planning, development, implementation, supervision, evaluation, budget and quality control of specially funded programs and services to include CalWORKs/WDC, CARE, and EOPS.
KNOWLEDGE, SKILLS, ABILITIES, AND PERSONAL CHARACTERISTICS
Knowledge of current issues, regulations and requirement for CalWORKs, EOPS, and CARE.
Knowledge of supervisory and team management methodology and methods of implementation.
Knowledge of circumstances and barriers faced by disadvantaged students.
Knowledge of principles and techniques used in the administration of budget and fiscal planning for specially funded programs.
Ability to ensure compliance with all laws, regulations and policies related to specially funded programs.
Ability to communicate effectively orally and in writing with diverse constituencies both within and outside the College.
Ability to plan and coordinate the most effective use of staff, facilities and resources to achieve successful program goals.
Use of microcomputer and related software programs.
MINIMUM QUALIFICATIONS
The minimum qualifications for service as an educational administrator shall be both of the following:
Possession of a master's degree, AND
One year of formal training, internship or leadership experience reasonably related to the administrator's administrative assignment, OR
Possession of a California Community College Supervisor Credential OR the equivalent.
Two years of experience (within the last 4 years) or the equivalent,
in the management or administration of educational programs, community organizations, government programs, or private industry in which the applicant dealt predominantly with ethnic minorities or persons handicapped by language, social or economic disadvantages, OR
as a community college EOPS counselor or EOPS instructor or have comparable experience in working with disadvantaged clientele.
In addition, the applicant shall have completed a minimum of 6 units of college- level course work predominantly relating to ethnic minorities or persons handicapped by educational, language or social disadvantages.
A demonstrated sensitivity to and an understanding of the diverse academic, socio-economic, cultural, disability, and ethnic backgrounds of community college students.
CONDITIONS OF EMPLOYMENT
A full-time, 12-month, certificated management position. Indexed to placement on the Management and Confidential Salary Schedule at a Range 15. This position is subject to evening hours and weekends.
To apply, visit: https://www.schooljobs.com/careers/barstowcc/jobs/4024024/director-of-special-programs-and-services?pagetype=jobOpportunitiesJobs