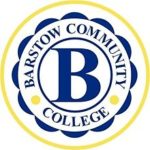 Website Barstow Community College
DEAN OF COUNSELING AND STUDENT SUCCESS
Under the direction of an administrator, the Dean of Counseling and Student Success is responsible for a Division that integrates and provides academic and administrative support to a diverse student population. The Dean is responsible for the administration and supervision of all areas within Counseling Services and Disabled Student Programs and Services, regardless of location. This position supports many of the college Student Success Initiatives and requires a demonstrated ability to direct the activities of related functions and services, and to provide leadership to the Counseling faculty and staff.
The Dean of Counseling and Student Success serves as a first line administrator in planning, development, implementation, and evaluation of the Transfer Center, ACCESS, career and personal counseling, job services, Articulation Office, counseling, Mental Health Services, athletics counseling, crisis counseling and the hiring and assignment of counselors and support staff. This role also includes the supervision, development and evaluation of staff, and the development and management of budgets. The Dean conducts professional meetings with the counseling faculty and classified personnel. The Dean coordinates the student discipline process and crisis intervention counseling.
Minimum Qualifications
Master's degree in Counseling, Psychology, Social Work, Career Development, or equivalent discipline related to the administrative assignments
3 years of full-time counseling experience or the equivalent, preferably at the community college level
Understanding of and sensitivity to meeting the needs of the diverse academic, socioeconomic, cultural, disability and ethnic background of the student, community and employee population
DESIRED QUALIFICATIONS:
Leadership experience within a two-year community college environment
Excellent interpersonal, verbal, and written communication skills
Innovative student services professional with risk analysis expertise
Effective conflict resolution while maintaining high degree of personal and departmental integrity and openness with students, faculty and staff
Experience developing, allocating, and monitoring budgets associated with athletic programs
CONDITIONS OF EMPLOYMENT: A full-time, 12 month, certificated management position. Indexed to placement at Range 19 on the Management and Confidential Salary Schedule.
To apply, visit: https://www.schooljobs.com/careers/barstowcc/jobs/4024076/dean-of-counseling-and-student-success?pagetype=jobOpportunitiesJobs