VP/VC Student Services
June 2, 2023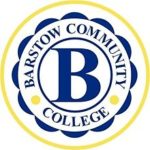 Website Barstow Community College
VICE PRESIDENT OF STUDENT SERVICES
BASIC FUNCTION
The Vice President of Student Services reports directly to the Superintendent/President and is responsible for the leadership and administration of staff and operation of Student Services departments including; enrollment services, student activities, counseling, and special programs.
REPRESENTATIVE DUTIES
Provides leadership and supervision in the planning, organizing, and coordination of Student Services Departments while achieving the institutional goals and objectives, and ensuring that academic support services are provided to students in achieving student success.
Direct, supervise, assign, and evaluate assigned administrators, faculty, and staff.
Maintain a high profile within the community, including public and private schools and area colleges and universities. Assess the student services needs of the local communities.
Directs the core departments of Counseling, Enrollment Services, Special Services, and Student Activities. Oversees the development and evaluation of policies and procedures in these areas. Oversees student activities and student government.
Systematically assess student support services using student learning outcomes and other appropriate measures in order to improve the effectiveness of these services. Conducts reviews of all student services programs on an annual basis.
Oversee a complex budget requiring coordination of categorical, general funds, and foundation resources. Monitor and approve expenditures within Student Services Departments. Assist in the development of student services programs and grant proposals.
Establish and chair advisory groups for programs and services as necessary. Serve as a member or advisor on participatory governance committees as appropriate.
Ensure all Student Services departments operate in compliance with Title 5, Title IX, Education Code, and other applicable laws and regulations. Oversee mandated reporting as required.
Serves as an advisory member of Curriculum Committee to advise on creating and maintaining student-centered curriculum; also works closely with administration and faculty to develop and implement the Student Success and Equity Plan.
Oversee the processing, investigations, and actions taken on student complaints and student discipline. Administer and enforce student conduct policies and regulations.
Serve as a member of the President's Cabinet. Serve on other District and College Committees.
Represent the District/College at conferences and workshops appropriate to the position.
Perform other work-related duties as assigned.
Minimum Qualifications
EDUCATION AND EXPERIENCE
Master's degree in education, counseling, or student services related field.
Minimum of three (3) years of experience in student services area including at least one (1) year with leadership and managerial experience.
To apply, visit: https://www.schooljobs.com/careers/barstowcc/jobs/4024819/vice-president-of-student-services?sort=PostingDate%7CDescending&pagetype=jobOpportunitiesJobs