Other Administrative Postion
May 23, 2023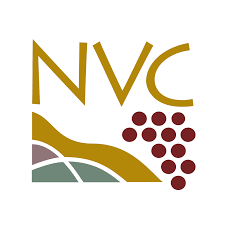 Napa Valley College
Senior Executive Assistant to the Superintendent/President
Salary: See Position Description
Deadline: OPEN UNTIL FILLED
DESCRIPTION
Napa Valley College is seeking a Senior Executive Assistant to the Superintendent/President. The president's office is responsible for the overall leadership, planning, management, and evaluation of the college and its programs, services, and operations.
The incumbent in this position will be providing advanced administrative support to the Superintendent/President and Executive Coordinator in a variety of sensitive, complex and confidential administrative and clerical matters with a high degree of independence; coordinating daily calendars; planning appointments and events; assisting the Superintendent/President in maintaining effective public relations; acting as a liaison between management, staff, the Board of Trustees, and the community; preparing reports and updating internal databases; and distributing internal communication; performing specialized functions unique to the Office of the President. This is a confidential position.
This job reports to Superintendent/President.
This is a full-time, 12-months-per-year, confidential position. The salary has an appropriate placement on Range 10 of the current Administrative/Confidential salary schedule. Initial salary placement is $5,457/month to $6,015/month, with future steps up to $7,678/month. Placement on the salary schedule is commensurate with experience. The college offers a fringe benefit package including medical, dental, vision, disability and life insurance, employee assistance program, and retirement system membership. Assignment includes 20 paid holidays, 22 vacation days, and 12 days sick leave annually.
DUTIES AND RESPONSIBILITIES
Essential Functions:
• Collaborates with others (e.g. district personnel, other district personnel, community organizations, board members, etc.) for the purpose of implementing and maintaining services and/or programs.
Compiles data from a wide variety of diversified sources (e.g. staff members, Board Members, community organizations, outside agencies, etc.) for the purpose of preparing reports, making recommendations and/or preparing information.
• Coordinates a wide variety of projects, activities and/or events for the Superintendent/President and Board of Trustees (e.g. campus-wide events, meetings, receptions, luncheons, workshops, travel/accommodations, reports, etc.) for the purpose of completing activities and/or delivering services in a timely fashion.
• Maintains a wide variety of complex manual and electronic documents, files and records (e.g. legal documents, contacts, agreements, contracts, policies and procedures, budget data, reports, databases, department website, confidential records, etc.) for the purpose of providing up-to-date information and/or historical reference in accordance with established administrative guidelines and legal requirements.
• Monitors a wide variety of activities on behalf of the Superintendent/President (e.g. Board procedures, public relations issues, meeting arrangements, account balances, etc.) for the purpose of achieving goals and meeting target dates in compliance with established guidelines and regulatory requirements.
• Oversees the work activities within the office for the purpose of organizing assignments, monitoring progress, and ensuring completion within established guidelines.
• Participates in a variety of meetings, workshops, and/or trainings (e.g. Board meetings, committee meetings, confidential and personnel meetings, etc.) for the purpose of providing information, recording minutes, coordinating materials distribution and/or supporting the needs of attendees.
• Prepares a wide variety of complex written materials (e.g. board materials, correspondence, agendas, minutes, event programs, bulletins, reports, presentations, etc.) for the purpose of communicating information and/or creating documentation in compliance with established guidelines.
• Performs highly complex, confidential and sensitive administrative support duties (e.g. decisions directly impacting the operations of the District) for the purpose of ensuring the implementation and integrity of sensitive matters with a high level of confidentiality and discretion.
• Processes a wide variety of complex documents and materials (e.g. contracts, agreements, personnel and payroll documents, work orders, requisitions, travel reimbursements, budget transfers, etc.) for the purpose of disseminating information in compliance with administrative guidelines and/or regulatory requirements.
• Procures supplies and equipment for the purpose of maintaining availability of required items.
• Reconciles account balances for assigned budget categories for the purpose of ensuring operating expenses are managed within budgetary guidelines.
• Represents Superintendent/President and/or Executive Coordinator in their absence for the purpose of conveying and gathering information required for efficient/accurate operation of the department.
• Researches a wide variety of topics (e.g. policies, current practices, education codes, board agenda items, complaints, legal updates, collective bargaining, etc.) for the purpose of providing information and/or recommendations and/or addressing a variety of administrative requirements.
• Responds to a wide variety of calls, concerns and/or complaints for the purpose of resolving problems, providing information and/or referring to appropriate personnel.
• Schedules a wide variety of activities (e.g. appointments, meetings, travel reservations/accommodations, facility usage, etc.) for the purpose of making necessary arrangements for the Superintendent/President, other administrators and/or board members.
• Serves as a resource and liaison (e.g. Board of Trustees, district personnel, community, etc.) for the purpose of explaining procedures, conveying and receiving information, and providing necessary interpretation and communication for the Office of the President.
• Serves as alternative senior executive support for Board of Trustees meetings.
• Supports Superintendent/President and Board of Trustees (e.g. matters related to negotiations, contract administration, personnel issues, etc.) for the purpose of providing assistance with their functions and responsibilities.
• Trains employees and student assistants for the purpose of providing assistance and skill development to ensure functionality.
Other Functions:
Performs other related duties as assigned for the purpose of ensuring the efficient and effective functioning of the work unit.
Minimum Qualifications
Skills, Knowledge and Abilities:
SKILLS
are required to perform multiple, technical tasks with a need to occasionally upgrade skills in order to meet changing
job
conditions. Specific skill based competencies required to satisfactorily perform the functions of the
job
include: operating standard office equipment including pertinent software applications; basic accounting procedures and practices; applying pertinent codes, rules and regulations; departmental procedures, practices and policies; general board policies and administrative regulations; modern office practices, procedures, and equipment; legal requirements and procedures related to collective bargaining; file maintenance and record keeping techniques; planning and managing projects; and correct English usage, grammar, spelling, punctuation, and vocabulary.
KNOWLEDGE
is required to perform basic math, including calculations using fractions, percents, and/or ratios; read technical information, compose a variety of documents, and/or facilitate group discussions; and analyze situations to define issues and draw conclusions. Specific knowledge based competencies required to satisfactorily perform the functions of the
job
include: business telephone etiquette; concepts of grammar and punctuation; modern office practices, procedures, computer hardware and software; knowledge of the Superintendent/President's role and responsibilities; and departmental/ division policies, procedures and regulations; basic public relations techniques and practices; advanced oral and written communication skills; and strong political acumen in communication/working with Board of Trustees, community and employees.
ABILITY
is required to schedule a significant number of activities, meetings, and/or events; gather, collate, and/or classify data; and use basic,
job
-related equipment. Flexibility is required to work with others in a wide variety of circumstances; work with data utilizing defined but different processes; and operate equipment using standardized methods. Ability is also required to work with a significant diversity of individuals and/or groups; work with a variety of data and/or purposes; and utilize
job
-related equipment. Problem solving is required to analyze issues and create action plans. Problem solving with data frequently requires independent interpretation of guidelines; and problem solving with equipment is limited to moderate. Specific ability based competencies required to satisfactorily perform the functions of the
job
include: analyze and synthesize data from a variety of sources into understandable reports and presentations; interpret, apply and explain rules, regulations, policies and procedures; design and utilize complex spreadsheets in Microsoft Excel; operate a variety of computer applications with a high level of proficiency, including Excel and other software in the Microsoft Office Suite; plan, organize, and prioritize work; develop and maintain complex filing systems; work independently with little direction and understand scope of authority in making independent decisions; complete work efficiently in a fast-paced environment with competing priorities; handle sensitive situations with confidentiality and discretion; manage complex budgets and process financial transactions; meeting deadlines and schedules; communicate effectively and professionally both orally and in writing; prepare written communications independently and accurately; take accurate meeting notes and prepare minutes; make arithmetic calculations quickly and accurately; operate a variety of office equipment; establish and maintain effective working relationships with others; work flexible hours as dictated by the needs of business for projects and meetings, including evening and weekends as required; working with frequent interruptions; and demonstrated sensitivity to and understanding of the diverse academic, socioeconomic, cultural, disability, gender identity, sexual orientation, and ethnic background of community college students.
Responsibility:
Responsibilities include: working under limited supervision following standardized practices and/or methods; leading, guiding, and/or coordinating others; monitoring budget expenditures. Utilization of resources from other work units is often required to perform the
job
's functions. There is some opportunity to significantly impact the organization's services.
Working Environment:
The usual and customary methods of performing the
job
's functions require the following physical demands: some lifting, carrying, pushing, and/or pulling, some stooping, kneeling, crouching, and/or crawling and significant fine finger dexterity. Generally the
job
requires 70% sitting, 20% walking, and 10% standing. This
job
is performed in a generally clean and healthy environment.
Experience:
Three (3) years of experience supporting an executive or legal professional.
Education:
Community college and/or vocational school degree from an accredited institution with study in
job
-related area.
Equivalency:
High school diploma, or equivalent, with five (5) years of experience supporting an executive or legal professional.
Clearances:
• Criminal Background Clearance
• Tuberculosis Clearance
Title 8, USC, Section 1324-A requires verification of eligibility for employment in the United States.
Desirable Qualifications
• Bachelor's degree;
• Experience supporting a high level executive.
APPLICATION PROCEDURE
A. Applicants must complete the online application through
SchoolJobs.com
. All elements of the application, including supplemental questions, must be submitted in order for the application to be considered complete.
Internal applicants are still required to submit a complete application packet for this position. This includes submission of transcripts and all other required application materials.
The District will not accept materials by e-mail, fax, or mail for this position.
SPECIAL ACCOMMODATIONS: If you are in need of special services or facilities due to a disability in order to apply or interview for this opening, please contact the Office of Human Resources, Training & Development.
Napa Valley College, an Equal Employment Opportunity Employer, maintains a drug-free workplace and requires that employees abide by that policy.
For more information, contact the Office of Human Resources, Training & Development:
2277 Napa-Vallejo Highway
Napa, CA 94558
(707) 256-7100