Other Administrative Postion
August 9, 2021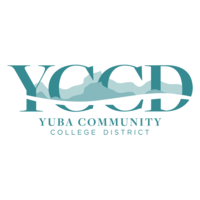 Website Yuba Community College District
Financial Aid Technician – 1.0 FTE – 12 Month
Location: Yuba College – Marysville, CA.
Job Description:
Yuba College is seeking an equity-minded, dynamic, collaborative, and innovative employee to serve as the Financial Aid Technician.
BASIC FUNCTION:
Under the direction of the Director of Financial Aid, review and make decisions regarding awards and monitor the eligibility of aid applicants District-wide; maintain financial aid records in accordance with computerized accounting/management systems; assist with financial aid program planning and implementation; assist in the coordination of scholarships and guaranteed student loan programs.
DISTINGUISHING CHARACTERISTICS:
The Financial Aid Technicians make decisions regarding financial aid awards on a variety of programs. The Senior Financial Aid Technician reviews award decisions, provides work direction and guidance and meets with students regarding grievances or decisions.
Essential Duties Summary:
REPRESENTATIVE DUTIES:
• Review applications and make decisions regarding awards and monitor the eligibility of aid applicants District-wide; maintain financial aid records in accordance with computerized accounting/management systems; assist with financial aid program planning and implementation; assist in the coordination of scholarships and guaranteed student loan programs. (E)
• Maintain current knowledge of and interpret federal and State regulations and guidelines concerning student financial aid programs and College guidelines for Campus-funded awards. (E)
• Accept, process and make decisions regarding various financial aid applications; assure computer input of appropriate student information; determine what available financial assistance best serves students' needs and legal qualifications and award appropriate amount and type of grant; complete student eligibility reports. (E)
• Monitor continued eligibility for students awarded; amend student awards according to changes; input information into the computer to monitor and change student payments. (E)
• Prepare statistical reports as required. (E)
• Counsel students regarding appropriateness of loan applications; review and complete loan applications for the Guaranteed Student Loan Program, demonstrating need and eligibility and developing budget; monitor student eligibility monthly. (E)
• Coordinate Scholarship Program between the College and community resources; update the scholarship brochure and scholarship applications as needed; coordinate with on- and off-campus offices for recruitment of various scholarship applicants; make presentations and prepare letters regarding scholarships available at the District; maintain related records. (E)
• Coordinate the accounting and program functions for State Cal Grants B and C; complete Cal Grant rosters; determine eligibility and award students according to established procedures. (E)
• Interview selected students for verification by the Department of Education; resolve conflicting information and obtain appropriate information and perform needs analysis to determine student's eligibility for aid. (E)
• Assist Associate Dean with planning and developing operating procedures for financial aid programs and services.
• Assist in the development of forms and procedures; verify eligibility; assure the disbursement of checks on a timely basis.
• Assist in composing informational materials pertaining to the Financial Aid Program for wide distribution on Campus, other campus sites and to the community at large.
• Attend financial aid conferences and training workshops to receive information of changes in program regulations, requirements and policies.
• Prepare and maintain a wide variety of records, reports and files.
• Perform related duties as assigned.
REQUIRED DUTIES:
Demonstrate sensitivity to and understanding of the diverse academic, socioeconomic, cultural, disability and ethnic backgrounds of community college students.
KNOWLEDGE OF:
• Applicable software.
• Modern office practices, procedures and equipment.
• Correct English usage, grammar, spelling, punctuation and vocabulary.
• District organization, operations, policies and procedures.
• Applicable sections of State Education Code.
• Personal and financial problems encountered by low income and non-traditional students.
• Methods and practices of record-keeping and reporting.
• Principles and techniques of interviewing and training.
• Rules, regulations and policies of federal, State and Campus student financial aid award programs.
• Accounting principles and procedures.
ABILITY TO:
• Assist with planning, organizing, overseeing and evaluating of financial aid programs and office services.
• Perform financial and statistical record-keeping work for a variety of federal and State financial aid programs.
• Prepare and maintain complete and concise reports, files and records.
• Read, interpret, apply and explain complex laws, regulations, policies and procedures regarding student financial aid and awards.
• Exercise sound judgment in reviewing student financial aid applications.
• Relate to various types of students.
• Coordinate operations with support services in payment of aid to students.
• Operate a variety of office equipment including computer terminal, programmable calendar and typewriter.
• Make arithmetic computations with speed and accuracy.
• Establish and maintain cooperative and effective working relationships with others.
• Work independently with little direction.
• Work confidentially with discretion.
Required Qualifications:
EDUCATION AND EXPERIENCE:
Any combination equivalent to: associate's degree in business or related field and two years of increasingly responsible related experience.
Desired/Preferred Qualifications:
Physical Demands:
ENVIRONMENT:
• Office environment.
*PHYSICAL ABILITIES: *
• Hearing and speaking to exchange information in person or on the telephone.
• Seeing to read a variety of materials.
• Dexterity of hands and fingers to operate a computer keyboard.
• Sitting or standing for extended periods of time.
Range/Step: Range 24, CSEA Salary Schedule
Salary Range: $3,133.85- $3,455.07/MO.
Benefits Information:
PART-TIME (less than .60 FTE): Part-time positions less than .60 FTE are not entitled to any District paid fringe benefits. The District does however; provide the employee prorated leaves including vacation, sick leave and paid holidays. Employees less than .50 FTE contribute to an Alternative Retirement System (Apple). Employees whose, FTE is between .50 and .60 contribute to the California Public Employees Retirement System (CalPERS).
BENEFITS/SALARY: The District offers a comprehensive benefits package for employees and dependents for positions whose FTE is .60 or higher, valued at over $20,407 annually with a $310.50 monthly out of pocket expense to employees + dependents for their monthly medical premiums. The package includes health, dental, vision, one (1) life insurance policy and an Employee Assistance program. Additional benefits include contributions to the Public Employee's Retirement System (PERS) which is integrated with Social Security, 457/403b options, Vacation days – 7.33 hrs per month for the first year, 96 hours of vacation leave per years 1-5, 12 sick days and 20 holidays.
SALARY: Step 1: $37,606.20/YR. – $41,460.84/YR Range 24, CSEA Salary Schedule; initial placement will not be higher than Step 3 of the salary schedule, he top step for this position is $55,410.25/YR.).
WORKING CONDITIONS: In accordance to Board Policy, smoking is restricted in many areas of the Yuba Community College District. Woodland Community College is a tobacco free campus.
WORK DAY, WORK WEEK, and WORK YEAR: The District has the right to establish work day, work week, work year; hours of positions within the District may vary.
PRE-EMPLOYMENT REQUIREMENTS: Employment is dependent upon Department of Justice (DOJ) clearance; all fees are the responsibility of the selected candidates and serves the purpose of obtaining a criminal history as authorized by the California Education Code. All prospective employees shall be required to provide verification of TB test.
This position is anticipated to be assigned to Yuba College but may be assigned temporarily or permanently within the District.
Posting Number: AS495P
Open Date: 07/09/2021
Close Date:
Review Start Date: 08/09/2021
Open Until Filled: Yes
Special Instructions to Applicants:
Please see Special Instructions for more details. APPLICATION PROCEDURE & DEADLINE: An on-line Classified application and the Equal Employment Opportunity Statement (attach in Word document), 3 reference contacts are required. Each section of the on-line application must be completed. If sections are left out on the on-line application, your application will be automatically disqualified.
To apply, visit https://apptrkr.com/2362506
EEO Statement
As an equal opportunity employer with a diverse staff and student population, the Yuba Community College District is committed to creating an inclusive and effective learning and working environment for all.
EQUAL EMPLOYMENT: Yuba Community College District is an Equal Employment Opportunity Employer and guarantees equal opportunity regardless of race, color, creed, national origin, ancestry, gender, marital status, disability, religious or political affiliation, age or sexual orientation and does not discriminate in its educational programs, in employment nor in any other of its activities.