VP/VC Admin/Business Services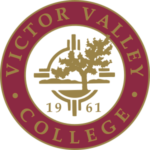 Website Victor Valley College
DEPUTY SUPERINTENDENT / EXECUTIVE VICE PRESIDENT, ADMINISTRATIVE SERVICES
Victor Valley College
Opening Date/Time: Wed. 09/02/20 12:00 AM Pacific Time
Closing Date/Time: Wed. 09/30/20 11:59 PM Pacific Time
Salary: $12,875.00 – $17,772.00 Monthly
$154,500.00 – $213,264.00 Annually
Job Type: Full-time
Department: Administrative Services
FLSA: Exempt position, not eligible for overtime compensation.
Basic Functions:
**FIRST DATE OF REVIEW IS SCHEDULED FOR SEPTEMBER 30, 2020**
THE TENTATIVE START DATE FOR THIS POSITION WILL BE
JANUARY 2, 2021
Victor Valley Community College District is searching for a visionary leader to serve as Deputy Superintendent/Executive Vice President, Administrative Services. Established in 1961, Victor Valley College (VVC) has served as the High Desert region's primary provider of higher education for nearly 60 years. The college's main campus in Victorville is 253 acres and centrally located to the three largest nearby communities of Victorville, Hesperia, and Apple Valley. VVC also features a 13-acre Regional Public Safety Training Center and an aviation program at the Southern California Logistics Airport. A population base of approximately 420,000 people with more than 30 feeder high schools and diploma-granting institutions rely on VVC for their higher education needs and workforce training. VVC is enriched by the diversity of its students, including Hispanics (59%), Whites (21.5%), African Americans (9.9%), multiple races (5.4%), Asians (1.4 %).
VVC's career education programs offer more than 100 certifications and teach fundamental skills that employers in almost every corner of the region need. The Nursing Program continues to rank among the top programs in the state for producing "ready to work" graduates. The Dual Enrollment Program, which works with local high schools to bolster the number of college-ready students, has grown to 15 partners. The College's Associated Student Body Council (ASB) has been named the "Campus of the Year" by the American Student Association of Community Colleges (ASACC) three times, most recently in 2019.
VVC has embraced the Caring Campus Initiative in order to encourage greater participation from the local community and increase student retention and success. The college believes it is particularly important for students from historically underserved populations, students of color, students from low-income households, and first-generation students to feel welcome and that they belong in college. Last year, an advisory group was established to lead VVC in its pursuit of the Aspen Prize for Community College Excellence, the nation's most distinctive award for community colleges, which highlights institutions with outstanding achievements in four areas: student learning, certificate and degree completion, employment and earnings, and high-levels of access and success for students of color and low-income students. VVC currently enrolls about 17,500 unduplicated students.
Representative Duties:
BASIC FUNCTION:
Under the general direction of the Superintendent/President, develop and implement the business and fiscal services necessary to support the mission of the District; to provide cost-effective services, and accurate information and to provide both short and long range planning to achieve effective management of available resources; plan, coordinate and conduct administrative support functions.
The Deputy Superintendent/Executive Vice-President, Administrative Services, functions as the chief business officer of the District with responsibilities for maintaining fiscal integrity and stability of the District through proper preparation and administration of the District budget; provides oversight of the District's Information Technology Services and Campus Police departments to ensure that these critical functions maintain a high level of service to the college community; maintain the District physical plant in a manner that assures a comfortable and safe workplace for employees and an atmosphere conducive to learning for students; oversee the areas including but not limited to, maintenance/operations, grounds, fiscal services, warehouse, purchasing, transportation, risk management, campus safety, and facilities construction; prepare all business reports and make presentations to the governing board; attend all board meetings.
REPRESENTATIVE DUTIES:
Plan, coordinate, direct and manage the functions and activities of the administrative services unit, including budget preparation and control, purchasing, fiscal record management, risk management, contract management, facilities construction and contracts, and systems and process related to the disbursement of funds. E
Participates as a member of the Superintendent/President's Cabinet; advises and confers with the Superintendent/President on management issues involving programs and services of the District, including development and revision of policies and procedures; serves as administrator in charge in the absence of the Superintendent/President; participates in long-range planning and strategic planning regarding College activities and programs; estimate financial impact of policy options in order to support the decision-making process. E
Plan and coordinate the preparation of the annual District budget; estimate income sources including state apportionment; recommend budget allocations; prepare budget projections and models, including long-range projections to develop a financial strategy for the District. E
Plan and present periodic financial statements and operations reports which provide data concerning the District income and expenditures. E
Prepare timely and accurate financial reports to ensure compliance with all District, county, State and federal requirements; maintain financial records and audit trails in accordance with State and District policy. E
Ensure effective and efficient operation of the procurement, inventory, warehousing, and stores system. E
Perform a variety of internal fiscal audits and alert appropriate management personnel on fiscal issues. E
Develop quality administrative support systems to promote foundation, grant development and other efforts to increase resources, and to assure effective organization of administrative services. E
Provide guidance to the budget advisory committee and other staff in proper budgeting processes; prepare and file adopted budget with County Superintendent of Schools; regularly review status of income and expenditure in relation to adopted budget with the Superintendent/President, Cabinet, and the governing board. E
Coordinate annual district audit and direct the implementation of auditor's recommendations. E
Interpret District policy for Administrative Services; make decisions on matters as necessary. E
Maintain current knowledge of legislation and educational trends pertinent to assigned functions and serve as a resource for other College personnel regarding related technical matters. E
Perform and direct a variety of special projects as assigned.
Direct and participate in the recruitment, selection, assignment, motivation and evaluation of assigned personnel; ensure development and availability of staff training/development programs; recommend action regarding placement, transfer or discipline of Administrative Services staff; and review staff requirements and consult with appropriate personnel. E
Participate in collective bargaining activities as assigned.
Represent District at local, State or national meetings pertinent to specific assignment; represent the District on related committees or commissions.
Perform other duties as assigned.
Requirements:
EDUCATION AND EXPERIENCE:
Any combination equivalent to: master's degree in accounting, business administration or related field, and eight (8) years increasingly responsible financial management experience in an educational institution, including community college service.
A sensitivity to and understanding of the diverse academic, socioeconomic, cultural, disability and ethnic background of district faculty, staff, and students.
WORKING CONDITIONS:
Office environment.
Position requires hearing and speaking to communicate and exchange information.
Knowledge and Abilities:
KNOWLEDGE OF:
Principles and practices of California community college finance, budgeting, accounting, and auditing policies, laws and regulations.
Audit, fiscal, and operational control, planning and research development methods, techniques, procedures and strategies.
Organization, policies, procedures and funding of facilities construction and contracts. Principles, methods, techniques, and strategies of modern organization, management, and supervision.
Legal mandates, policies, regulations, and guidelines pertaining to community college fiscal and operational management processes.
Data processing fundamentals and experience in interfacing business systems and data processing.
Principles and practices of California community college information technology systems operations and infrastructures.
Law enforcement operations and practices.
Systems development and design, principles of financial reporting, procurement, contract administration, and risk management.
Higher education auxiliary operations.
ABILITY TO:
Plan, organize, control and direct District-wide administrative services programs.
Perform a variety of research and development, statistical, financial and operational analysis.
Plan, develop, organize and conduct motivational and team building processes, and train, evaluate, and manage the functions and activities of the administrative services personnel.
Plan, develop, implement, and maintain budget planning, fiscal records management, storage, and retrieval systems, and operational evaluation and control procedures.
Communicate effectively in oral and written form.
Demonstrate a sensitivity to and understanding of diverse academic, socioeconomic, cultural, disability and ethnic backgrounds.
Prepare and deliver oral presentations.
Establish and maintain cooperative and effective working relationships with others, including local, state, and federal agencies and legislative bodies.
Prioritize and schedule work.
Manage and direct staff in administrative services operation.
Analyze situations accurately and adopt an effective course of action.
APPLICATION PROCEDURES:
Appointment to this position is subject to availability of funds. *Salary Schedule subject to change.*
To be considered a candidate for this position, all materials required should be received in the Victor Valley College Office of Human Resources by the First Review Date. Application materials may be accepted after this date, however, if a file is not complete by the First Review Date, the application may not be considered by the Screening Committee.
You may check your status at any time by logging into Victor Valley College Online Application Site at http://agency.governmentjobs.com/vvc/ with your username and password.
It is the applicant's responsibility to ensure that all requested materials are received. All material included in the application packet become District property, will not be returned, and will not be copied.
All information qualifying an applicant for the position must be included on the Victor Valley College application. To assist the District in determining whether an applicant meets the minimum requirements, descriptions of an applicant's present and past job duties should include details pertinent to the position for which he/she is applying.
Applicants may be notified by email during any phase of this recruitment regarding status. This recruitment may be used to fill future vacancies.
If it is unclear whether an applicant meets the minimum qualifications for the position from the application, that applicant will be disqualified.
It is not unusual for the District to receive hundreds of applications for a position. For this reason, it is advantageous to make the application as easy to review as possible.
Candidates wishing to apply for more than one position must apply for each position separately.
A complete file consists of all of the following:
1. Completed electronic Victor Valley College Application
2. Letter expressing interest in the position
3. Current resume
4. Copies of transcripts showing college degrees and course-work. NOTE: Degrees must be from an accredited institution. It is the responsibility of the candidate to include U.S. evaluations of non-U.S. transcripts with their application.
Victor Valley College is an Equal Opportunity Employer. Victor Valley College prohibits sexual harassment and assures that all employees will enjoy equal opportunity regardless of race, color, religion, marital status, sex, sexual orientation, national origin, age, disability, or status as a veteran. Employment acceptance or rejection shall be based on job-related qualifications.
To Apply https://apptrkr.com/1994442