CEO/Chancellor
February 5, 2021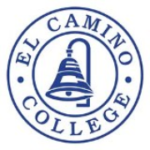 Website El Camino College
The El Camino Community College District Superintendent/President is responsible for all aspects of college management and reports directly to the five-member Board of Trustees. The Superintendent/President provides leadership and advocacy in support of the District's mission of student access and success.
El Camino College makes a positive difference in people's lives. We provide innovative and excellent comprehensive educational programs and services that promote student learning, equity, and success in collaboration with our diverse communities.
For more information and position requirements, click here to view the recruitment brochure.
Application materials will only be accepted electronically:
Click the link below to start the application.
If you have any questions about the application process, please email Benjamin Duran, bduran@pplpros.com and Lisa Sugimoto, lsugimoto@pplpros.com.
If you are experiencing technical difficulties, please email grant@25comm.com
The following items must be submitted:
A complete application (found on website above).
In a cover letter of five pages or less, candidates should state how they would address the "Opportunities and Challenges" and to what degree they meet the "Personal and Professional Characteristics".
A current résumé.
References: Provide the names, titles, email addresses, and telephone numbers of two supervisors, two direct reports (including one classified or support staff), two faculty members and two business or community leaders.
Pertinent transcripts as stated in the required qualifications (Unofficial computer-generated academic records/transcripts must include the name of the institution and degrees awarded to be acceptable.) Multiple page transcripts must be loaded as ONE PDF document.
The position is OPEN UNTIL FILLED.
Review of materials will begin February 8, 2021. In order to be considered for the first screening application materials must be submitted no later than February 5, 2021.
Travel Expenses
The District shall reimburse reasonable travel expenses to those invited to the first level interviews and finalists who are invited to an interview with the Board of Trustees.
Benefits and Compensation
El Camino College offers a competitive and comprehensive core of work/life benefits. Salary is competitive and commensurate with experience and negotiated with the Board.
For more information, contact:
The El Camino Community College District is committed to providing an educational and employment environment in which no person is subjected to discrimination on the basis of actual or perceived race, color, ancestry, national origin, religion, creed, age (over 40), disability (mental or physical), sex, gender (including pregnancy and childbirth), sexual orientation, gender identity, gender expression, medical condition, genetic information, marital status, military and veteran status, or retaliation; or on any other basis as required by state and federal law.
Applicants with disabilities requiring special accommodations must contact Human Resources at least five (5) working days prior to the final filing date.
https://elcamino.formstack.com/forms/reasonable_accommodation_request_form