CEO/Chancellor
August 13, 2021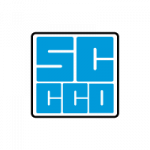 Website State Center Community College District
Chancellor
State Center Community College District
Closing Date: 8/13/2021 at 11:55 PM
Campus Location:
Start Date: 06/15/2021
Essential Functions:
ABOUT THE POSITION
State Center Community College District (SCCCD) is seeking an experienced and visionary leader to serve as the next chancellor for our multi-college district. The Chancellor will provide unifying and participatory leadership to a dynamic, complex, diverse district. The Chancellor will build upon the district's strong legacy of achievement and leadership in the communities served.
As chief executive officer of the District, the Chancellor is responsible to the Governing Board for the administration of the District in accordance with the provisions of the California Education Code and the policies of the District. The Chancellor exercises general supervision over the offices of the College Presidents, Vice Chancellors, Executive Directors of Public and Legislative Relations and Foundation, General Counsel and Chief Technology Officer.
At State Center Community College District we value the ability to serve students from a broad range of cultural heritages, socioeconomic backgrounds, genders, abilities and orientations. We prioritize applicants who demonstrate they understand the benefits a diverse student population brings to a community college. The successful chancellor will be an equity-minded individual committed to student success by collaborating with faculty, classified staff, administration, students and community partners who are also dedicated to closing equity gaps. An equity-minded individual is a person who:
Understands the importance of holding ourselves accountable as educators for closing equity gaps and engaging in equitable practices;
Reframes inequities as a problem of practice and views the elimination of inequities as an individual and collective responsibility;
Encourages positive race-consciousness and embraces human difference;
Reflects on institutional and teaching practices and aims to create a culturally responsive environment; and
Strategically builds buy-in and participation for equity-related initiatives.
State Center Community College District includes four colleges (Fresno City College, Reedley College, Clovis Community College, and Madera Community College) and multiple centers. The District employs over 2,800 employees, enrolls nearly 70,000 students & covers more than 5,743 square miles spanning four counties, serving approximately 1.7 million people and 38 unified and high school districts in urban and rural territories.
The ideal candidate will share State Center Community College District's commitment to empowering our colleges in their efforts to promote exemplary educational opportunities and to provide safe, inclusive, and supportive learning environments leading to student success and global competitiveness which will transform our region.
Duties and Responsibilities
Under administrative direction of the Board of the Trustees and in accordance with provisions of the California Education Code, the rules and regulations of the Board of Governors of the California Community Colleges, and the policies and administrative regulations of the District, the Chancellor will perform the following duties:
Serves as the chief executive officer of the District;
Provides leadership to a large and complex multi-college district committed to student success by providing quality instructional programs and support services while serving an increasingly diverse population;
Articulate a vision for the future of State Center Community College District in a clear and compelling manner
Serve as a strategic advisor to the Board of Trustees; work with an elected Board of Trustees in an open and receptive manner, to support a clear delineation between the roles of the Board and the administration and implement Board policies, regulations and processes
Provide day-to-day leadership and work with employees to ensure a high-performance, service-oriented work environment that supports achievement of the District's mission, objectives and values; promotes workplace diversity, inclusion, cultural competency and a positive work environment
Be an approachable and highly visible leader throughout the District, who provides leadership, inspiration and support for the success of students and the advancement of the institution
Create a culture of inquiry and effective decision making based on data analysis and evaluation.
Provide leadership in the allocation of resources and program management across the District
Build on existing relationships and initiate new programs with K-16 partners to support the teaching and learning process; strengthen the relationship between the College and the local communities, and solicit input and support from community representatives
Encourage innovation and spearhead a District-wide student success initiative to improve levels of learning, completion, four-year transfer, post-graduation success in the labor markets, and closing gaps based on race and socio-economic status
Provide leadership for the District to continue to value and respect multicultural populations with an understanding of the programs and services necessary to facilitate equitable access, retention and success; support a culturally inclusive environment that promotes diversity, collaboration, communication, and collegiality in achieving the District's goal of maintaining a student-centered learning environment
Provide leadership and be responsive to members of the business and industry sector in promoting a high-wage, high-demand workforce and economic development initiatives that address the current and future needs of the region and state
Provide a successful track record of raising funds, managing budgets and demonstrating good fiscal management
Plan, organize, direct, control, integrate and evaluate work of the District leadership team; develop, implement and monitor work plans to achieve goals and objectives; provide leadership to the development of and monitors performance against the annual District budget; manage and direct the development, implementation and evaluation of plans, work processes, systems and procedures to achieve annual goals, objectives and work standards.
Work to advance the State Chancellor's Vision for Success; develop and build partnerships with K-12, college, and university partners in the development of career and/or transfer pathways.
ADD: For a complete job description, click on the following link:
Minimum Qualifications:
All candidates must have evidence of responsiveness to and understanding of the diverse academic, socioeconomic, cultural, disability, gender, gender identity, sexual orientation, and ethnic backgrounds of community college students, as these factors relate to the need for equity-minded practices; AND
Earned master's degree from a regionally accredited institution or equivalent;
AND
Five (5) years of senior-level administrative experience in education, defined as an executive position reporting directly to a governing body or chief executive officer and being responsible for a broad operational segment of the organization with significant fiscal and programmatic oversight (e.g., academic affairs, student services, administrative services, college campus);
OR
Possession of a valid California Community College Supervisory Credential.
Licenses, certificates and other requirements
A valid California driver's license and the ability to maintain insurability under the District's vehicle insurance program.
Desirable Qualifications:
Experience and skill with addressing issues of equity;
Recent experience working with African American, Latinx, Native American, and other racially minoritized students and an understanding of how historical patterns of exclusion of these groups in higher education shape patterns of participation and outcomes;
Willingness to examine and remediate one's relational practices to more effectively engage and support racially minoritized students;
Doctorate degree from a regionally accredited institution;
Community College Presidential experience;
Administrative experience in a large single-college district or in a multi-college district;
Demonstrated leadership experience providing support for the comprehensive student experience;
Proven record of successful management of resources, including integrated planning and budget development, during both increasing and decreasing budget cycles;
Demonstrated experience to effectively navigate the complexities of the community college policy, legal and accreditation environment or equivalent;
Successful external resource development experience, including pursuit of grant funding and community support through partnerships and foundation;
Skilled in the use and application of technology including video conferencing and virtual meeting platforms, appropriate office software, applicable learning management systems (LMS), and the application of data analysis and reporting technology; and
Proven ability to advocate at the various levels of government on behalf of the District and its colleges.
Conditions of Employment:
Salary and Benefits:
State Center Community College District offers a comprehensive fringe benefit package including medical, dental, vision, life insurance, sick leave, vacation benefits and the California State Teachers' Retirement System (CalSTRS) or Public Employee Retirement System (CalPERS). Salary and other benefits are competitive and negotiable, and depend upon experience and qualifications. The District offers a competitive salary that is negotiable. The successful candidate should be available for service no later than January 1, 2022.
Selection Procedure:
TO FILE AN APPLICATION
All inquiries, nominations, and applications will be held in the strictest confidence.
Application materials will only be accepted electronically.
Applications will be accepted until the position is filled. To be included in the first screening of applications, submit the following application materials by 11:55 p.m. on August 13, 2021.
A State Center Community College District application, which can be accessed at SCCCD Job Opportunities.
Transcripts, unofficial copies accepted – must indicate conferred degree(s) that support the minimum qualifications.
A cover letter, of no more than six (6) pages, that succinctly addresses to what extent the candidate meets the minimum and desired qualifications sought for this position. Candidates should cite specific examples from their background and experience to demonstrate they possess the knowledge and expertise necessary for this position to serve the needs of the State Center Community College District
A current resume or curriculum vitae of no more than six (6) pages, describing professional experience, educational background, and other pertinent information.
A list of eight (8) references: including two supervisors, two subordinates (including one support staff member), two faculty (or equivalent), and two community members. Include a contact number and e-mail addresses for each individual.
Note: References will not be contacted without the candidate's permission.
CANDIDATES INQUIRIES
The executive search firm, PPL, Inc. has been retained to assist with the search. For confidential inquiries and nominations, please contact:
Jim Riggs, Ed. D.
PPL, Inc.
(209) 559-6550
OR
Benjamin T. Duran, Ed. D.
PPL, Inc.
(209) 761-0534
For questions about the application process, please contact:
Paola Lopez
Senior Human Resources Technician
State Center Community College District
(559) 243-7135
Selection Process
Applications will initially be screened by the search consulting firm to determine which applicants meet the minimum qualifications as stated in the job announcement.
From the applicants who meet the minimum qualifications and who have submitted all the required documents, a search advisory committee will screen the application packets and determine the candidates who are best qualified based on the minimum qualifications and desirable qualifications. Those candidates will be invited to interview. Interviews are tentatively scheduled for the week of September 20, 2021
The search advisory committee typically includes faculty, staff, administrators, students and community members.
Finalists will be invited for additional interviews and public forums tentatively planned for mid-October. The Board of Trustees will also interview the finalists, tentatively scheduled for the week of October 18, 2021
The new chancellor will be expected to assume duties on or about January 3, 2022.
Submission of application and related materials is the applicant's responsibility and must be submitted through the District's online applicant portal. The District reserves the right to re-advertise or to delay indefinitely the filling of a position if it is deemed that the applicants for the position do not constitute an adequate applicant pool or if funding is not available. All application materials are subject to verification. False statements may be cause for disqualification or discharge from employment.
State Center Community College District is an equal opportunity employer. It is our pledge to treat all applicants fairly and equitably in the recruitment and selection process. We endeavor to be a service-minded organization and respond, as best as we can, to the needs of our applicants and the faculty, staff and administrators we work with in the District.
Additional Information:
To be considered for this position please visit our web site and apply on line at the following link: https://apptrkr.com/2308806
EOE