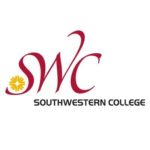 Website Southwestern College
Director, Finance
Southwestern College
Work Site: 900 Otay Lakes Road, Chula Vista, CA 91910
Department: Finance
District Values
Incumbents in District positions are expected to exhibit an equity-minded focus, responsiveness, and sensitivity to and understanding of the diverse academic, socioeconomic, cultural, gender identity, sexual orientation, and ethnic backgrounds of community college students, and employees, including those with physical or learning disabilities, and successfully foster and support an inclusive educational and employment environment.
Responsibilities:
Under general direction, plans, organizes, and manages all functions and activities of the District's Financial Services programs and operations; administers, coordinates, develops, and implements a financial management program to provide accountability for District-wide accounting, cashiering, payroll, financial analysis, and budget functions; directs and supervises accounting work in connection with District-wide budget, revenue, and expenditure accounting; manages District cash flow within the District's investment policy and procedures; provides highly responsible and complex professional assistance to the Vice President, Business and Financial Affairs in areas of expertise; and performs related work as required.
REPRESENTATIVE DUTIES:
Plans, organizes, directs, and provides leadership for Financial Services functions, services, and activities including accounting, cashiering, grants, contracts, accounts payable, accounts receivable, payroll, finance, special projects, and budget functions; oversees the management and integrity of all District financial resources.
Monitors and evaluates the efficiency and effectiveness of service delivery methods and procedures; within District policy, establishes appropriate budget, service, and staffing levels.
Plans, directs, and coordinates the work of assigned staff; reviews and evaluates work products, methods, and procedures; collaborates with staff to plan, develop, and implement effective programs and support services in assigned areas of responsibilities.
Oversees, participates in, and directs the preparation of periodic financial, budget, and related reports for the Vice President for Business and Financial Affairs, Superintendent/President, and Governing Board; supervises the preparation of special financial or statistical research or analytical studies to assist the administration or Board in the formulation of new policies in planning of new or revised programs; in the absence of the Vice President, Business and Financial Affairs, participates in President's Cabinet or other meetings to advise on District-wide accounting and/or budgetary issues; attends Governing Board meetings as required.
Develops financial procedures for new or revised District-wide programs; participates in the development of District financial policy; provides direction to District administrators on fiscal affairs.
Performs related duties as assigned.
Knowledge and Abilities:
MUST HAVE KNOWLEDGE OF:
Administrative principles and practices, including goal setting, budget development, program development, implementation, and evaluation.
Organizational and management practices as applied to the analysis and evaluation of projects, programs, policies, procedures, and operational needs.
Principles and practices of employee supervision, including work planning, assignment, review, and evaluation, and the training of staff in work methods and procedures.
Principles and practices of enterprise-wide budget preparation and administration
Applicable federal, state, local, and District laws, regulations, ordinances, policies, and procedures relevant to assigned programs, projects, and operations.
Contemporary issues of inclusion, social justice, diversity, access, and equity as related to higher education.
Methods and techniques for the development of presentations, business correspondence, research and reporting, and information distribution.
Principles and practices of financial and statistical recordkeeping.
Modern office practices, procedures, technology, and computer equipment and applications, including word processing, database, and spreadsheet applications.
English usage, spelling, vocabulary, grammar, and punctuation.
Techniques for effectively representing the District in contacts with governmental agencies, community groups, and various business, professional, educational, regulatory, and legislative organizations.
Techniques for providing a high level of customer service by effectively interacting with students, staff, faculty, representatives of outside organizations, and members of the public, including individuals of diverse academic, socioeconomic, ethnic, religious, and cultural backgrounds, physical ability, and sexual orientation.
MUST HAVE ABILITY TO:
Develop and monitor large and complex budgets and effectively utilize resources.
Develop and implement internal controls.
Interpret, apply, explain, and ensure compliance with applicable federal, state, local, and District laws, regulations, ordinances, policies, and procedures.
Research, analyze, and evaluate new service delivery methods, procedures, and techniques.
Prepare clear and concise reports, correspondence, policies, procedures, and other written materials.
Gather and analyze data, evaluate alternatives, and make sound recommendations.
Effectively use computer systems, software applications relevant to work performed, and modern business equipment to perform a variety of work tasks.
Communicate clearly and concisely, both orally and in writing, using appropriate English grammar and syntax.
Understand scope of authority in making independent decisions.
Use tact, initiative, prudence, ethics, and independent judgment within general policy, procedural, and legal guidelines.
Establish, maintain, and foster positive and effective working relationships with those contacted in the course of work.
Education and Experience:
Any combination of training and experience that would provide the required knowledge, skills, and abilities is qualifying. A typical way to obtain the required qualifications would be:
Equivalent to a bachelor's degree from an accredited college or university with major coursework in accounting, finance, business administration, or a related field
AND
Five (5) of increasingly responsible management and/or administrative experience in finance, accounting, budget development, or related fiscal programs, preferably in an institution of higher education using a complex integrated finance enterprise application system.
Minimum Qualifications: (Faculty and Academic Administrator Positions Only)
Desirable Qualifications:
A master's degree is desired.
Salary
Range 45, Steps 1-5, $11,145.83-$13,547.58. An excellent benefits package which includes medical, vision, dental, retirement, vacation, generous sick leave package, and life insurance is available for the employee and eligible dependents. This position is a classified exempt position in accordance with the Fair Labor Standards Act and California Education Code Section 88020. The employee holding this position is not eligible for overtime compensation.
Start Date
As soon as the successful candidate is identified and following the subsequent governing board approval.
Screening Deadline
All application materials must be received on-line at https://jobs.swccd.edu. Position is open until filled. Applications received by the first screening deadline of 11:59 p.m. on Friday, June 18, 2021 are guaranteed to be reviewed by the selection committee. Any application received after the deadline is not guaranteed a review.
Work Schedule:
Monday-Friday: 8:00 a.m.-5:00 p.m. (Approximately)
Successful candidate may be assigned to any of the campus sites (Chula Vista, National City, Otay Mesa, and/or San Ysidro).
Additional Information:
We regret we are unable to accept faxed, e-mailed, mailed, or hand delivered application materials. Only complete application materials submitted through SWC online system will be accepted. To complete and submit your application for this position, please visit our online employment website at https://jobs.swccd.edu. All required information must be submitted online before the review date and time indicated on the job posting.
A confirmation number will be assigned if your application packet has been successfully submitted. Assistance with the online application process is available through the Human Resources Office at 900 Otay Lakes Road, Chula Vista, CA 91910; telephone: (619) 482-6395 or e-mail to employment@swccd.edu.
It is the sole responsibility of the applicant to ensure that all application materials are received by the review deadline date. A separate, complete application packet is required for each position for which you are applying for. All materials included in your application packet become District property, will not be returned, will not be copied, and will be considered for this opening only.
Candidates selected for employment with Southwestern Community College District must be fingerprinted by an electronic fingerprinting service (i.e. LiveScan) within 10 days of employment; provide clearance of tuberculosis (dated within the past 4 years and renewed every four years as a condition of continued employment) within 60 days of employment; provide proof of eligibility to work in the United States.
In addition to the above, for Faculty/Administrator positions (only), successful candidate must submit official (sealed) college transcripts confirming date degree conferred and/or a valid CA Community College Credential.
Reasonable accommodations will be provided to candidates with verified disabilities. Accommodation requests should be made at the time the interview appointment is scheduled.
As an Equal Opportunity Employer and in compliance with the Americans with Disabilities Act, Southwestern Community College District will make reasonable accommodations for individuals with disabilities.
The Southwestern Community College District shall not discriminate against any person in employment or in any program affiliated with the District on the basis of age, ancestry, color, ethnic group identification, national origin, religion, race, sex, sexual orientation, physical or mental disability, veteran status, or on the basis of these perceived characteristics, or based on association with a person or group with one or more of these actual or perceived characteristics.
Notice of Availability of the Annual Security Report – Southwestern College is committed to assisting all members of the community in providing for their own safety and security. The Annual Security Report is available on the SWCPD website at https://www.swccd.edu/student-support/safety-and-security/jeanne-clery-act/.
If you would like to receive a hard copy of the Annual Security Report, which contains this information, you can stop by the SWC College Police Department or you can request that a copy be mailed to you by calling (619) 482-6390.
The report contains information regarding campus security and personal safety including topics such as: crime prevention; public safety authority; crime reporting policies; programs to prevent dating violence, domestic violence, sexual assault, and stalking; the procedures the College will follow when one of these crimes is reported; and other matters of importance related to security on campus. The report also contains information about crime statistics for the three most recent calendar years concerning reported crimes that occurred on campus; in certain off-campus buildings or property owned or controlled by the College or a recognized student organization; and on public property within, or immediately adjacent to and accessible from the campus.
This information is required by law and is provided by the SWC College Police Department.
Drug and Alcohol Abuse Prevention Plan (DAAPP) – More information about the DAAPP, including the Drug Free Environment and Drug Prevention Program Policy and Procedure and Biennial report can be found in the Health and Safety Section of the campus Consumer Information page (http://www.swccd.edu/index.aspx?page=1084)
To apply, visit: https://apptrkr.com/2276836