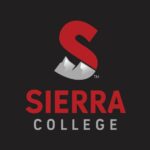 Website Sierra College
Sierra College has committed to foundationally re-engineer its programs and services using Guided Pathways to increase student achievement, ensure student equity, and effect timely goal completion. Under administrative direction of the Assistant Superintendent/Vice President of Student Services, this position provides innovative and professional leadership in Student Services, with a keen strategic and systemic focus on student diversity, equity, inclusion, and success. The Dean of Student Services centralizes equity-mindedness in collaboration with managers, program directors, and other deans to align student support services with departments, divisions, centers, interest areas, and institutional guided pathways. This position serves as a member of the District's management team to provide leadership in matters relating to the administration of assigned programs within Student Services, and to do related work as required. Specific areas of assignment may include providing leadership and oversight for Counseling, Special Programs (such as DSPS, EOPS, CalWORKS, TRiO, Veterans, Guardian Scholars/NextUp, Umoja, Puente, and Honors Programs), Enrollment Services (including Financial Aid and Admissions and Records), Outreach, Transfer and Career Connections, Student Conduct, Residence Life, Basic Needs, Behavioral Intervention CARE Team, and/or the Success Center.
Sierra College has a strong commitment to the achievement of equity and inclusion among its faculty, staff, and students, and values the rich diverse backgrounds that make up the campus community. The Dean of Student Services must demonstrate a profound understanding of and experience with successfully supporting individuals with varying backgrounds. This includes persons with disabilities, various gender identities, various sexual orientations, individuals from historically underrepresented communities, and other groups to ensure the District provides strategies for success, as well as proactive, student-centered practices and policies committed to eliminating equity gaps.