Other Administrative Postion
This position has been filled
May 21, 2021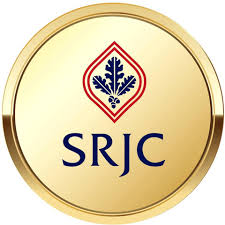 Website Santa Rosa Junior College
POLICE SERGEANT (NON-EXEMPT)
SANTA ROSA JUNIOR COLLEGE
SALARY: $7,324.00 – $8,903.00 Monthly
OPENING DATE: 06/04/20
CLOSING DATE: 05/21/21 11:59 PM
Description
FILING DEADLINE: FRIDAY, MAY 21, 2021
It is the candidate's responsibility to be sure that ALL required materials are submitted by the filing deadline.
COMPENSATION AND BENEFITS:
Salary Range: $7,324 – $8,903 per month (2020/21 Management Salary Schedule); maximum salary placement of $8,075 is based on assessment of previous experience as documented in application materials. An additional 2% compensation will be added to the base salary for an earned doctorate degree.
Fringe benefits: The District offers a competitive benefit package which includes health & welfare (medical/dental/vision/life/long-term disability) benefits for employees and eligible dependents.
Leave/Holiday time: Management employees earn 1 day of sick leave and 1.8333 days of vacation for each month worked. They are also entitled to holidays recognized by the District (14 holidays/year).
Housing Assistance: Reduced fees for mortgage loans and real estate services may be available to the candidate selected for this position (contact Human Resources for more information)
ABOUT SRJC:
Santa Rosa Junior College is an institution that has been a part of the community for more than 100 years, located in Sonoma County, California. Sonoma County is rich in history, beauty, and culture and it is one of the finest places to live on earth. Over 1.7 million students have attended SRJC in its more than 100-year history, many of whom are drawn to the college for its academic excellence, superb faculty and staff, comprehensive student services and beautiful grounds. At SRJC, we value learning that includes:
Excellent and innovative instruction and support services;
A learning- and learner-centered environment;
A welcoming physical environment;
Equity-minded faculty and staff who demonstrate empathetic and supportive attitudes;
Access to programs and courses that lead to transfer and/or gainful employment.
Access to lifelong learning opportunities
SRJC is committed to diversity, equity, inclusion and anti-racism. We are a designated Hispanic-Serving Institution, reflecting the great responsibility that the College has to the educational attainment and economic well-being of the surrounding community and supporting of all diverse groups. In 2019 and 2020, SRJC received the INSIGHT Into Diversity Higher Education Excellence in Diversity (HEED) Award. This award recognizes colleges and universities that demonstrate an outstanding commitment to diversity and inclusion and SRJC was the only California Community College recipient of this award. The ideal candidate will share SRJC's commitment to be an inclusive, diverse and sustainable learning community that engages the whole person.
SCOPE OF POSITION:
Santa Rosa Junior College is seeking an individual with demonstrated management and law enforcement skills to join an outstanding team of managers and staff to provide high quality services to our District, our community, and most importantly to our students. This is a full-time, management position (non-exempt) in the District Police Department of Santa Rosa Junior College. The District Police Department functions 24 hours a day, 7 days a week; and performs related shift work as required. Police Sergeants are assigned shifts which include all hours of the day, weekends and holidays. Appointments are contingent upon funding and Board approval.
Under the direction of the Chief of Police, serve as first-line supervisor for police officers, community service officers, dispatchers, police cadets, and other professional staff; enforce District policies, procedures, and safety regulations and applicable local, Federal, and State laws and ordinances; provide and supervise Department services District-wide; perform specialized police work; train and evaluate the performance of assigned staff.
DEPARTMENT DESCRIPTION:
The Santa Rosa Junior College District Police Department includes 14 sworn Police Officers, 7 police dispatchers, 7 non-sworn Community Service Officers, and 15 to 30 Cadets (varies by semester). This Police Department was P.O.S.T. accredited in 1988. SRJC has over 36,000 students, faculty, and staff a semester combined with dozens of other sites across Sonoma County.
Essential Functions
KEY DUTIES AND RESPONSIBILITIES:
Examples of key duties are interpreted as being descriptive and not restrictive in nature. Incumbents routinely perform approximately 80% of the duties below.
Serve as Watch Commander for assigned shifts; train and evaluate the performance of assigned personnel; interview and select employees and recommend transfers, reassignment, termination and disciplinary actions.
Perform specialized police work; assess and supervise the need for use of deadly force and less lethal force options including physical control holds, chemical weapons, impact weapons, and firearms.
Patrol District properties and surrounding areas by vehicle, bicycle, or foot to establish positive rapport and cooperative relationships with the public and members of the District community; deter, locate, reprimand, detain, cite, and/or arrest persons committing crimes, creating disruptions, or violating District policies or procedures.
Conduct and/or supervise criminal and civil investigations, evidence collection and maintenance; review reports and provide feedback; write complex criminal, civil, and incident reports; maintain accurate and complete records and reports; respond to subpoenas; testify in court.
Operate department and law enforcement computer systems and programs; operate police vehicles, mobile data terminals, police radios, and other police equipment.
Perform and/or supervise special assignments such as, emergency disaster planning, cadet program, evidence and property, crime prevention, gang suppression, Field Training Officers program, investigations, parking and transportation programs and in-service training.
Confer with legal counsel, and other staff regarding police department and District issues; make recommendations to correct problems.
Provide non-police related support services, such as locking and unlocking buildings and facilities, call-outs of maintenance, grounds, custodial, faculty and staff for incidents occurring during evenings, weekends, holidays, and special events.
Supervise the District's emergency preparedness procedures to include evacuation of buildings and facilities, securing perimeters, coordination of fire, medical, communication, utilities, and other emergency services.
Maintain cooperative working relationships with local, State, and Federal law enforcement and criminal justice agencies; District Attorney's office, and the courts.
Oversee and supervise critical incidents in the absence of the Lieutenant or Chief of Police.
Serve as a member in District, community, Federal, and State meetings, task forces, and committees; represent the District and department; attend mandatory P.O.S.T., department, and in-service training to maintain required law enforcement standards.
Make recommendations to the Lieutenant and the Chief of Police on department budget, staffing, and operational efficiency and service; prepares reports as necessary.
KNOWLEDGE OF:
Law enforcement and safety principles, practices and techniques.
Applicable laws, rules, and regulations governing the functions of a Police Department including Peace Officer Bill of Rights.
Principles and procedures of supervision and State mandated law enforcement sworn and non-sworn personnel training standards.
Law enforcement computer operating systems, software programs, and technology for integrated fire, access control, and security systems.
Community-Oriented Policing (C.O.P.) and educational law enforcement principles, practices, techniques, and mandates.
District mission and vision statements, shared governance practices, accreditation process, and principles of governance in the California Community College System.
Interpersonal skills using tact, patience and courtesy.
Operation of a computer and assigned software.
Record-keeping and report preparation techniques.
ABILITY TO:
Train, supervise, and evaluate, staff.
Work independently and make sound judgments and decisions.
Enforce applicable laws, rules, policies, protocols, conduct investigations, and handle violent, mentally ill, and dangerous individuals.
Patrol District properties inside and outside and surrounding areas by foot, bicycle, or vehicle.
Establish and maintain cooperative and effective working relationships with others.
Analyze situations accurately and adopt an effective course of action.
Understand and interpret District employee labor contracts.
Demonstrate sensitivity to, and respect for, a diverse population.
Plan and organize work.
Work independently with little direction.
Communicate effectively both orally and in writing.
Prepare and maintain comprehensive records and reports.
Demonstrate sensitivity to, and respect for, a diverse population.
Minimum Qualifications
Candidates/incumbents must meet the minimum qualifications as detailed below, or file for equivalency. Equivalency decisions are made on the basis of a combination of education and experience that would likely provide the required knowledge and abilities. If requesting consideration on the basis of equivalency, an Equivalency Application is required at the time of interest in a position (equivalency decisions are made by the supervising administrators, in coordination with the department where the vacancy exists, if needed.)
EDUCATION AND EXPERIENCE
Associate's degree including significant course work in criminal justice, law enforcement or related field; AND
Increasingly responsible experience as a sworn police officer.
LICENSES AND OTHER REQUIREMENTS:
Valid California Peace Officer Standards and Training (P.O.S.T.) Intermediate certificate.
Incumbents must complete minimum required hours of advanced officer course work and remain current in P.O.S.T. requirements.
Incumbents must be able to successfully complete a P.O.S.T. Supervisory course and obtain a P.O.S.T. Supervisory certificate within two (2) years of appointment.
Valid California driver's license.
WORKING CONDITIONS:
PHYSICAL DEMANDS:
Sitting, standing and walking for extended periods of time.
Bending at the waist, kneeling or crouching.
Dexterity of hands and fingers to utilize assigned equipment.
Pushing, pulling, lifting and carrying heavy objects.
HAZARDS:
Potential physical hazards involved in intervening in anti-social, illegal and violent behavior.
Contact with dissatisfied or abusive individuals.
Firearms and other police-issued weapons or tools.
The conditions herein are representative of those that must be met by an employee to successfully perform the essential functions of this job. Reasonable accommodations may be made to enable individuals with disabilities to perform the essential job functions.
Application Procedures
In order to be given consideration for this position, applicants must submit the following documents by the filing deadline:
A completed Santa Rosa Junior College Employment Application and responses to Agency-wide Questions. Please provide contact information (phone number and email address) for three professional references.
A cover letter explaining your interest in the position, including how you meet the requirements and are qualified to perform the duties as listed in the "Key Duties and Responsibilities" section of this job announcement.
Current Resume.
Transcripts of all college level course work, including confirmation of degrees. Unofficial copies (both sides) are acceptable if the unofficial document includes a seal, watermark, or other proof that the document was provided by an educational institution. Official transcripts must be submitted prior to hiring. If transcripts are from an institution outside of the United States, applicants must provide a formal evaluation of their foreign degree(s) at the time of application. Contact the Human Resources Department for more information.
If you do not meet the minimum qualifications and would like to be considered, please submit a completed Equivalency Form and supporting documents: Management Equivalency application. (Download PDF reader)
Copies of valid Basic, Intermediate, and Advanced P.O.S.T. certificates. (Please attach the document(s) under the supplemental attachment section of the application.)
A valid California Driver's License or the ability to obtain one prior to employment and copy of current (within the last 6 months) good driver's report. (Please attach the document(s) under the supplemental attachment section of the application.)
Possession of a valid P.O.S.T. Supervisory certificate or ability to obtain one within two (2) years of employment. (Please attach the document(s) under the supplemental attachment section of the application.)
PLEASE SUBMIT ONLY MATERIALS REQUESTED.
Following the filing deadline, applications which are complete for screening will be reviewed by a screening committee. Approximately 2-3 weeks later, Human Resources will notify you whether or not you have been selected for interview. Those applicants most suitably qualified for the position will be invited to interview with a Screening Committee. The Screening Committee may include representatives from the Faculty, the Administration, the Classified Staff, and the Associated Students.
If you are in need of accommodation in order to apply or interview for this opening, please contact the Human Resources Department.
MORE ABOUT SRJC HUMAN RESOURCES
PHYSICAL ADDRESS: Bussman Hall Annex
MAILING ADDRESS: 1501 Mendocino Avenue, Santa Rosa, CA 95401
PHONE: (707) 527-4954
FAX: (707) 527-4967
EMAIL: bhodenfield@santarosa.edu
All documents included in your online employment application become the property of the District. Your employment application for this opening will not automatically be considered for future openings. New employment application(s) must be submitted for each opening.
Due to COVID-19, the Human Resources staff are working remotely until further notice.
CONDITIONS OF EMPLOYMENT (Prior to beginning employment):
In accordance with Federal Law all employees must provide proof of eligibility to work in the United States;
Must be fingerprinted in California and have background clearance (at applicant's expense); and
Must take a TB test (once hired and every four years thereafter).
Within 6 months of employment, must complete required District trainings such as Title IX, Mandated Reporter.
Campus Security Policy and Campus Crime Statistics Act (Jeanne Clery Disclosure)
Sonoma County Junior College District's annual security report includes statistics for the previous three years concerning reported crimes that occurred on campus; in certain off-campus buildings or property owned or controlled by Sonoma County Junior College District; and on public property within, or immediately adjacent to and accessible from, the campus. The report also includes institutional policies concerning campus security, such as policies concerning alcohol and drug use, crime prevention, the reporting of crimes, sexual assault, and other matters. You can read or obtain a full copy of this report by going to https://police.santarosa.edu/. Paper copies of the full report are available upon request by contacting Police Department Records at (707) 527-4963 or by coming to the Sonoma County Junior College District Police Department located at 2032 Armory Drive, Pedroncelli Center, Santa Rosa Campus.
Equal Employment Opportunity
SRJC attracts and retains the most qualified faculty and staff from diverse backgrounds. This is achieved through an inclusive recruitment strategy and a rigorous, thorough hiring process that begins with the fair and consistent evaluation of each application for minimum qualifications and demonstrated skills specific to each position/assignment. Because the ability to serve students from broad cultural heritages, socioeconomic backgrounds and genders is a key commitment of the District mission, SRJC actively encourages applications from candidates who recognize the value that diversity brings to a professional educational community.
The Sonoma County Junior College District does not discriminate on the basis of race, religious creed, color, national origin, ancestry, ethnic group identification, physical disability, mental disability, medical condition, genetic condition, marital status, sex, gender, gender identity, gender expression, genetic information or sexual orientation in any of its policies, procedures or practices; nor does the District discriminate against any employees or applicants for employment on the basis of their age. This non-discrimination policy covers admission, access and treatment in District programs and activities–including but not limited to academic admissions, financial aid, educational services and athletics–and application for District employment.
The Sonoma County Junior College District is an Equal Opportunity Employer.
For more information and to apply, visit: https://apptrkr.com/2233792