Director
December 1, 2021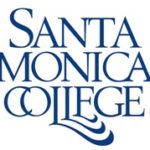 Website Santa Monica College
Santa Monica College
Director of Santa Monica College Foundation (Chief Financial Officer)
Salary:  $112,920.00 – $137,256.00 Annually
Deadline:  Continuous
Please click on the link below to review the detailed job bulletin:  https://www.governmentjobs.com/careers/smc/jobs/3125831/director-of-santa-monica-college-foundation-chief
This is a Promotional and Open Competitive Recruitment, which will result in two eligibility lists.
DIRECTOR OF THE SANTA MONICA COLLEGE FOUNDATION (CHIEF FINANCIAL OFFICER)
WELCOME TO SANTA MONICA COLLEGE! We know you have dedicated your career to supporting others, and we invite you to bring this passion to the Santa Monica College (SMC) Foundation, where you will help eliminate barriers to ensure academic success for Santa Monica College students. For more information about the SMC Foundation, please visit us here.
The Director of the Santa Monica College Foundation will serve as the Foundation's Chief Financial Officer. In this capacity, the selected individual will serve as a "working manager" with significant responsibility for personally performing and overseeing all areas of financial management, including accounting, budgeting, accounts payable/receivable and payroll.  The successful candidate for this position must possess significant experience performing the full scope of financial activities for a non-profit organization.
This position also supports the Dean, Institutional Advancement/Santa Monica College Foundation in fundraising efforts to further expand the Foundation's financial resources, and interfaces regularly with the Foundation's Board of Directors to plan and provide updates on the Foundation's fiscal activities.
Why Work at SMC?
At SMC, you will work beside a diverse group of individuals who leverage their combined talents and passions to accomplish something great.  No matter what department you are in, or what job you have, your contributions will be critical to helping our students fulfill their dreams. Some details about us:
We are currently the number one transfer college to UCLA, USC, the University of California system, and Loyola Marymount University
We are committed to sustainable practices and are accessible via environmentally-friendly transportation options, including the Expo Line and Big Blue Bus.
We are one of the select community colleges in California approved to award a Bachelor's degree. SMC currently awards a Bachelor's degree in Interaction Design.
Please visit www.smc.edu/aboutsmc to learn more about us and why we are Proud to Be SMC! Benefits We value our employees as individuals, and recognize the value of work-life balance, the health of you and your family, and professional development. We offer a variety of benefits and perks to support new members of our team, including:
16 paid holidays
24 paid vacation days
12 paid illness days
Fully paid medical, dental, and vision-care coverage (including eligible dependents)
Membership in the California Public Employee Retirement System (CALPERS)
5% increase in base pay for every 5 years worked with SMC, up to 35 years of service.
Free access to the Employee Assistance Program (EASE).
Free Big Blue Bus access and monthly incentives for eligible employees through the Sustainable Transportation Incentive Program
Salary Placement
New Employees: Generally, new employees start at the first step on the salary schedule. A new employee may request a higher salary placement  based on recruitment issues and/or additional training and experience which greatly exceeds the minimum requirements. Current Employees: Upon promotion, the new salary for a current, permanent employee is based on Merit Rule 12.2.8. In accordance with this rule, employees are entitled to at least a one-step (5%) salary increase, and may be eligible for advanced step placement in accordance with established criteria.
What You Will Bring to the College
The ideal candidate will be a seasoned Chief Financial Officer and possess current and extensive finance and accounting operations experience for a Non-Profit 501(c)(3) organization, which included performing day-to-day activities such as financial management, accounting, budgeting, accounts payable/receivable and payroll.  This individual will have financial oversight experience at a non-profit organization with a $5 million annual budget and a $10 million endowment. In addition, the candidate will have honed presentation skills, be comfortable presenting to the Board of Directors and be dedicated and experienced with developing and nurturing relationships with donors.  The selected individual must possess demonstrated integrity in maintaining and upholding internal controls and fiscal policies. Finally, the candidate will be self motivated and possess excellent communication, fiscal acumen, professional ethics and have experience in process development and improvement.
About the Selection Process
The selection process will consist of a Qualifications Appraisal Interview with Technical Project (weighted 100%), and a Training and Experience Evaluation (Pass/Fail).  The Training and Experience Evaluation will consist of a structured evaluation of experience and training, based on your responses to the supplemental questions included in your online application.  This process is intended to assess your qualifications above and beyond the minimum requirements for the job.  Only the top qualified applicants whose backgrounds best match the requirements of this position will be invited to move forward to the Qualifications Appraisal Interview. Candidates must be successful on all parts of the selection process to be placed on the eligibility list. Two separate eligibility lists will be created from this recruitment: one for promotional candidates and one for external candidates. The promotional list will be used first, and must be exhausted before we can hire external candidates to fill vacant positions. The eligibility list created from this recruitment will be used to fill any vacancies that occur during the one year life of the eligibility list, including permanent and temporary positions. We suggest that you review the following link, titled "Tips for Completing a Training and Experience Evaluation", prior to completing and submitting your application for this position: Tips for
Completing a Training and Experience Evaluation https://drive.google.com/file/d/1q-FBYfgQK6ChZ_JIPcPAKFZV2hObBP00/view
Santa Monica College reserves the right to modify the stated test parts and weights prior to the administration of any test. Communication for this recruitment will be via e-mail. You must check your e-mail on a regular basis to be informed of your status for this recruitment. The Santa Monica Community College District is committed to the principles of equal employment opportunity. All qualified applicants for employment, as well as District employees, shall have full and equal access to employment opportunity. No person shall be subjected to unlawful discrimination in any program or activity of the District. The District's Board Policy 3120 (Equal Employment Opportunity and Nondiscrimination in Employment) may be accessed here (Download PDF reader).
Equity Statement
"Santa Monica College encourages candidates that are equity-minded to apply. SMC is a minority-serving, Hispanic-serving institution. We actively seek to attract candidates from minority groups that value equity, diversity, and inclusion. Equity, diversity, and inclusion are built into the culture at SMC, and are an essential component of the work that we do. SMC is committed to racial and socioeconomic diversity as it is a reflection of our student population and we strive to hire candidates that share this commitment."
Examples of Duties
Formulates the Foundation's funding policies and procedures with the Foundation Board of Directors and coordinates implementation of policies and procedures with faculty and department managers establishing funding priorities and grants.
Serves on the selection committee for grants and scholarships. Communicates regularly with donors to and sponsors of scholarships to make sure distribution criteria for academic and financial need is fully communicated to the Scholarship Office for recipient selection and is reviewed to assure conditions are met.
Authorizes payment of awards and tracks usage.
Directs the Foundation's planned giving program, including development of annuities and making public presentations.
Drafts, reviews, approves, and manages all contracts entered into on behalf of the Foundation to ensure contractual terms are favorable to the Foundation, that risk is mitigated and to provide advisement on contract interpretation.
Assists the Dean, Institutional Advancement in designing and conducting fundraising campaigns for both restricted and unrestricted gifts to the College through the Foundation.
May represent the Dean, Institutional Advancement at various functions to speak on behalf of the Foundation and its funding goals to external and internal audiences.  Actively participates on program committees and is present to work and implement donor relations skills at events throughout the year.
Works with the investment management company and the Board of Directors to develop and maintain solid investment policies and strategies involving assets to assure continued growth and safety.
Plans and directs the Foundation's activities in general accounting, special funds accounting, cash and investment management, accounting system development and analysis; accounts payable and payroll for Foundation employees.
Plans, organizes, and directs the Foundation's accounting and budgeting systems, prepares detailed income and expenditure budgets, and develops and implements accounting controls to regulate financial stability.
Directs fund establishment (more than 400) and distributions from those directed funds for endowments, scholarships, programs, and capital campaigns.
Establishes practices and controls for safe and efficient handling of funds, establishes reporting procedures of financial transactions and directs the preparation and maintenance of a variety of narrative and statistical reports, records, and files; reviews related financial and statistical reports;
Supervises the Foundation's accounting office and data management staff including upkeep, design and oversight of the Foundation's website used for information, marketing and on-line contributions.
Oversees training, use and integration of all accounting software platforms that manage fundraising and financial activities of the Foundation.
Maintains current knowledge of changes, methods, concepts, requirements, regulations and policies for assigned programs, including computer programs and software.
Plans, coordinates, and facilitates the annual and quarterly audits to ensure the integrity of financial operations and financial statements.
Coordinates and administers the year-end closing process and compilation of fiscal year financial statements.
Delegates responsibility and authority to subordinate staff and students.
Develops, recommends, and implements staff training and development programs to provide opportunities for individual employee growth, continuity of work flow and long range development of employees.
Directs the development of performance evaluation standards for subordinate staff; formally evaluates the work of direct subordinate staff.
Interviews and selects staff reporting directly to this position and assists with other interviews as necessary.
Authorizes response to employee grievance and disciplinary actions and contributes to the establishment of organization policy regarding discipline.
Performs other related duties as requested or assigned.
Examples of essential duties are descriptive and not restrictive in nature, and are generally listed in descending order of importance.
Minimum Qualifications Education Requirement:
Bachelor's degree in Accounting, Business Administration, Public Administration, or a closely related field. Certified Public Accountant (CPA) is highly desirable.
Experience Requirement:
Six (6) years of progressively responsible experience using computerized on-line program applications to perform fund accounting, budget control, auditing and/or financial systems design, which included at least three (3) year's experience in a supervisory capacity in a non-profit organization. Experience as a Chief Financial Officer (CFO) or Controller is highly desirable.  Fundraising and marketing experience is also highly desirable.
Education/Experience Equivalency:
Experience and/or education of the same kind, level or amount as required in the minimum qualifications may be substituted on a year-for-year basis.
Supplemental Information
For additional information about our employment process, please visit our FAQ page and click on "current employees" (for existing, permanent SMC employees) or "job applicants" (for external applicants). The Santa Monica Community College District is committed to the principles of equal employment opportunity.