Director
September 30, 2021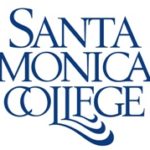 Website Santa Monica College
Santa Monica College
Assistant Director of Facilities Planning and Construction
Salary: $104,904.00 – $127,512.00 Annually
Deadline: 9/30/2021 11:59 PM Pacific
Please click on the link below to review the detailed job bulletin: http://50.73.55.13/counter.php?id=206734
WELCOME TO SANTA MONICA COLLEGE! We invite you to join our Facilities Planning and Construction team as the Assistant Director of Facilities Planning and Construction.  This individual will serve as a project manager for multiple large-scale construction projects, and will spend the vast majority of the workday at the construction site providing day-to-day management over construction and architectural design activities. This position is scheduled to work 12 months per year.
Our ideal candidate will possess significant project management experience overseeing large-scale new construction projects in a Community College, K-12, or State agency that is subject to the Division of the State Architect (DSA). Experience should include the full-scope of construction management and construction administration activities, including day-to-day oversight of construction contractors, project/program managers, and architects. The individual will possess proven experience efficiently managing large-scale DSA projects from start to finish, as well as an understanding of relevant laws, regulations, design and construction principles, and trends pertinent to this role. Additionally, the selected individual will demonstrate resourcefulness and the ability to independently research, analyze, and identify solutions to a variety of construction-related issues.
Examples of Duties
Coordinates all phases of major projects, from inception to close-out; meets regularly with project managers and other college representatives; represents the District during construction phases through meetings with project managers, contractors, construction inspectors, and other construction professionals; serves as Construction Manager and Project Manager in the absence of an external project consultant.
Assists the Director of Facilities Planning in the coordination of projects funded by construction bond.
Oversees and reviews the work of architects and other consultants.
Assists the Director of Facilities Planning in planning and directing the activities of the Facilities Planning and Development Department, which include the areas of facilities planning and design, facilities renovation and improvement, facilities construction, and facilities funding and budget.
Prepares, writes and assists in the development of construction plans and drawings, bid documents and specifications for new construction and remodel projects; prepares compliance documentation and reports related to facilities and capital outlay project proposals.
Assists with the selection and supervision of architects, engineers, planning and design consultants, project managers, construction managers, inspectors, and/or other applicable professionals.
Prepares correspondence, reports and presentations regarding assigned facilities programs of the District including Board agenda items.
Supports and maintains the department website and project management information system, including updating forms and modifying existing workflows, to communicate construction-related matters with all stakeholders.
Represents the Facilities Planning Department on designated matters at District-wide meetings.
Serves as a resource to the State Chancellor's Office staff, the Division of the State Architect, other state and local agencies, District staff, and the community regarding facilities issues.
Assists in the development of the Facilities Master Plan.
Coordinates efforts with various city and state offices, agencies and groups to obtain timely action on matters such as building permits, zoning changes and environmental impact reports.
Coordinates the District-wide program of facilities utilization analysis, long-range facilities planning, real estate planning, facilities design, scheduled maintenance, hazardous materials removal, and other related programs for which the District may receive funding.
Assumes responsibility for the business operations of the department in the absence of the Director of Facilities Planning.
Monitors the maintenance of budgets and schedules for all assigned projects to ensure timely claiming of funds from the state. Monitors college, district and project specific facilities expenditures to ensure appropriateness, accuracy and completeness.
Participates in the preparation and the submission and tracking of the Capital Outlay Program, Scheduled Maintenance Program, Hazardous Materials Removal Program, Five Year Capital Construction Plan, Space Inventory, and the other state or federal programs.
Examples of essential duties are descriptive and not restrictive in nature, and are generally listed in descending order of importance.
Minimum Qualifications
Education Requirement:
Bachelor' s degree in Business, Architecture, Engineering or a closely related field.
Experience Requirement
Four years of responsible experience in facilities construction project and planning management that includes managing facilities design, budget preparation, construction oversight, and technology implementations. Construction management experience that involved working with the California Division of the State Architect is required.
Education/Experience Equivalency:
Experience and/or education of the same kind, level, and amount as required in the minimum qualifications may be substituted on a year-for-year basis.
Licensure and/or Certification:
Possession of a valid driver license.  Access to an automobile. Licensure as an Architect by the California Architects Board is preferred.
The Santa Monica Community College District is committed to the principles of equal employment opportunity.