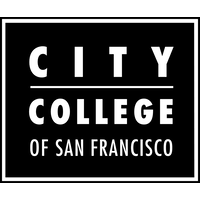 Website San Francisco Community College District
Director of Buildings and Grounds
CCSF seeks a Director of Buildings and Grounds (or Facilities Planning, Maintenance and Operations) for The Facilities Division of City College of San Francisco. It is an exciting and hopeful time at City College, a vibrant and growing community college of students taking classes at the ten campus centers throughout San Francisco. Since 1935, City College of San Francisco has maintained a tradition of academic excellence and a commitment to social justice through open access to quality higher education. This commitment is evident in the "Free City" policy that offers free tuition to all San Francisco residents. In 2017, CCSF earned the full reaffirmation of its accreditation by the Accrediting Commission of Colleges and Junior Colleges of the Western Association of Schools and Colleges for a period of seven years.
Reports to: Associate Vice Chancellor of Facilities and Capital Construction
Job Duties
The Director of Buildings and Grounds shall be responsible for leading the operation, maintenance, improvement, safety and security of buildings, grounds and related equipment for the City College of San Francisco. In coordination with the administrative team, he/she shall develop and maintain comprehensive preventive maintenance, energy management, in-service training, product testing, facilities improvement, safety and other related programs. He/she shall see that all buildings and grounds provide a safe, clean, and healthy educational environment for occupants and visitors. Major duties include:
1. Provides administrative direction to personnel engaged in the maintenance and repair of buildings and equipment, the care and cleaning of buildings and grounds.
2. Overall maintenance: Plans, organizes and manages the campus maintenance program. The Director inspects all facilities and systems on a regular basis and prioritizes, recommends and schedules all maintenance projects for the district. The Director manages, monitors and responds to the online maintenance request system.
3. Supervises and directs the custodial supervisor.
4. Evaluates the performance of assigned staff, participates in the employee selection process, and recommends necessary personnel actions.
5. Supervision: Supervise and evaluate Buildings and Grounds personnel in accordance with district policies and procedures.
6. HVAC maintenance: Oversee and ensure the operation of the heating, ventilation and air conditioning systems for the district, including maintenance, repair and cleaning of equipment in order to provide the necessary heat, cooling and hot water according to season, temperature and demand.
7. Maintenance of grounds: Develop, recommend and implements buildings and grounds preventative maintenance and improvement plans; including performing regular safety checks on playground and sports equipment, and sees that immediate and appropriate remediation of any such safety concerns are implemented.
8. Maintenance of athletics: Directs the preparation of playing fields, grounds, and other necessary facilities for athletics and other district activities.
9. Maintenance equipment: Sees that any vehicle owned and/or used by the district is properly insured, registered, inspected, fully maintained and all maintenance records logged/filed. Coordinates the disposal of out-of-date and/or used district equipment.
10. Capital Projects: Provides input regarding all buildings and grounds capital planning projects including assistance with all stages of referendum work.
11. Coordinates, prepares, and monitors budgets for buildings and grounds department.
12. Estimates maintenance, grounds, custodial, and other operational costs.
13. Budget: Prepares and administers the budget for all maintenance, building and grounds, security and janitorial supplies and equipment; including a planned program for equipment replacement.
14. Record Keeping: Maintains records in all areas related to buildings and grounds supervision and management (e.g. personnel, contracted services, insurance, etc.), and provides information and records related to those areas when requested.
15. Purchasing and Inventory: Has direct contact with all vendors involved in the bidding and purchasing of products and equipment for maintenance and custodial needs. Controls inventory, storage, distribution, and reordering of supplies and equipment.
16. Working with Contractors: Serves in an advisory role for all bidding and contract negotiations for maintenance services, equipment and supplies. Schedules, supervises, and inspects any major buildings and grounds work with contractors and verifies that the terms of all such contracts have been fulfilled before final payments are made, and assists in the transfer or dismissal of property service contracts/personnel. Oversees services such as trash removal, recycling, pest control management, air quality testing, water quality testing, energy conservation, etc., are provided to the district according to need or requirements.
17. Safety: Supervises the inspection and monitoring of all safety and security systems (e.g. fire alarms, extinguishers, smoke/heat detectors, security systems) and all buildings and grounds equipment and systems that relate to the environmental functioning of the buildings and grounds (e.g. generators, lighting systems, water systems, sewage systems, heating and cooling systems, plumbing) and schedules repairs as necessary. Inspects all hazard situations and accident reports for potential remediation.
18. Emergency Response: Responds to buildings and grounds emergencies and drills as necessary.
19. Security: Works with the Administrative Team to coordinate key control management and all other safeguards for all district facilities. Reviews on a regular basis all security precautions with the Safety Coordinator and recommends additions, changes, or reductions in service as appropriate.
20. Feedback: Develops and monitors a feedback system from building principals regarding the safety and cleanliness of all buildings.
21. Professional Development: Keeps informed of the latest trends, developments and products in the areas of maintenance, repair, and upkeep; encourages innovation and experimentation as appropriate.
22. Other duties as assigned by the Associate Vice Chancellor of Facilities and Capital Construction.
REQUIRED AND PREFERRED QUALIFICATIONS:
1. Demonstrated knowledge, skills, and abilities to work with community college students with disabilities, various sexual orientations, and diverse academic, socioeconomic, cultural, and ethnic backgrounds (Required).
2. Minimum of Bachelor's Degree with additional training related to skilled trades, facility management, or management is required.
[If you would like to claim equivalency, the Administrative Equivalency Application Form is available on the left side margin. This form will be considered as part of the application materials and must be submitted on or before the filing deadline as indicated on this job posting.]
Desirable Qualifications
1. Extensive knowledge in principles of construction; electrical, plumbing, heating and cooling systems; security, building automation systems, and grounds keeping is required.
2. Education, training and experience in dealing with all aspects of safety, maintenance, and custodial programs including developing budgets, short-range and long-range planning and purchasing. 5 years or more of successful supervisory experience in an educational setting is preferred.
3. Preference to professional experience in a public agency, public school system, community college or college or university, California community college experience preferred.
4. Demonstrated effective skills in leadership, management, communication, and presentations.
5. Supervisory experience over a variety of craft or construction workers, including stationary engineers, trades, and large custodial department.
6. Budget preparation and administration.
Benefits Compensation: Total compensation includes a health insurance plan.
New employees hired on or after January 1, 2014, will contribute 2% of salary to the San Francisco Retiree Health Care Trust Fund (RHCTF).
Retirement Classification: SFERS
Application Procedure
To apply for this posting, start by completing an online Application for Administrative Position at https://apptrkr.com/2156996. To be considered a candidate for this posting, the following materials must be submitted and received by the Human Resources Department on or before 12:00 a.m. of the posting filing deadline. Substitution of required document(s) is not permitted.
Applicant: Please do not send any application materials to other departments besides Human Resources. Human Resources Department is not responsible for any documents addressed and/or sent to other departments.
1. A detailed letter expressing interest in the position, indicating specifically how the minimum qualifications and as many as possible of the desirable qualifications will be fulfilled. Minimum and desirable qualifications are listed in this posting. The letter should also address the applicant's background and skills in the areas stated in the Examples of Duties.
2. A current resume summarizing educational and administrative background and experience.
3. A City College of San Francisco Electronic Administrative Position Application completed in full and applied to this specific posting online. The statement "See Resume" is not acceptable.
4. A list of references with names, addresses, telephone numbers, and e-mail addresses of five (5) references that include: faculty, classified and/or support staff, an administrator, a supervisor, and a colleague of managerial, supervisory ranking. (References will be contacted only if you are among the final candidates.)
5. Copies of transcripts verifying the degrees and majors as listed on applicant's CCSF Application Form; official transcripts and actual verification of work experience will be required at a later date. [NOTE: Degrees and majors must be posted on transcripts to be considered in the application process. Foreign degree(s) must be evaluated before an application can be processed. Foreign Degree Evaluation sources information is located on the left side margin.]
6. Diversity Statement: Separate from your letter of interest, submit a concise response to relate several of your experiences or your involvement in circumstances or environments which strongly affected your understanding of and ability to function in a diverse community comprised of students and colleagues from varying academic, socioeconomic, cultural, sexual orientations, disabilities, and ethnicities.
Applicants bear the sole responsibility for ensuring that all application materials are complete when submitted and are received by the Human Resources Department by 12:00 a.m. on the posting filing deadline.
Postmarks will not be honored. Emails are not acceptable. Incomplete application packages will not be considered. All materials become the property of the City College of San Francisco, and will not be returned.
Application files for this posting will not be considered for other postings.
For additional assistance, please call Human Resources Department at (415) 452-7660.
ADA Statement
Applicants who require a reasonable accommodation to participate in this hiring process should contact the Title 5/EEO/ADA Compliance Officer at (415) 452-5053 to make the necessary arrangements. Please be aware that verification of a covered disability under the ADA may be required.
Selection Procedure/Conditions of Employment
Applicants who meet all minimum qualifications and have all required application documents in the CCSF Human Resources Department on or before the filing deadline will be included in the initial review processes to be conducted by the Search Committee. A reasonable number of applicants who are judged by the Committee as best matching the requirements of the position will be invited for a personal interview with the Search Committee. An additional interview will be offered to applicants who are advanced beyond the initial interviews.
Employees must satisfy all the pre-employment requirements for a CCSF Release to Work Authorization Certificate prior to appointment which include, but are not limited to, tuberculosis clearance (EC 87408.6), fingerprinting processing, and verification of their legal right to work in the United States.
City College of San Francisco reserves the right at its sole discretion to modify or to rescind this job posting at any time without prior notice.
EEO Statement
It is the policy of the City College of San Francisco to provide all persons with equal employment and educational opportunities regardless of race, color, ancestry, national origin, ethnic group identification, religion, age, gender, marital status, domestic partner status, sexual orientation, disability or AIDS/HIV status, medical conditions, gender identity, or status as a Vietnam-Era veteran. These categories specifically include status as a lesbian, gay, bisexual, transgender, or questioning person in any District program or activity. For further information, contact the Title 5/EEO/ADA Compliance Officer at (415) 452-5053.