Director
Anywhere
May 31, 2022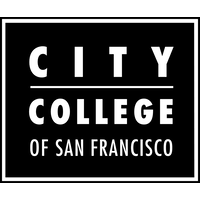 Website San Francisco Community College District
Director of Media, Governmental Relations, and Marketing – EXTENDED
Posting Type
Wide Distribution
Department
Chancellor's Office
Campus
Ocean Campus
Job Category
Administrative
Salary (Applicant View)
Compensation: The annual salary range upon entry for the position is $99,396 to $168,659.
Total compensation includes a health insurance plan.
New employees hired on or after January 1, 2014, contribute 2% of salary to the San Francisco Retiree Health Care Trust Fund (RHCTF).
Retirement Classification: SFERS
Appointment: 12 Month Administrative Position
Starting date: Immediately Upon Appointment
Appointment Type
Administrative – Director
Full Time/Part Time
Full Time
Position Description
Under direction of the Chancellor, plans, organizes, and implements a comprehensive internal and external communication, community and government relations program for the District grounded in culturally response and race-conscious practices. Fosters cooperative, inclusive and welcoming working relationships with District divisions and departments, public and private sectors, and the general public.
The Director of Media, Governmental Relations, and Marketing is responsible for all aspects of media and public relations for the College.
Job Duties
1. Plans, manages, and implements a Districtwide strategy for strengthening relations with community, business, media, and government stakeholders.
2. Provides and maintains liaison with City, State and Federal offices, agencies, policy-making boards and organizations.
3. Develops and implements goals, objectives, policies, and priorities for assigned programs.
4. Cultivates relationships with the news and educational trade media; responds to information requests and interviews in a timely manner; places articles and editorials in media to promote District accomplishments and policy positions; arranges and conducts editorial boards to secure support of District initiatives.
5. Cultivates relationships with chambers of commerce, regional organizations, legislators, and community stakeholders to promote the District and its interests.
6. Creates and coordinates external outreach efforts and forges partnerships with key community-based organizations, students, community leaders, governmental entities and economic/business organizations to maintain a visible and active presence on behalf of the College within its constituent communities.
7. Supports public events to strengthen goodwill with key community stakeholders.
8. Represents the District at key community and agency meetings to communicate the District's position on relevant issues.
9. Monitors community and governmental policies/agendas; analyzes and interprets relevant legislation and issues; makes recommendations to District leadership.
10. Plans, coordinates, and implements special District events intended to educate key community leaders, elected officials, and media representatives regarding programs, accomplishments and issues.
11. Coordinates inclusive communication regarding education-related matters of mutual concern to the District and the appropriate community, governmental and organizational leaders.
12. Attends and participates in professional group meetings and conferences; stays abreast of new trends and innovations in the field of public affairs programs.
13. Learns and applies emerging technologies and, as necessary, to perform duties in an efficient, organized and timely manner.
14. Perform other related duties as assigned.
Minimum Qualifications
1. Demonstrated knowledge, skills, and abilities to work with community college students with diverse academic, socioeconomic, cultural, sexual orientations, disabilities, and ethnic backgrounds (Required).
2. Bachelor's degree from a regionally accredited four-year college or university with major coursework in marketing, public relations, communications, or a related field, and five (5) years progressive management experience in planning, designing, and implementing marketing and public relations programs, preferably in an institution of higher education.
[If you would like to claim equivalency, the Administrative Equivalency Application Form is available on the left side margin. This form will be considered as part of the application materials and must be submitted on or before the filing deadline as indicated on this job posting.]
Desirable Qualifications
1. Master's Degree Preferred
Knowledge of:
1. Principles, practices and procedures centering diversity, equity, inclusion, belonging and anti-racism when working with internal and external stakeholders.
2. Principles and practices of employee supervision, including work planning, assignment, review and evaluation, and the training of staff in work procedures.
3. Principles, practices, and techniques used to conduct an effective public affairs program, including public relations, strategic communications, and community and government relations.
4. Principles, practices, and procedures related to media relations, reporting, news writing, and pitching.
5. Various writing styles (I.e. business, academic, journalistic, and promotional).
6. Applicable federal, state, and local laws, regulatory codes, ordinances, and procedures relevant to assigned area of responsibility and to public higher education overall.
Skills & Abilities to:
1. Manage and monitor complex projects, in a timely manner and within budget.
2. Evaluate and develop improvements in operations, procedures, policies, or methods.
3. Develop, plan, coordinate, and implement a variety of public affairs programs and activities suited to the needs of the community and District.
4. Communicate inclusively and effectively in oral and written presentation.
5. Research, analyze, and evaluate new service delivery methods, procedures, and techniques.
6. Prepare clear and concise reports, correspondence, policies, procedures, and other written materials.
7. Interpret, apply, explain, and ensure compliance with Federal, State, and local policies, procedures, laws, and regulations.
8. Effectively represent the District in meetings with governmental agencies, community groups, news media, and various businesses, professional, and regulatory organizations, and in meetings with individuals.
9. Respond to inquiries, complaints, and requests for information in an inclusive, culturally competent, fair, tactful, and timely manner.
10. Operate modern office equipment including computer equipment and specialized software applications programs.
Benefits
Compensation: Total compensation includes a health insurance plan.
New employees hired on or after January 1, 2014, contribute 2% of salary to the San Francisco Retiree Health Care Trust Fund (RHCTF).
Retirement Classification: SFERS
Application Procedure
To apply for this posting, start by completing an online Application for Administrative Position at http://jobs.ccsf.edu. To be considered a candidate for this posting, the following materials must be submitted and received by the Human Resources Department on or before 11:59 p.m. of the posting filing deadline. Substitution of required document(s) is not permitted.
1. A detailed letter expressing interest in the position, indicating specifically how the minimum qualifications and as many as possible of the desirable qualifications will be fulfilled. Minimum and desirable qualifications are listed in this posting. The letter should also address the applicant's background and skills in the areas stated in the Examples of Duties.
2. A current resume summarizing educational and administrative background and experience.
3. A City College of San Francisco Electronic Administrative Position Application completed in full and applied to this specific posting online. The statement "See Resume" is not acceptable.
4. A current list of five (5) references with names, addresses, telephone numbers, and e-mail addresses that include: faculty, classified and/or support staff, an administrator, a supervisor, and a colleague of managerial, supervisory ranking. (If you are among the final candidates, references will be contacted. The District may also contact other references not on your list, only if you are among the final candidates.)
5. Copies of transcripts verifying the degrees and majors as listed on applicant's CCSF Application Form; official transcripts and actual verification of work experience will be required at a later date. [NOTE: Degrees and majors must be posted on transcripts to be considered in the application process. Foreign degree(s) must be evaluated before an application can be processed. Foreign Degree Evaluation sources information is located on the left side margin.]
6. Diversity Statement: Separate from your letter of interest, submit a concise response to relate several of your experiences or your involvement in circumstances or environments which strongly affected your understanding of and ability to function in a diverse community comprised of students and colleagues from varying academic, socioeconomic, cultural, sexual orientations, disabilities, and ethnicities.
Applicants bear the sole responsibility for ensuring that all application materials are complete when submitted and are received by the Human Resources Department by 11:59 p.m. on the posting filing deadline. Postmarks will not be honored. Emails are not acceptable. Incomplete application packages will not be considered. All materials become the property of the City College of San Francisco, and will not be returned. Application files for this posting will not be considered for other postings.
For additional assistance, please call Human Resources Department at (415) 452-7660.
ADA Statement
Applicants who require a reasonable accommodation to participate in this hiring process should contact the Title 5/EEO/ADA Compliance Officer, Mildred Otis at (415) 452-5103 to make the necessary arrangements. Please be aware that verification of a covered disability under the ADA may be required.
Selection Procedure/Conditions of Employment
Applicants who meet all minimum qualifications and have all required application documents in the CCSF Human Resources Department on or before the filing deadline will be included in the initial review processes to be conducted by the Search Committee. A reasonable number of applicants who are judged by the Committee as best matching the requirements of the position will be invited for a personal interview with the Search Committee. An additional interview will be offered to applicants who are advanced beyond the initial interviews.
As approved by the governing Board of the San Francisco Community College District, beginning October 1, 2021, City College of San Francisco requires that new and current employees, students, and business partners participate in the Covid Safety Campaign. All parties entering CCSF facilities must demonstrate proof of covid vaccination in compliance with current CDC and SFDPH guidelines. New hires must submit documentation for verification to the Human Resources Department.
Candidates must satisfy all the pre-employment requirements for a CCSF Release to Work Authorization Certificate prior to appointment which include, but are not limited to, tuberculosis clearance (EC 87408.6), fingerprinting processing, and verification of their legal right to work in the United States.
City College of San Francisco reserves the right at its sole discretion to modify or to rescind this job posting at any time without prior notice.
EEO Statement
It is the policy of the City College of San Francisco to provide all persons with equal employment and educational opportunities regardless of race, color, ancestry, national origin, ethnic group identification, religion, age, gender, marital status, domestic partner status, sexual orientation, disability or AIDS/HIV status, medical conditions, gender identity, or status as a Vietnam-Era veteran. These categories specifically include status as a lesbian, gay, bisexual, transgender, or questioning person in any District program or activity. For further information, contact the Title 5/EEO/ADA Compliance Officer, Mildred Otis at (415) 452-5103.
Posting Detail Information
Posting Number
AD00064P
Job Open Date
03/11/2022
Job Close Date
05/31/2022
Open Until Filled
No
Contact
Alexis Litzky, Interim Chief of Staff, Office of the Chancellor
Contact Phone/Extension
(415) 239-3364
Contact Email
Special Instructions to Applicant
EXTENDED FROM INITIAL CLOSE DATE 4/12/2022 TO 5/31/2022.
Applicant Documents
Required Documents
1. Letter of Interest
2. Resume
3. List of References
4. Transcript(s)
5. Diversity Statement
Optional Documents
1. Transcript(s) – additional
2. California Community College Credentials
3. Equivalency Application Form
4. Foreign Degree Evaluation
To apply: https://apptrkr.com/3057065