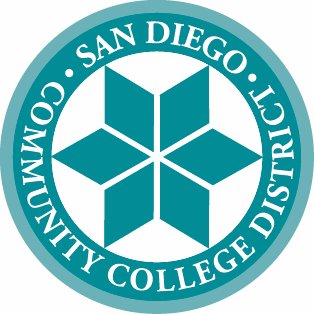 Website San Diego Community College District
Assistant IT Director
San Diego Community College District
Closing Date: 1/12/2021
Position Number: 011801, 00120262
Location: District
Position Type: Classified
The Position:
Applications are currently being accepted for two Assistant Director, Information Technology Services positions in the Business and Technology Services Division, Information Technology, located at the District Administrative Office. Hours are 8:00 a.m. to 5:00 p.m., Monday through Friday. Selected candidates must be willing to adjust work days/hours based on the department's needs.
Please note that an employee may be transferred to any site at the option of the Chancellor.
Major Responsibilities:
Qualifications:
Desired Qualifications:
• The Assistant Director, Information Technology Services oversees the management of Application Development Services, Systems Support Services, Network and Telephone Services, and Help Desk services. In addition, the San Diego Community College District is in the process of completing a new PeopleSoft ERP system implementation. Therefore, the additional Desired Qualifications include:
• Working knowledge of the PeopleSoft Finance, HCM, CS and Interactive Hub (portal) systems and network infrastructure including load balanced web servers, application servers and Oracle database servers, and system security.
• Working knowledge of PeopleSoft application security, security roles and profiles and PeopleSoft Workflow including table, role and user set up for approvals.
• Working knowledge of Identity Management design using Microsoft Active Directory and Lightweight Application Protocol (LDAP) for single sign-on to the local area network, PeopleSoft, Microsoft Exchange and other core applications.
Licenses:
Pay Information:
Range 18 ($9,033.99 – $14,485.37) per month based on the current Management Salary Schedule.
Initial salary placement is commensurate with related experience and promotional rules. The District offers a comprehensive fringe benefit package including employer paid: medical, dental, and vision plans; sick and vacation leave; and opportunities for professional development. Initial Salary Placement, Promoted or transferred employees will be placed as specified in the Management Employees Handbook. This position is FLSA Exempt and may not accrue overtime. A temporary probationary period will be applied to the employee entering this assignment. The SDCCD Employment Web Page provides a link to employee collective bargaining agreements and handbooks, and more information about terms and conditions of employment to include salary and benefits.
To apply, visit: https://apptrkr.com/2108499
All applicants must have demonstrated cultural competency and sensitivity to and understanding of the diverse academic, socioeconomic, cultural, disability, gender identity, sexual orientation, and ethnic backgrounds of community college students and staff.