VP/VC Admin/Business Services
December 31, 2021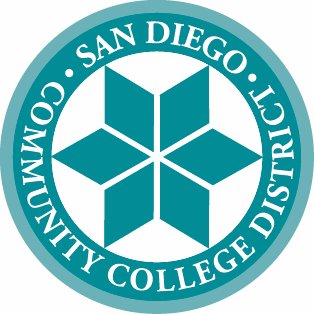 Website San Diego Community College District
Vice Chancellor, Facilities Management
San Diego Community College District
Closing Date: 12/31/2021
Position Number: 001976
Location: District
Position Type: Classified
The Position:
Applications are currently being accepted for Vice Chancellor, Facilities Management located at the District Administrative Office. Selected candidate must be willing to adjust work days/hours based on the department's needs.
Please note that an employee may be transferred to any site at the option of the Chancellor.
Major Responsibilities:
Qualifications:
Desired Qualifications:
PROFESSIONAL COMPETENCIES
The District encourages you to apply for this position, if you possess a combination of education, training, and/or experience which clearly demonstrates the highest level of professional competence.
Desirable Personal and Professional Characteristics and Skills
The ideal candidate will possess the following:
Personal and Professional Characteristics:
• Open, transparent, and inclusive leadership style, encouraging and accepting a free flow of ideas within the campus environment.
• Respect, integrity, and credibility among peers and colleagues.
Training and Experience:
• Any combination of training and experience equivalent to: A Bachelor's degree in Engineering, Architecture, or other related to area of assignment from a regionally accredited institution AND six (6) years of increasingly responsible management experience in area of expertise, including two (2) years in an administrative capacity. Highly desirable qualifications include: Green & LEED certification; Real Estate & Property Management experience; Occupational, and Environmental Health & Safety training.
Skills and Abilities:
• Communicate effectively orally and in writing with diverse constituencies, within and outside the organization.
• Plan, organize, direct, administer, review, evaluate assigned facilities-related services and formulate program policy recommendations to implement the District's Educational Master Plan and other goals and objectives in accordance with local, State and federal laws.
Knowledge:
• Construction planning, designing, organizing, directing, delivering, and managing.
• "Green," LEED, & sustainability.
• Local, state, and federal laws governing construction, real property, environmental stewardship, safety, and maintenance of public educational facilities.
• Regulations related to OSHA, hazardous materials handling and storage, and storm water pollution control in construction projects.
• District goals, operations, organization, and policies.
• Facilities related programs and services of a public educational institution.
• Maintenance personnel from a variety of trades, including electricians, plumbers, HVAC technicians, mechanics, custodians, and landscapers.
• Legislative acumen and media perception.
• Local economic conditions.
• Principles of management, supervision, and public administration.
• Project management.
• Security services/public safety/campus police.
• Waste management and recycling.
Licenses:
Pay Information:
Salary and other benefits depend upon qualifications and experience and are highly competitive. The San Diego Community College District offers a comprehensive fringe benefit package and opportunities for professional development. This position is covered by the State Teachers' Retirement System (STRS). This position is FLSA Exempt (does not accrue overtime).
To apply, visit: https://apptrkr.com/2655347
All applicants must have demonstrated cultural competency and sensitivity to and understanding of the diverse academic, socioeconomic, cultural, disability, gender identity, sexual orientation, and ethnic backgrounds of community college students and staff.