Director
December 16, 2021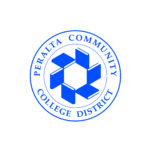 Website Peralta Community College District
Peralta Community College District
Director of Financial Aid
Salary Range: $133,157.00 – $157,368.00/yr – The maximum initial placement is normally Step 3 depending on experience.
Application Deadline:OPEN UNTIL FILLED – APPLICATIONS MUST BE RECEIVED BY DECEMBER 15, 2021 FOR FIRST REVIEW DATE OF DECEMBER 16, 2021
To apply for this position, please visit our career site at: http://50.73.55.13/counter.php?id=213853
Job Description Summary
Under the direction of the Vice Chancellor for Finance and Administration, the Director of Financial Aid is responsible for the development, direction, supervision, compliance and evaluation of the Districtwide Financial Aid Program and also manages and administers the comprehensive Financial Aid Plan (FAP) for Peralta's four colleges.
Duties & Responsibilities
Any one position may not include all of the duties listed nor do listed examples include all tasks which
may be found in positions of this class. To perform this job successfully, an individual must be able to
perform each essential duty of the position satisfactorily. Reasonable accommodations may be made to
enable individuals with disabilities to perform the essential functions required for the position.
Coordinates and implements appropriate financial aid policies and procedures for the District;
Sets performance standards and goals for the Districtwide Financial Aid Program;
Responsible for administration of all Federal and state financial aid grants, Board of Governors Grant and fee waivers, college work-study, student loan management, and Financial Aid outreach;
Provides guidance and training for District and College financial aid personnel including areas such as current and updated regulations, appropriate and current use of technology resources, and skills for a strong multicultural customer service environment;
Ensures appropriate cross training district wide is provided, as needed;
Provides on-going technical infrastructure support as needed;
Works directly with Financial Aid System programmer to ensure system integrity and integration;
Provide leadership in the development and implementation of new or updated financial aid systems in cooperation with the Information Technology Department;
Assures that District policy and procedures are consistently applied in processing student files;
Responds to audit findings, and Federal and State reports that impact the Financial Aid Program (BFAP, FISAP and MIS); assist in responding to audit exceptions;
Evaluates effectiveness of student Financial Aid Programs and staff, develops and implements changes as needed, and ensures that each Financial Aid Office is in compliance with Federal and State regulations and following the District's guidelines;
Assists in the hiring for temporary and permanent financial aid positions as needed;
Direct, supervise, and evaluate district financial aid staff;
Represent the Financial Aid Office and the District at administrative and professional meetings, as required, including participation in local, state and national financial aid associations;
Interprets and explains rules, regulations, policies and procedures related to student financial aid to other administrators, faculty, staff, students, and the community, as needed;
Supervises the operation of the Districtwide Financial Aid Program;
Performs related duties as assigned.
Minimum Qualifications
Possession of a Bachelor Degree from an accredited college or university in one of the social sciences, behavioral sciences, business, public administration, or a related field, and five (5) years of experience involving planning, organizing, administering, coordinating or promoting of programs or projects in financial aid, including one (1) year in a supervisory position; or an equivalent combination of training, education and experience which demonstrates an ability to perform the duties of the position.
Understanding of, sensitivity to, and respect for the diverse academic, socioeconomic, cultural and disability and ethnic backgrounds of community college students.
Desirable Qualifications
Knowledge of: 
Principles of program planning, management, administration and budget preparation
Regulations, guidelines and policies for federal, state and district funded financial aid programs
Planning, organization, administration and evaluation of projects or programs
Needs analysis, uniform methodology, packaging and awarding concepts and procedures
Financial Aid software (PeopleSoft) and/or experience with other financial aid software
Working in a California Community College setting.
Ability to: 
Lead, train, and evaluate program personnel
To work cooperatively with other college and district personnel
We are an EOE