Other Administrative Postion
May 2, 2021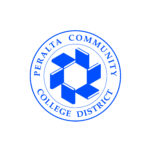 Website Peralta Community College District
Peralta Community College District
Special Assistant to the Chancellor/Chief of Staff
DISTRICT ADMINISTRATIVE CENTER
OAKLAND, CALIFORNIA
APPLICATIONS MUST BE RECEIVED BY MAY 2, 2021 FOR FIRST REVIEW DATE OF MAY 3, 2021.
To apply for this position, please visit our career site at: http://50.73.55.13/counter.php?id=196653
The District is strongly committed to achieving staff diversity and the principles of equal employment opportunity. The District encourages a diverse pool of applicants and does not discriminate on the basis of race, color, national origin, ancestry, sex, age religion, marital status, sexual orientation, disability or genetic information, gender identity or expression, citizenship status, veterans status, status with regards to public assistance, or any other characteristic protected by federal, state or local law, in any of its policies, procedures or practices.
The Chancellor is pleased to announce the official search process to identify and select a Special Assistant to the Chancellor/Chief of Staff for the District Administrative Center.  The Peralta Colleges are located in the beautiful Oakland/San Francisco Bay Area, an area which leads the world in technology and innovation.  This District is seeking an individual who will become part of the Chancellor's team responsible for implementing an ambitious agenda in advanced training and higher education to serve all segments of a culturally diverse urban community.  The District serves six cities in the East Bay.  The Peralta Colleges have a reputation for developing effective approaches to serving the varied interests and needs of the community.  The District was founded in 1964, serves 29,000 students, and is one of the top community college districts in California in transferring students into the University of California system.
THE POSITION
The Special Assistant to the Chancellor/Chief of Staff reports to the Chancellor and handles a wide range of matters of institutional importance on behalf of the Chancellor, including management of staff, budgets, administration, policies, and procedures. Serves as the Chancellor's primary strategic liaison with State Chancellor's Office. Manages the Board agenda development process and reviews Board agenda items for Chancellor's approval.  Performs other duties as assigned by the Chancellor.  May serve as the Acting Chancellor in the absence of the Chancellor.
DUTIES AND RESPONSIBILITIES
Any one position may not include all of the duties listed nor do listed examples include all tasks which may be found in positions of this class. To perform this job successfully, an individual must be able to perform each essential duty of the position satisfactorily. Reasonable accommodations may be made to enable individuals with disabilities to perform the essential functions required for the position.
Serves as principal management support to the Chancellor in handling a range of faculty, staff, student, and public affairs issues; directly handles matters of institutional importance on behalf of the Chancellor, as appropriate.
Coordinates and integrates the activities of the Chancellor's Cabinet in the development and implementation of established core initiatives for the Office of the Chancellor.
Supports the Chancellor in recommending, designing, establishing, and maintaining an effective organizational structure and staffing to accomplish the organization's goals and objectives.
Provides integrated policy analysis and strategic consultation to the Chancellor and senior administration on major issues affecting the District.
Facilitates the implementation of approved strategic initiatives.
Designs and implements action plans to achieve operational goals, objectives and policies and procedures of the District.  Works closely with all Vice Presidents and Vice Chancellors to ensure effective delivery of services.
Coordinates information with the Office of General Counsel regarding District-related legal and compliance issues.
Coordinates District-wide special projects on behalf of the Chancellor, utilizing honesty, integrity, and good judgment to foster beneficial and innovative change within the District.
Provides leadership in the collaboration of staff to facilitate planning sessions that will identify critical issues and problems; suggests and recommends options; develops consensus on appropriate alternatives; and works with staff to implement approved recommendations.
Makes calm, complex decisions in a rapidly changing environment, utilizing information that may be limited or ambiguous.
Facilitates the District's strategic long-term plans and action strategies for the District and colleges; establishes a district-wide strategic plan using the shared-governance consultation process that addresses the major issues facing the district.
Develops, coordinates, and implements a District-wide staff and leadership development plan in keeping with the District's Strategic Master Plan and annual goals; coordinates staff development and leadership activities that support continuous improvement with measured outcomes.
Participates with the Chancellor and Senior Management in institutional planning and policy development.
Interprets and ensures compliance with federal and state statutes and regulations, the rules and policies of the Board of Trustees and the administrative directives of the Chancellor as they affect educational and student support services in the District.
Supports the Chancellor in leading the Chancellor's Cabinet, facilitates meetings, and provides appropriate follow-through.
Actively engages in conflict resolution with the ability to foster positive, constructive outcomes.
Works closely with governing Board members, at the direction of the Chancellor, to handle inquiries and other obligations, when required.
Provides leadership for Board agenda development and Board development.
Represents the Chancellor at college events and external events.
Establishes, maintains, and evaluates the quality of services to employees and students.
Resolves students and general population's complaints and requests.
Performs other duties as assigned by the President.
KNOWLEDGE, SKILLS, AND ABILITIES
Experience serving as Chief of Staff to a Chief Executive Officer.
Demonstrated knowledge of the Brown Act.
Ability to represent the District on appropriate District, college, State, and other committees in areas of responsibility.
Ability to foster a sense of teamwork among staff, faculty and student leaders.
Ability to work effectively and demonstrate current knowledge of computers and specialized technology utilized in data analysis and strategic planning.
MINIMUM QUALIFICATIONS
 Possession of a Master's degree from an accredited college/university.
One year of formal training, internship and comprehensive and increasingly responsible leadership experience in education, or a related field.
At least three (3) years of management experience within an educational environment, K-12 or Higher Education.
Experience working with a governing board in a public institutional environment.
Experience handling media relations and inquiries for an organization.
Understanding of, sensitivity to, and respect for the diverse academic, socioeconomic, cultural, disability, and ethnic backgrounds of •Peralta Colleges' students, faculty, staff, and community.
Knowledge and proficiency in the operation and use of personal computers utilizing various software applications (i.e., word processing, spreadsheet and database management software) including the Internet.
Demonstrated ability to conduct high-level research and analysis and communicate the results effectively in writing and orally, and make professional-level presentations.
Demonstrated ability to interact effectively and efficiently with other members of the administrative team, staff, faculty, students and the community.
Demonstrated knowledge of current higher education/community college issues and policy implications.
Demonstrated commitment to educational equity, multiculturalism, and successful student outcomes, preferably at the community college level.
Knowledge of Education Code, Federal and State Laws, and current practices appropriate to institutional development.
Commitment to participatory governance.
Understanding of, sensitivity to, and respect for the diverse academic, socioeconomic, cultural, disability, gender identity, sexual orientation, and ethnic backgrounds of community college students.
DESIRABLE QUALIFICATIONS
Possession of a Ph.D. or Ed.D. from an accredited college/university is preferred.
Experience in a community college environment.
PHYSICAL ABILITIES
Requires the ability to function in an office environment performing work of primarily a sedentary nature with some requirement to move about the District and the community.  Requires the ability to use hearing and speech to make presentations to groups and carry on conversations over the phone and in person. Requires near visual acuity to read printed materials and computer screens. Requires sufficient hand/arm/finger dexterity to retrieve work materials and operate standard office equipment.
APPLICATION PROCEDURES
Visit the Peralta website and click on the "Community" link or go directly to https://peraltaccd.peopleadmin.com/ and click on the "Search Jobs" link to find this job posting.  Should you decide to apply for this position and you have not already established an account, you will be prompted to do so.  Your account will give you secure and ongoing access to check on the status of your application for the position.  Required documents will include:
Current resume of experience, formal education/training and qualifications.
Copies of supporting credentials, if applicable.
Copies of transcripts from fully accredited college or university institutions. (Copies of diplomas will not substitute for transcripts.) (If hired, it will be required to submit official transcripts from fully accredited college or university institutions.)
Transcripts must include degree awarded and confer date. Transcripts without this information and online applications without transcripts will be disqualified.
Note:  A written evaluation by an official foreign credentials/transcripts evaluation and translation service must be submitted for Foreign Degree(s) (non-U.S. granted degrees) by the application deadline date.
Applications and attachments (resume, cover letter, copies of transcripts, letters of recommendations, etc.) will  ONLY be accepted through the online process.  WE DO NOT ACCEPT MAILED OR FAXED APPLICATIONS OR ITS ATTACHMENTS.
Travel expenses for the interview and selection process will be borne by the candidates.
Skype and phone interviews are not permitted.
Appointment to the position is conditional upon the approval of the Board of Trustees.
SALARY AND BENEFITS
This is a full-time, twelve-month classified management position. The management annual salary range (Exec 1) is $172,931 -$219,046/Annually. The maximum initial placement is Step 3 depending on experience.
FRINGE BENEFITS
The Peralta Colleges proudly offers a competitive and comprehensive core of work-life benefits. Benefit-eligible employees have access to coverage for themselves and eligible dependents:
• Medical coverage. Depending on choice of coverage, you may be required to make a contribution.
• Dental coverage. Depending on choice of coverage, you may be required to make a contribution.
• Life insurance of $100,000
• Long-term disability coverage
• Employee Assistance Program
• 22 days/year vacation leave, 12 days/year sick leave, and 18 holidays/year
In addition to your contribution, Peralta pays 20.70% of your salary to the Public Employees Retirement System (PERS).  Effective January 1, 2013, the PEPRA (Public Employees' Pension Reform Act) went into effect. Changes have been implemented as a result of the adoption of this legislation that impact new and existing employees enrolled in CalPERS.  A summary of those changes is available at http://www.calpers.ca.gov/eip-docs/employer/program-services/summary-pension-act.pdf.  For further up to date information on CalPERS retirement eligibility and PEPRA, please visit the website at www.calpers.ca.gov/. The CalPERS member handbook is available at http://www.calpers.ca.gov/eip-docs/about/pubs/member/your-benefits-your-future-school-benefits.pdf.
After 10 years of creditable service, medical benefits in retirement are extended until age 65.
Other voluntary benefits include:
• Flexible benefit plan participation in the Medical Reimbursement Plan, Dependent Care Reimbursement Plan (under tax code 125)
• Pre-tax commuting expenses (under IRS code 132)
• Tax-deferred plan participation in the 403(b) and 457 plans
• Credit union membership
• Prepaid legal plan participation
• Additional Life Insurance for yourself, spouse or children
Subject to change.
SELECTION PROCEDURES
A selection committee will review and evaluate applications to select a limited number of candidates for interview.  Meeting minimum qualifications for a position does not assure the candidate an interview.
CONDITIONS OF EMPLOYMENT
Employees must satisfy all pre-employment requirements to work for the District which include, but are not limited to, the following items:
REQUIRED FOR ALL EMPLOYEES
Tuberculosis Examination:  Prior to employment, the successful candidate will be required to submit evidence (either skin test or X-ray report) of being free of tuberculosis within the past sixty (60) days.  The TB test is a condition of employment and any expense must be borne by the successful candidate.
Fingerprinting Requirement:
As a condition of employment, all employees working for community colleges in the State of California are required to be fingerprinted within the first ten (10) working days of the date of employment pursuant to Education Code Section 88024. The District Office of Human Resources processes fingerprints electronically. During the employment intake process, new employees will be given information to have their fingerprints taken at another location.
Immigration Requirement:  According to the Immigration Reform and Control Act, the Peralta Community College District is required to verify that all new employees are:
A citizen or national of the United States;
An alien lawfully admitted for permanent residence in the United States; or
An alien authorized by the  U.S. Citizenship and Immigration Service to work in the United States.
All new employees are required to complete and sign a verification form and provide documentation attesting that he/she is a United States citizen, national, or an alien lawfully authorized to work in the United States.
District Policy:  A Social Security Card will be required following selection and prior to completion of the hiring process.  The employment process cannot be completed without a copy of the Social Security Card on file in the Office of Human Resources.
MAY BE REQUIRED
Medical Examination:  Under state regulations and as a condition of employment, certain positions may require a medical examination prior to employment.  Expenses incurred will be borne by the employee.•